Open Call: Assistant Project Manager at IZOLYATSIYA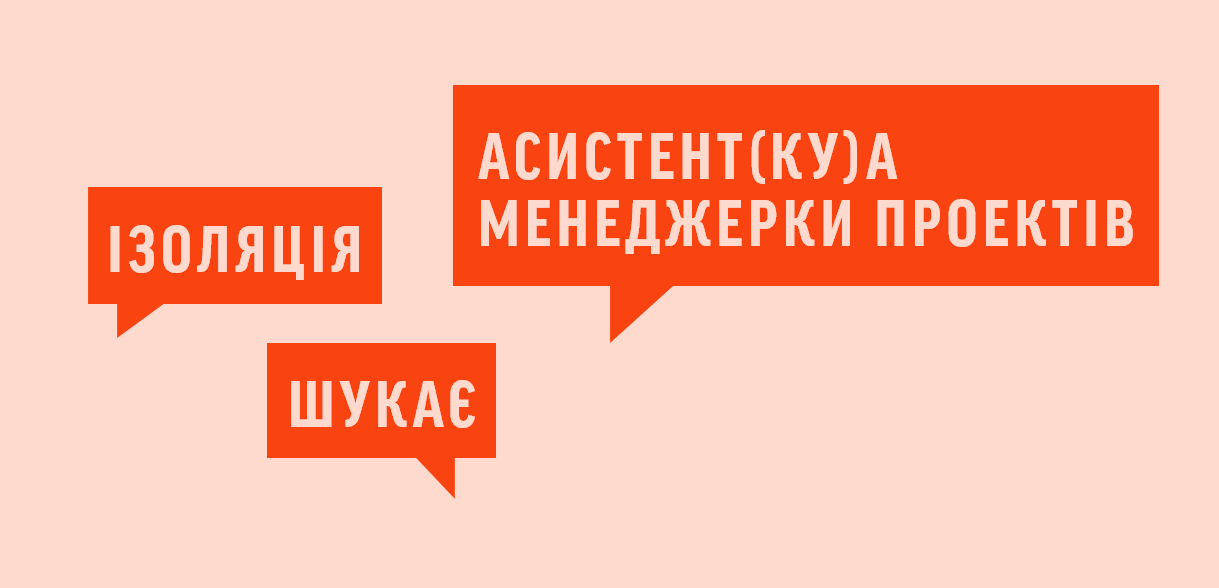 IZOLYATSIA. Platform for Cultural Initiatives is a non-profit, non-governmental platform for cultural initiatives, founded in Donetsk in 2010 on the territory of a former insulation materials factory, from which it inherited its name. In June 2014, after the military occupation of its premises, IZOLYATSIA relocated to Kyiv, but the Donbas still remains a focus of IZOLYATSIA's activity.
IZOLYATSIA is currently looking for an Assistant Project Manager who will assist in the implementation of ongoing projects (Art Wednesday, residency programme, EMERGENCE, Culture Bus, etc.) with the prospect of career growth.
Responsibilities:
An Assistant Project Manager will help to implement some ongoing projects and, mainly, will be responsible for the following:
assistance in solving issues related to IZOLYATSIA's projects mentioned above;
support in the organisation of Art-Wednesday events (artists-talks, lectures, exhibitions, etc.);
writing and translating ​​texts, for instance, event announcements for the website and facebook page;
search and cooperation with sponsors, donors and government officials;
assistance in writing narrative reports.
Requirements:
full employment (40 hours per week);
awareness of IZOLYATSIA and its activities;
work experience in the field of culture and art is preferred;
at least an intermediate level of English;
photography skills and personal laptop are preferred;
readiness to travel around the country.
This call is for someone who believes in the foundation's mission and shares its goals, that is, to inspire positive change in Ukraine through culture, to facilitate networking and the emergence of new players in the cultural landscape. IZOLYATSIA strives to pay competitive salaries; however, the established budget is determined by the form of the organisation, that is, a non-profit charity foundation. The wage is about $350 after successful completion of a three-month probation.
Please, send your CV and a statement of motivation in English of no more than 300 words to the email [email protected], with the subject "Assistant Project Manager".
The application submissions deadline is February 25.
Published:
24 January 2019, 11:38