Artist talk by Viktoria Myroniuk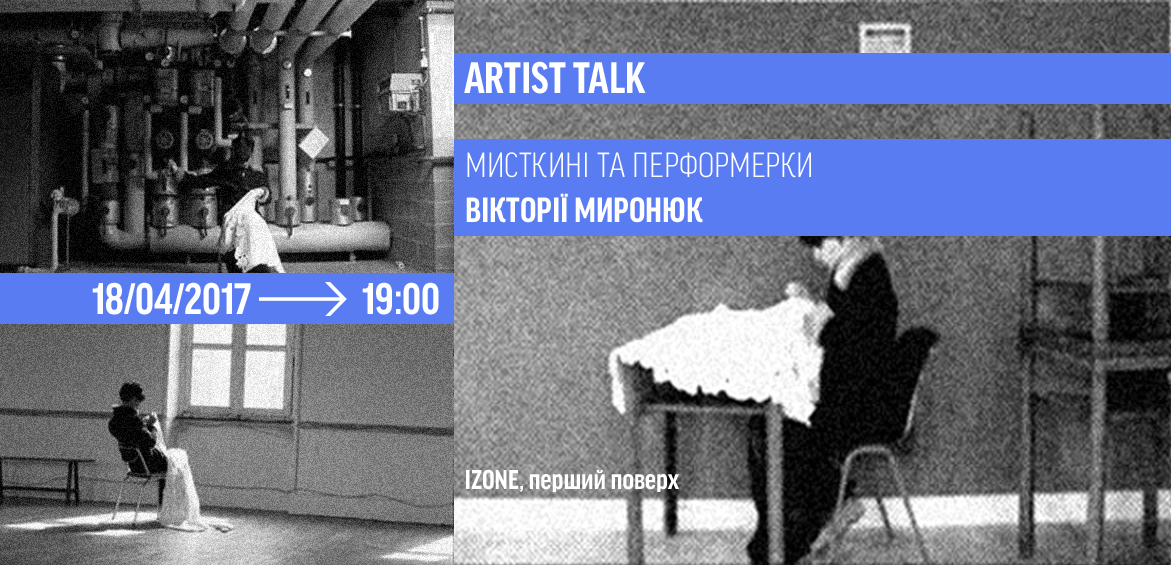 On April 18, at 7 PM, artist and performer Viktoria Myroniuk will give an artist talk at the IZONE Creative Community. She has participated in the artist-in-residency programme by IZOLYATSIA during the month of April.
The artist talk will be centred around Viktoria's research of the topics of ritual structures in particular boundaries and traditions of dowry, as well as the process of creating an Emancipative magic session she has worked on with Anna Khvyl.
Viktoria graduated from the Kyiv-Mohyla Academy, department of Cultural Studies. She studied at the master's programme in Contemporary theatrical practice in Madrid (MPECV) and postgraduate programme in Art Studies in Brussels (A.PASS). Viktoria is engaged in interdisciplinary projects at the intersection of performative, interactive and visual art practices. She has presented her works at the festivals, galleries and theatres in Spain, Belgium, Poland, Switzerland, Argentina, and Peru.
The artist talk will take place at the IZONE Creative Community, 8 Naberezhno-Luhova Street, first floor.
Published:
14 April 2017, 17:39
Media partners