Artist talk by photographer Giovanni Ercolani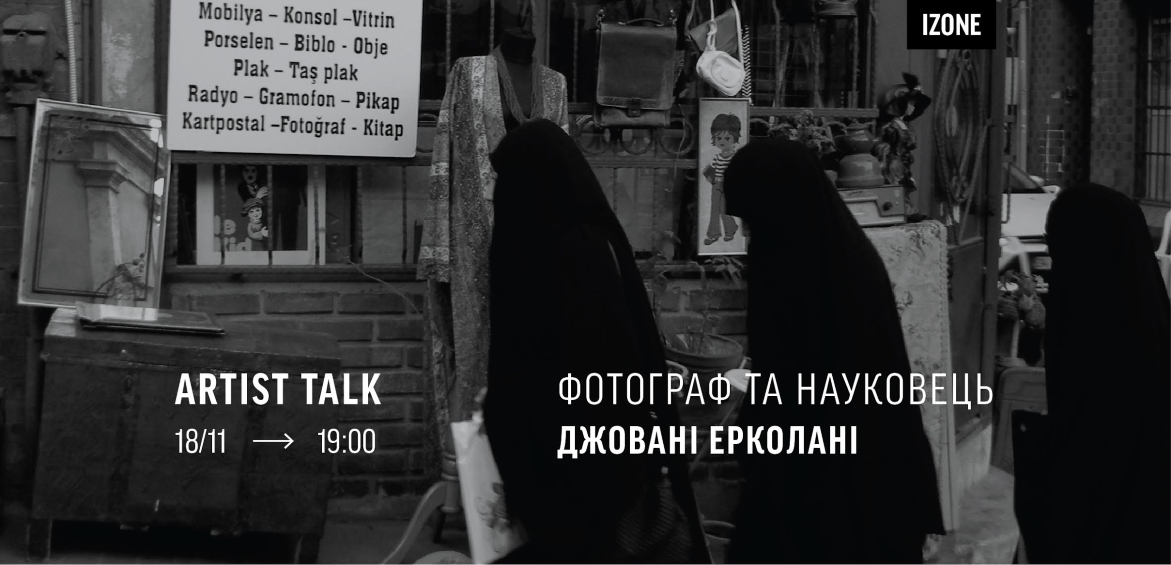 On November 18, at 7 PM, IZOLYATSIA presents the artist talk by photographer Giovanni Ercolani, PhD. Dr. Ercolani is a social-cultural anthropologist and photographer. He has been lecturing on cultural and political anthropology in Italy, the United Kingdom, Spain, Portugal, France, Slovenia, Romania, Albania, Turkey, Azerbaijan, Brazil, and China. He is a specialist in Social and Political Anthropology, Urban Anthropology, Political Science, International Relations, Globalisation, Cultural Studies, Post-Colonial Studies, Sociology of Art, Cultural Performance, and Contemporary History. His multidisciplinary research area focuses on the topics of discipline, resistance, hybridity, consciousness, cultural performance (art as protest-resistance, street art-urban art, theatre of the oppressed). He lives between Istanbul (Turkey) and Murcia (Spain).
At the artist talk, Giovanni will present a photographic conference titled Istanbul…towards the city where I am not…only breath, which consists of 145 pictures. Giovanni Ercolani: "Istanbul is made of various levels of historical memories, of different languages which mix the extremes of the world and of time. Сontact with this city provokes a crack in their beliefs. It is a bazaar of culture where the best testimony of its diversity is represented by its population and its landscape which together frame the liquid dimension of the city".
This conference was presented at the Murcia University, and Viterbo (Italy).
The event will take place at 8 Naberezhno-Luhova Street, Fourth floor.
Published:
9 November 2016, 12:33
Media partners