Vulnerability. Performative Action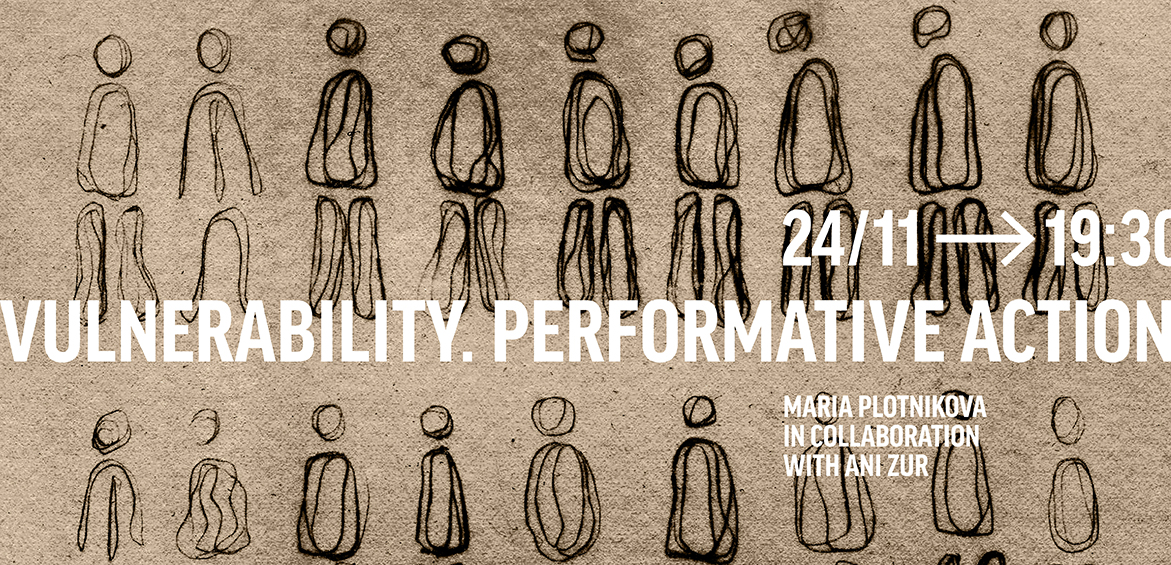 On November 24, at 7 PM, IZOLYATSIA presents the performative action Vulnerability by Maria Plotnikova and Ani Zur.
What is empathy and self-sacrifice? How do we justify the satisfaction of our own interests at the expense of others? What is harder, seeing the fragility and vulnerability of the other, or showing one's own? The study of basic principles of human coexistence is an integral part of Maria Plotnikova's artistic practice, and just like her previous works, Vulnerability deals with human interactions and social relations underpinning our society.
Maria Plotnikova was born in 1983 in Zhytomyr. She graduated from the School of Arts at the Oxford Brookеs University (2016). Maria works in the fields of performance art, installation, and video art. In 2017, she won the competition of the first Festival of Young Ukrainian Artists. Maria Plotnikova is based in Kyiv.
Ani Zur was born in 1979 in Kyiv. She graduated from the Photography department of the Moscow State University of Culture and Arts (2008). Ani Zur works in the fields of performance art and photography. Participant of the School of Performance in Lviv (2015-2017), festivals Days of Performance Art in Lviv (2016), Ukrayinskyi Zriz, Wroclaw (2016), Night of Performance, Kharkiv (2016-2017), Creature Live Art, Kaunas (2017). Member of the Live_Art_Lab group (Kyiv). Ani Zur is based in Kyiv.
The performative action Vulnerability will take place at the IZONE Creative Community at vul. Naberezhno-Luhova 8, Second Floor.
Free entry. Registration is required.
The event will feature nudity and is not recommended for children under 16.
Published:
21 November 2017, 18:48