Screening of the documentary Referendum and Resistance in Western Sahara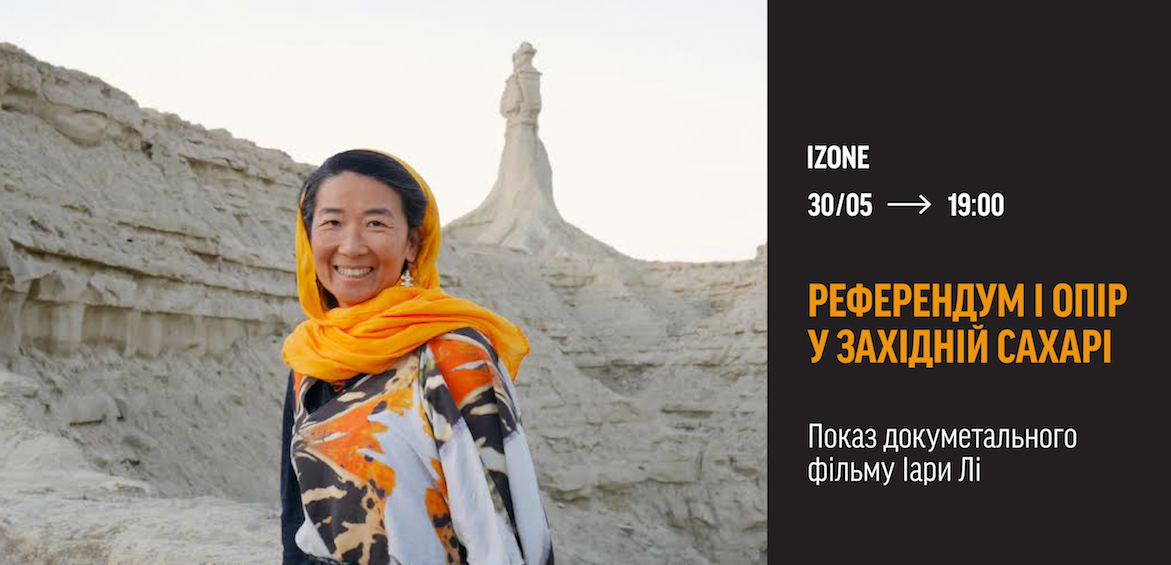 On May 30, at 7 PM, the IZONE Creative Community will host a screening of the documentary film Referendum and Resistance in Western Sahara by Iara Lee. A Q&A with the director and the film crew will be held afterwards.
Western Sahara remains the last African colony that lives under the Moroccan occupation. Since 1991, the people of Western Sahara have been waiting for a referendum, which should give their state independence. Over the years, a new generation of activists and artists has formed. Now they offer their methods of nonviolent resistance. The film by Iara Lee is a chronicle of life which reflects the process of forming a new generation under the occupation regime.
Iara Lee is a native of Brazil, with Korean roots. She lives and works in the USA. Iara founded an organisation called Cultures of Resistance. The organisation's mission is to advance public awareness about issues of social and economic justice, to promote peace and protect human rights.
Organisation website: culturesofresistancefilms.com
The event will take place at 8 Naberezhno-Luhova Street, First floor.
The film will be will screened in English with Russian subtitles.
Free entrance.
Published:
11 May 2017, 11:34
Media partners