Francis Corabœuf's workshops for artists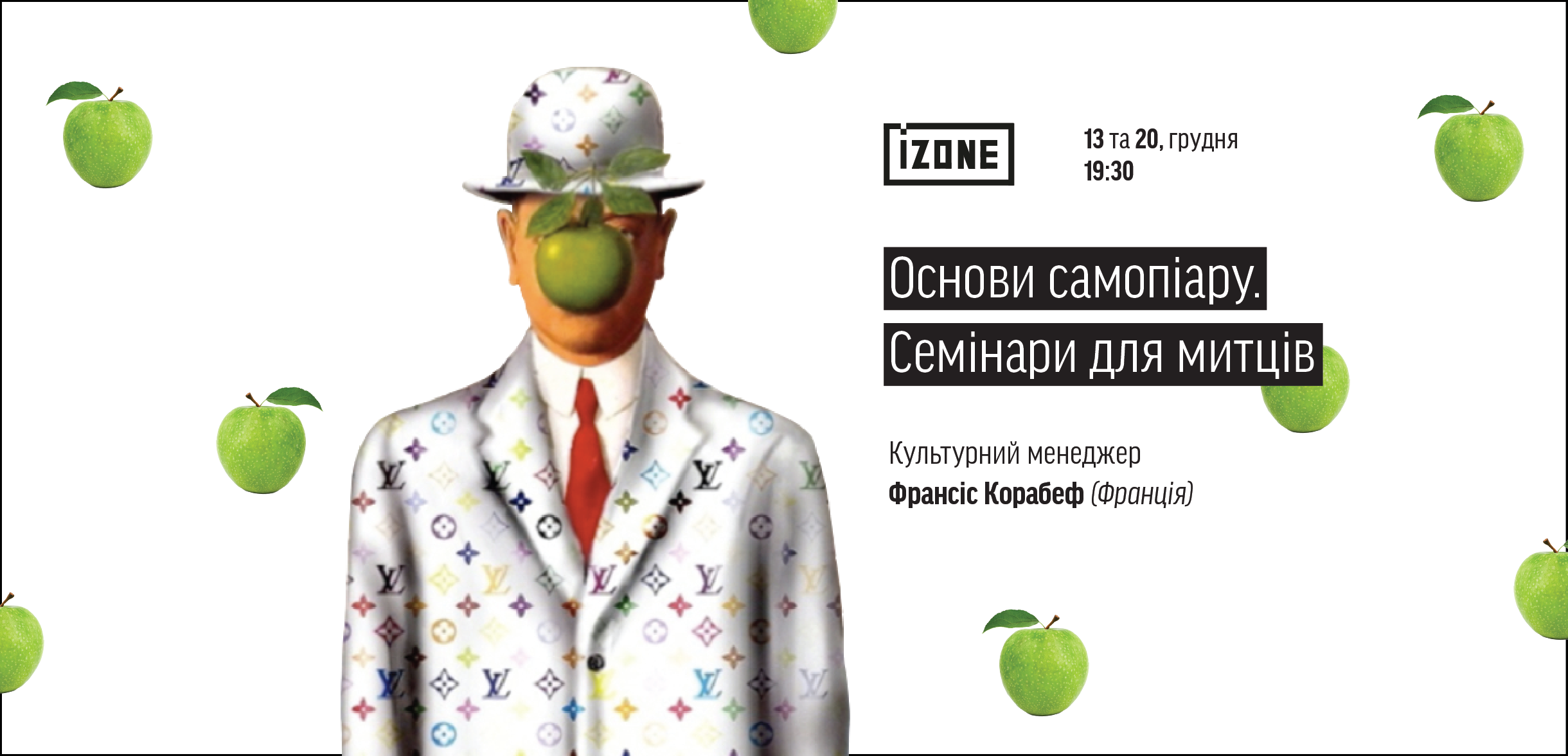 On December 13 and 20, at 7:30 PM, Francis Corabœuf, a cultural manager from France, will hold workshops on self-promotion for Ukrainian artists at IZOLYATSIA.
Based on his work for several art institutions around the world, Francis will share his experience and advice. How to tell the world about your artistic practice and ideas? What is the best way to present yourself on the contemporary art scene? What do you need to do to make others see your work?
The first seminar will deal with opportunities of self-representation on the internet, creating a website, using social media, generating content, acquiring a useful habit of documentation, as well as basic requirements to the texts about your work and their English translation.
At the second seminar, Francis will explain how to apply for grants, residencies, collective projects, and biennales, and where to look for new opportunities and partners.
After graduating from Paris-VIII University with a Master's degree in Cultural management, Francis Corabœuf took part in the development of the Galerie Bertrand Grimont, a young contemporary art gallery in Paris. After a short period spent building co-operative projects in his hometown, Nantes, he decided to work abroad. In 2013, Francis joined the team of Galerie Cecile Fakhoury in Abidjan, Ivory Coast, as Exhibition Manager, specialising in contemporary West-African art. In 2014, he moved to Tirana, Albania, to work as a Cultural Affairs Officer for the French Embassy and Alliance Française. There, he implemented a programme to enhance the visibility of young Albanian artists. Since 2012, Francis assist a French sculptor, Vincent Mauger, in his work and the development of his activities.
The workshops will be held at IZONE, 8 Naberezhno-Luhova Street. Free admission.
Published:
9 December 2016, 16:36
Media partners