Artist talk by resident Martina Smutná (Prague)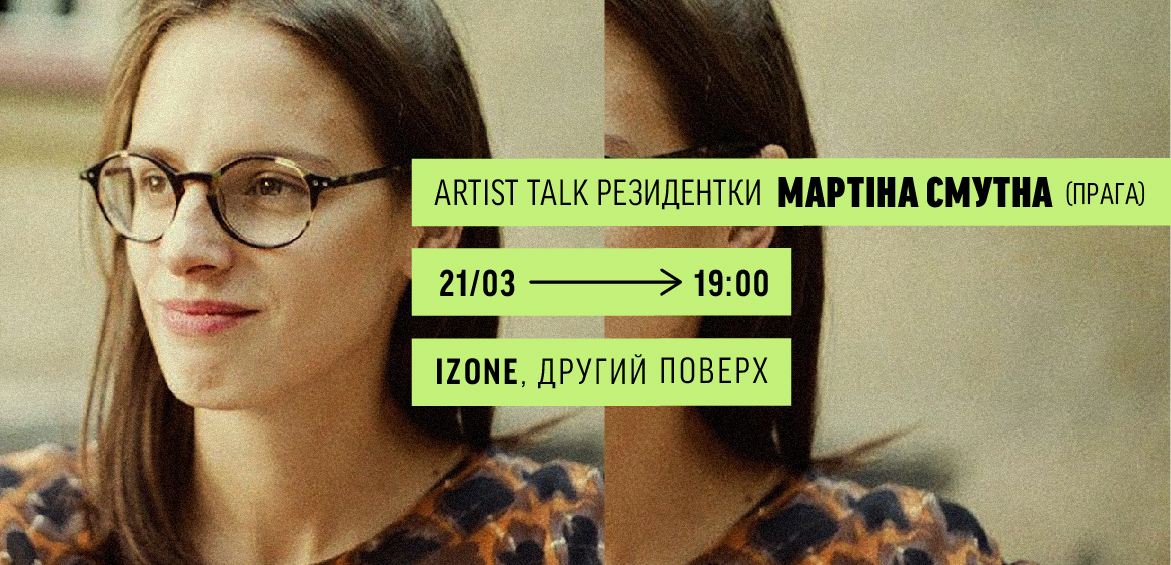 On March 21, at 7 PM, IZONE will host the artist talk by Martina Smutná, a Prague-based artist currently on residency at IZOLYATSIA.
Martina graduated from the Prague Academy of Fine Arts and participated in numerous exhibitions and art projects. She works with a different media: painting, collage, objects, installations, and video. She is also a member of the Studio Without Master, an open platform for students and graduates of art academies. The goal of the Studio is to build a new form of cooperation between students and the artistic educational institutions.
She is also a co-founded of the Fourth Wave feminist platform. Martina's approach to visual arts is based on critical understanding of political events and social issues.
At the artist talk, Martina will touch on her artistic practice as well as the platforms and the methods of creating alternative education spaces.
Martina's Smutná arrival to Kyiv has been made possible thanks to cooperation with A.I.R. FUTURA (Prague) and the support of the Czech Center. As part of this programme, the artist Juliana Höschlová visited Kyiv in November 2016.
The event will take place at 8 Naberezhno-Luhova Street, Second floor. Free entrance.
Published:
20 March 2017, 11:44
Media partners