Lecture by Garage Museum of Contemporary Art curator Snejana Krasteva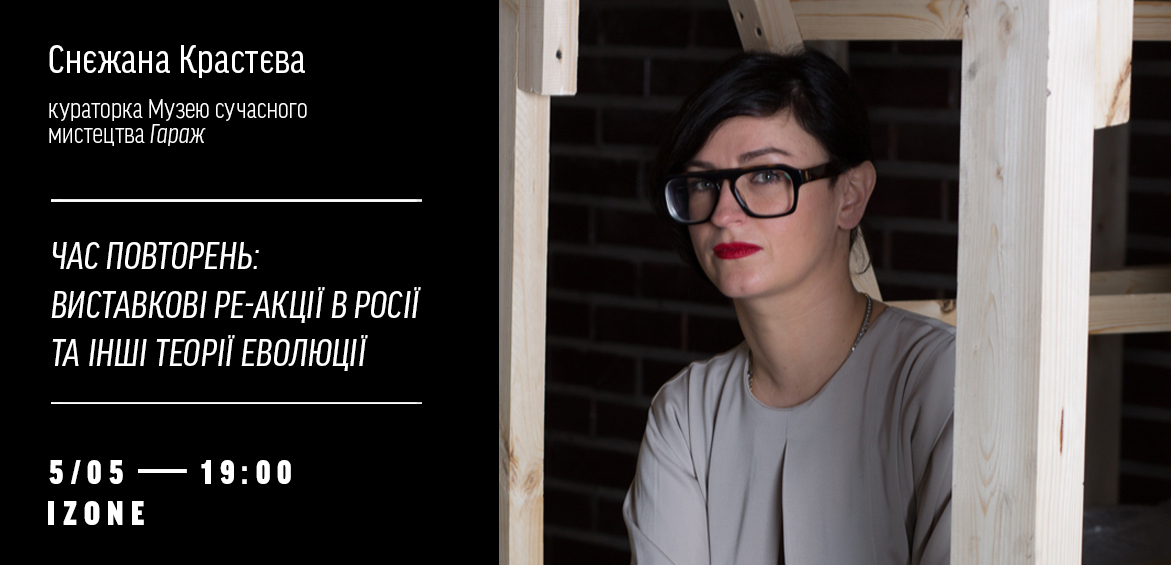 On May 5, at 7 PM, the IZONE Creative Community will host the lecture by Snejana Krasteva, curator at the Garage Museum of Contemporary Art in Moscow. The lecture is titled Open Systems: Experience of artists' self-organisation in Russia today.
Snejana was born in Bulgaria, she received her BA in Chinese language from Nanjing University in China (2004), and her MFA in curating from Goldsmiths College in London (2011). She has worked as a curator for Art on the Underground in London, where she carried out a series of projects and commissions in the public sphere. Krasteva joined Garage in 2013 and has been responsible for several large-scale commissions by artists Yin Xiuzhen, Erik Bulatov and Katharina Grosse.
At the lecture, Snejana will talk about her exploration of the alternative art scene in Moscow and a cross-disciplinary Field Research programme whose aim is to produce new material on a wide range of overlooked or underrepresented social and cultural phenomena in Russia.

The lecture is held as part of the Kyiv Art Week 2017.
The event will take place at 8 Naberezhno-Luhova Street, Fourth floor.
Free entrance.
Published:
19 April 2017, 19:15
Media partners