Christmas fundraiser for children in Soledar and Siversk communities.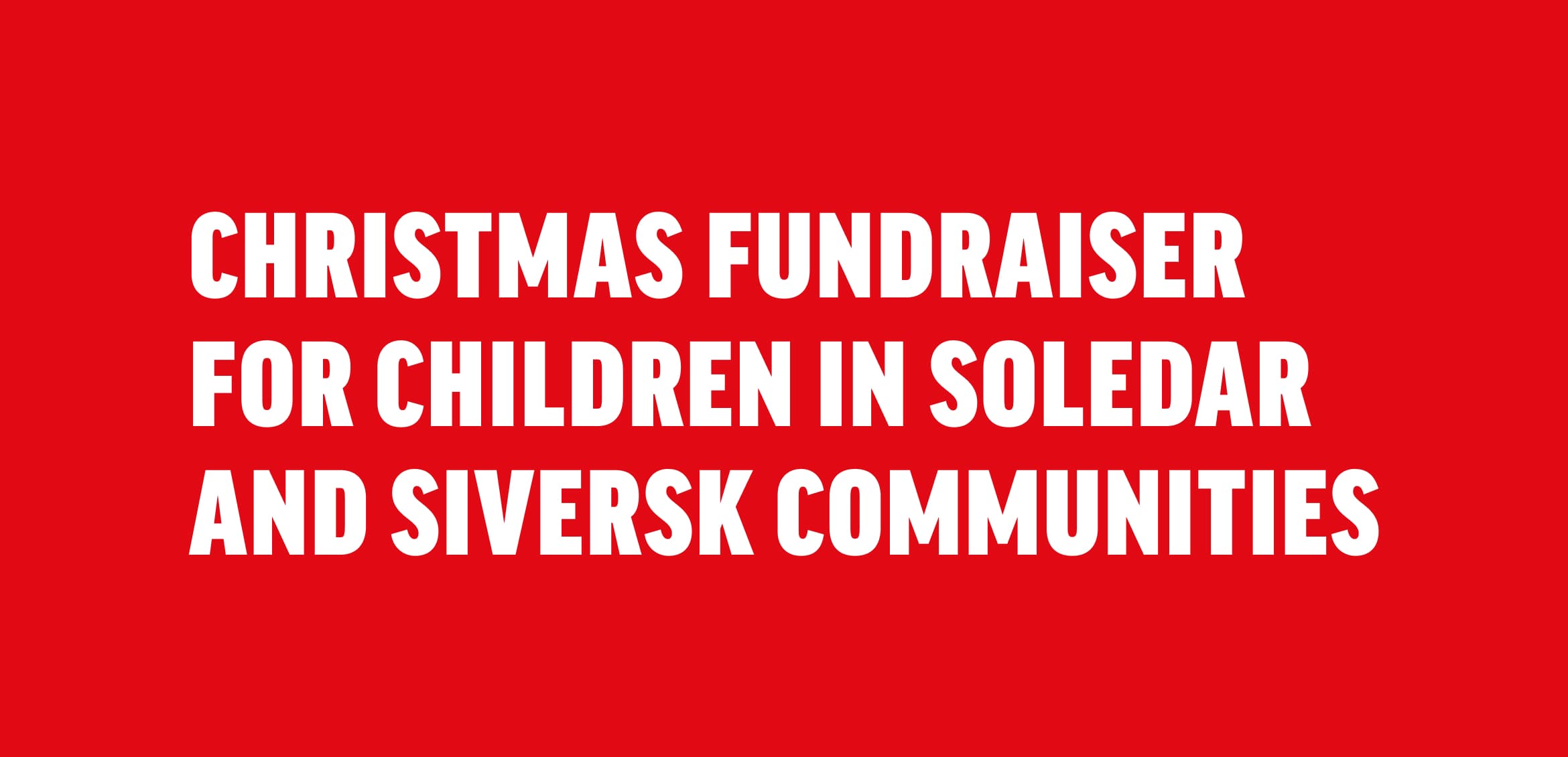 IZOLYATSIA foundation initiates a fundraiser for Chrismas gifts for children in Soledar and Siversk communities in the East of Ukraine.
Missile and drone attacks and active fights on the territory of Ukraine do not stop for a moment.
The hottest spots on the battlegrounds in the east of Ukraine are located in the Bakhmut region, including the Soledar ATC, which became the home of the IZOLYATSIA foundation. Despite active hostilities, constant shelling and terrible destruction, children continue to live in the community. We want to get Christmas presents for them. We invite you to join us and donate money to buy books for the Soledar and Siversk communities. Ababagalamaga Publishing House kindly provides us with a discount.
We currently need UAH 45,000 (~1200 euros), and we will take care of the delivery logistics. The representatives of the local administration will be responsible for handing over the gifts. IZOLYATSIA plans to get a total of 208 gifts. 133 will go to the Soledar community and 75 to the Siversk community.
We will publish photo reports on the IZOLYATSIA social media.
The fundraiser closes on December 22.
---
Euro:
UA773052990000026002030124816
JSC CB "PRIVATBANK", 1D HRUSHEVSKOHO STR., KYIV, 01001, UKRAINE
SWIFT Code: PBANUA2X
Account in the correspondent bank: 400886700401
SWIFT Code of the correspondent bank: COBADEFF
Correspondent bank: Commerzbank AG, Frankfurt am Main, Germany
Paypal:
Ukrainian Hryvnia:
UA183052990000026008000136281
ЄДРПОУ МБФ ІЗОЛЯЦІЇ 37216450
в АТ КБ "ПРИВАТБАНК"
Published:
13 December 2022, 19:46