IZOLYATSIA Seeks Communication Specialist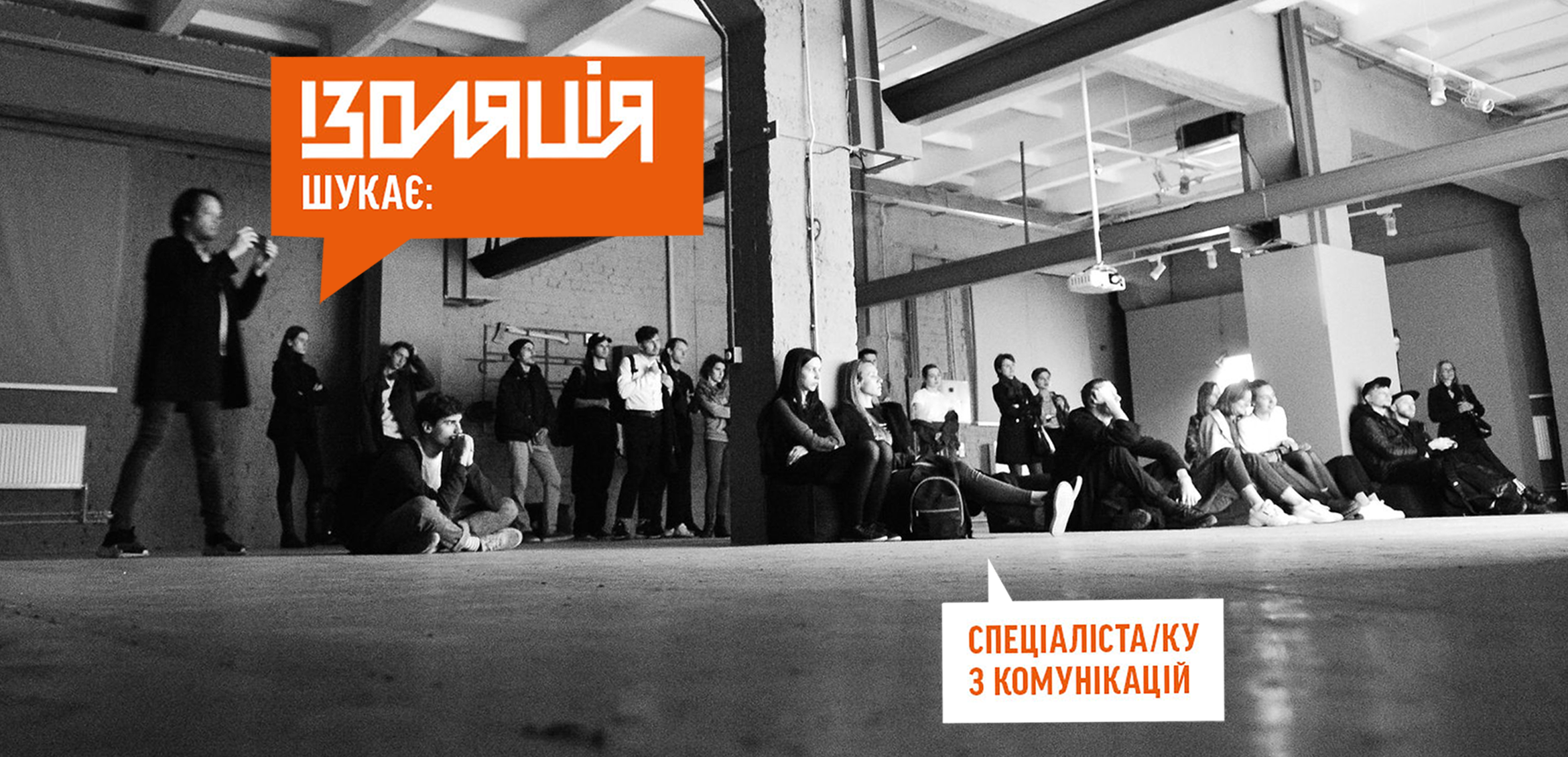 IZOLYATSIA. Platform for Cultural Initiatives is one of Ukraine's leading cultural institutions working in the field of contemporary arts and culture. Since 2010, we have carried out over forty large-scale projects at national and international levels in the following areas: research, exhibitions, residences.
In 2020 the foundation marks its 10th anniversary. We have an ambitious plan to develop even more initiatives at the intersection of contemporary art and civil society with a focus on decentralization and Eastern Ukraine. In this regard, we invite a communication specialist to the team who will help us talk about new projects, build partnerships and spread our values.
Important points about this position: We believe in culture as a catalyst for social change, and we value partnerships more than private interests. Accordingly, we expect a communication specialist to not only communicate with the media but most importantly to build lasting partnerships, support existing ones, and develop new institutional cooperation based on common interests.
For more information, please visit Ukrainian version of our website.
Published:
16 January 2020, 22:44