Artist talk by Sybrig Dokter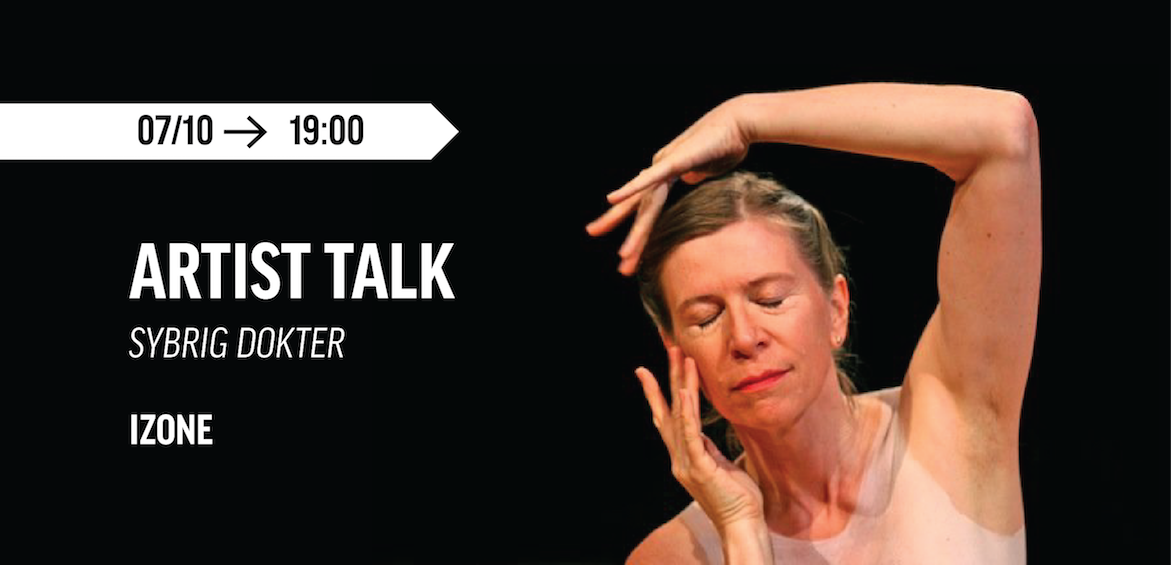 On October 7, at 7 PM, IZOLYATSIA presents the artist talk by choreographer, performer and dancer Sybrig Dokter, based in Stockholm, Sweden.
Sybrig works in the field of contemporary dance and theatre and visual arts. She will talk about her experience of working with body and space, international projects in which she took part, and her work-in-progress projects.
Sybrig graduated from the London School of Contemporary Dance and had her dance education at the studios of Merce Cunningham, Louis Falco and Martha Graham. She taught at the Amsterdam SNDO School and worked with choreographers Julyen Hamilton, Jaqueline Knoops and Wies Merkx. After returning to Stockholm, she initiated a number of international projects in various countries, including Moldova, Estonia, Belarus, and Ukraine. She founded Lava-Dansproduktion together with performer Benno Voorham in 1997.
Sybrig is a regular visitor at Notafe, a festival in Estonia where she moderates talks with practitioners. Two books have been published as a result of these talks. Since 2010, she has been collaborating with German theatrical director Peter Stamer. Most recently, Sybrig concluded her sleep project Falling and another one titled Archaeological Bodies.
Artist talk will be held at Naberezhno-Lugova 8, fourth floor.
Published:
30 September 2016, 15:47
Media partners