European Counter-Terrorism and Access2Justice Trends: Relevant 4 Ukraine?
On May 30, at 7 pm, a discussion on European counter-terrorism and access2justice trends and phenomena and their influence on the Ukrainian situation will take place at IZOLYATSIA.
The talk will give an overview of how counter-terrorism policies affect individuals and communities in Ukraine. The participants of the discussion as well as the audience will try to find answers to the questions
Who decides who is a terrorist?
Is there access to justice?
What about their effect on social groups?
The participants of the event are Quirine Eijkman and Oleksadra Matviychuk.
Quirine Eijkman (Amsterdam, the Netherlands) — Lector (professor) Access2Justice at the Social Innovation Research Centre, Faculty of Society & Law, HU University of Applied Sciences, consultant for Justice Q&A and a Senior-Researcher/Lecturer at the Institute of Security & Global Affairs (ISGA), Faculty Governance & Global Affairs Leiden University, The Netherlands. https://www.research.hu.nl/onderzoekers/quirine-eijkman and https://www.thnk.org/people-of-thnk/person/quirine-eijkman/
Oleksadra Matviychuk (Kyiv, Ukraine) — head of the board of the Centre for Civil Liberties, coordinator of civil initiative Euromaidan SOS. Democracy Defender Award recipient (2016).
The event will be broadcast live at the Halabuda open space (Mariupol, 60 Nilsen Street). The audience in Mariupol will have the opportunity to ask their questions to the speakers.
The project is made possible with the support of the Human Rights Fund of the Embassy of the Kingdom of the Netherlands.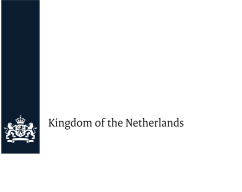 Published:
13 May 2016, 13:43
Media partners