Presentation of Czech Republic cultural map through ArtMap platform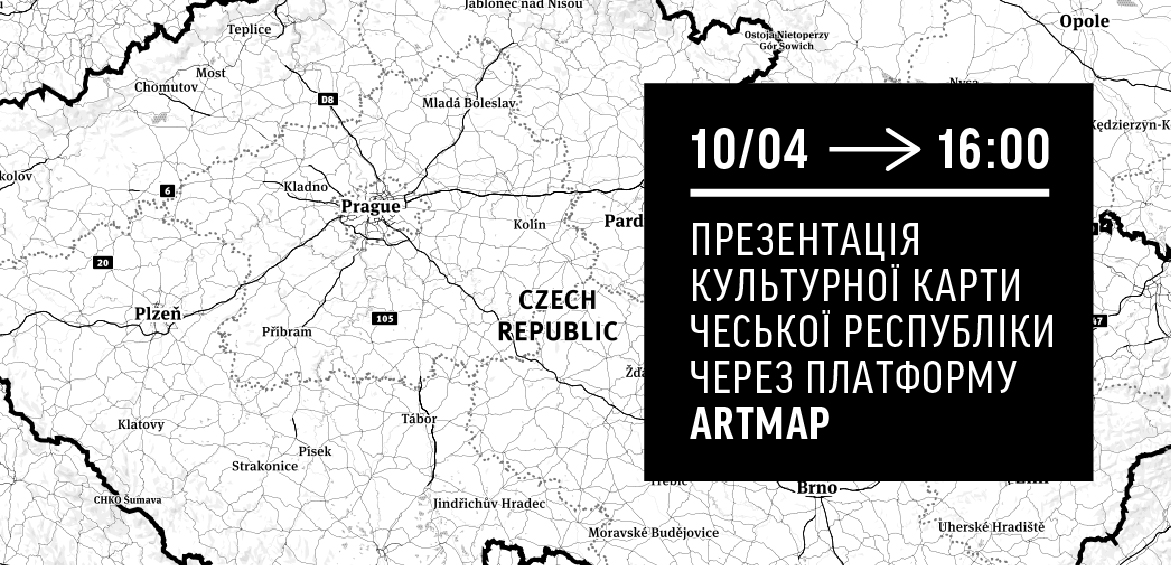 On April 10, 2016, at 4 pm, IZOLYATSIA presents Czech photographer and video artist Tomáš Hrůza who will talk about his experience of creating a cultural map of Czech Republic using the ArtMap platform. He will also discuss the possibilities of collaboration between Ukrainian and Czech artists.
Tomáš Hrůza (Prague, Czech Republic) belongs to the young generation of Czech photographers. His art practices include photography and video art. He graduated from the Photo Department of Jan Evangelista Purkyně University in Ústí nad Labem in 2008 (professor Pavel Banka). Hrůza has worked in Fotograf magazine and started ArtMap project together with his brother.
In 2015, Tomáš Hrůza started working at the Film and Television School of the Academy of Performing Arts in Prague. In his art, Tomáš focuses on two main topics, natural phenomena and the phenomenon of pilgrimage or nomadism, which are conceived as a metaphor of our quest for a place of our own in the chaotic contemporary world. Over the last 10 years, Hrůza has presented 20 personal exhibitions and participated in numerous group exhibitions in Czech Republic and abroad.
Discussion will take place at 8 Naberezhno-Luhova Street, Fourth Floor.

Published:
4 April 2016, 18:18
Media partners