Presentation Public Space: Methods of Research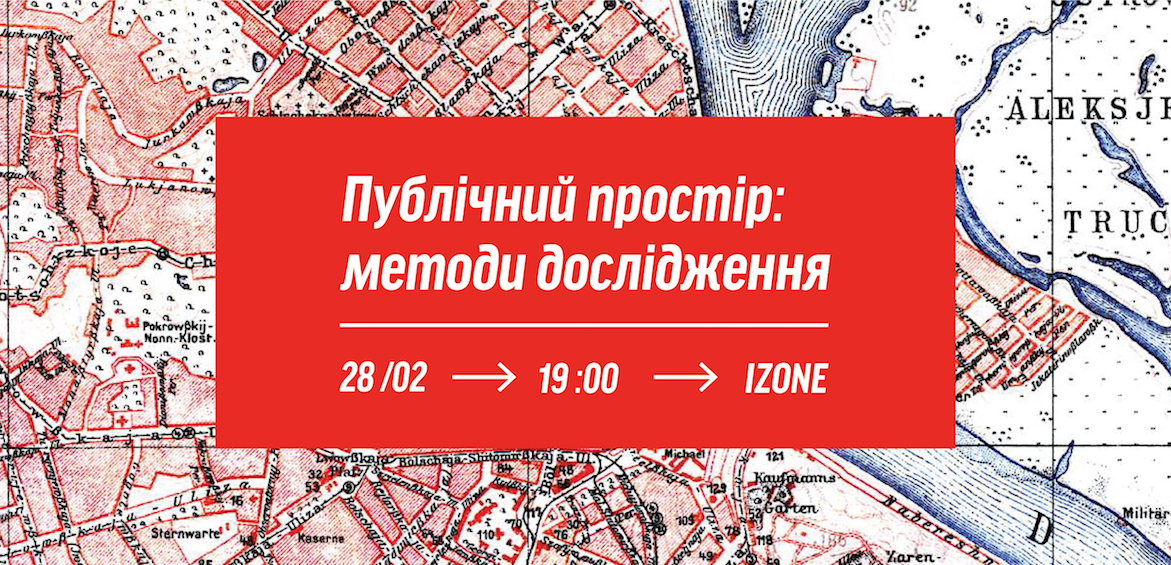 On February 28, 2017, at 7 PM, IZOLYATSIA will host a presentation of the results of a research Public Space: Methods of Research (Reconstruction of the Poshtova Square and processes of Podil's desecularisation) by NaUKMA's Centre of Urban Studies.

As part of the course City in specialised and general cultural discourses, culture studies students at NaUKMA made a field research at several locations in the Podil neighbourhood in Kyiv. One group studied the history of the Poshtova Square and the challenges it faced during the recent reconstruction, coming to conclusions about a number of risks that may lead to an ultimate loss of the Poshtova Square as a public space. The other group focused of the processes of desecularisation at Podil. The students started their research with the analysis of the theoretical aspects of religion's return to the city space. However, a field research has shown a necessity to review the study methods and its theoretical premises.

The presentation of the results of both studies will be followed by a discussion on methods of research of public spaces and processes therein.
Participants:
- Maria Borysova
- Iryna Vyshnychenko
- Maria Pashkova
- Kateryna Rybachuk
The discussion will be moderated by Svitlana Shlipchenko.
The presentation will take place at the IZONE Creative Community, 8 Naberezhno-Luhova Street, Fourth Floor.
Published:
22 February 2017, 18:15
Media partners