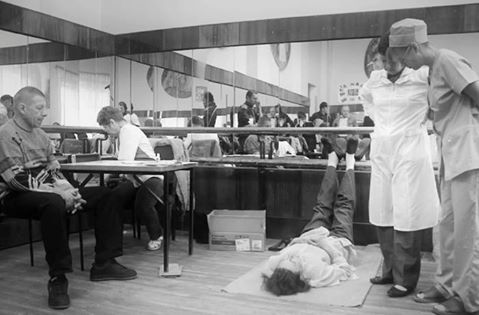 To your attention the second documentary - Blood. May, the 24th,13:00 - 14:00.
Russian director Alina Rudnickaya showed the monochrome everyday life of a mobile blood transfusion lab.
The colorless footage shows needles biting into white flesh and black blood running down transparent tubes... A mobile blood transfusion lab – an old van with a team of medics and equipment – travels through provincial Russian towns and villages gathering donor blood.
Those donors come from various social and age groups. They are countless, but not due to their philanthropic views – they're driven merely by the desire to make some money, a half-liter of blood costing 850 rubles. This is small change, but it is essential for the unemployed, or those who earn less than 3000 rubles a month. Nevertheless, their blood may save someone's life if it's not flawed – infected with HIV, hepatitis, or tuberculosis.
Facebook Event | Vkontakte Event | Twitter Hashtag - #izotalk
Published:
22 May 2014, 11:02
Media partners