Himalayas 9x12. Contact imprints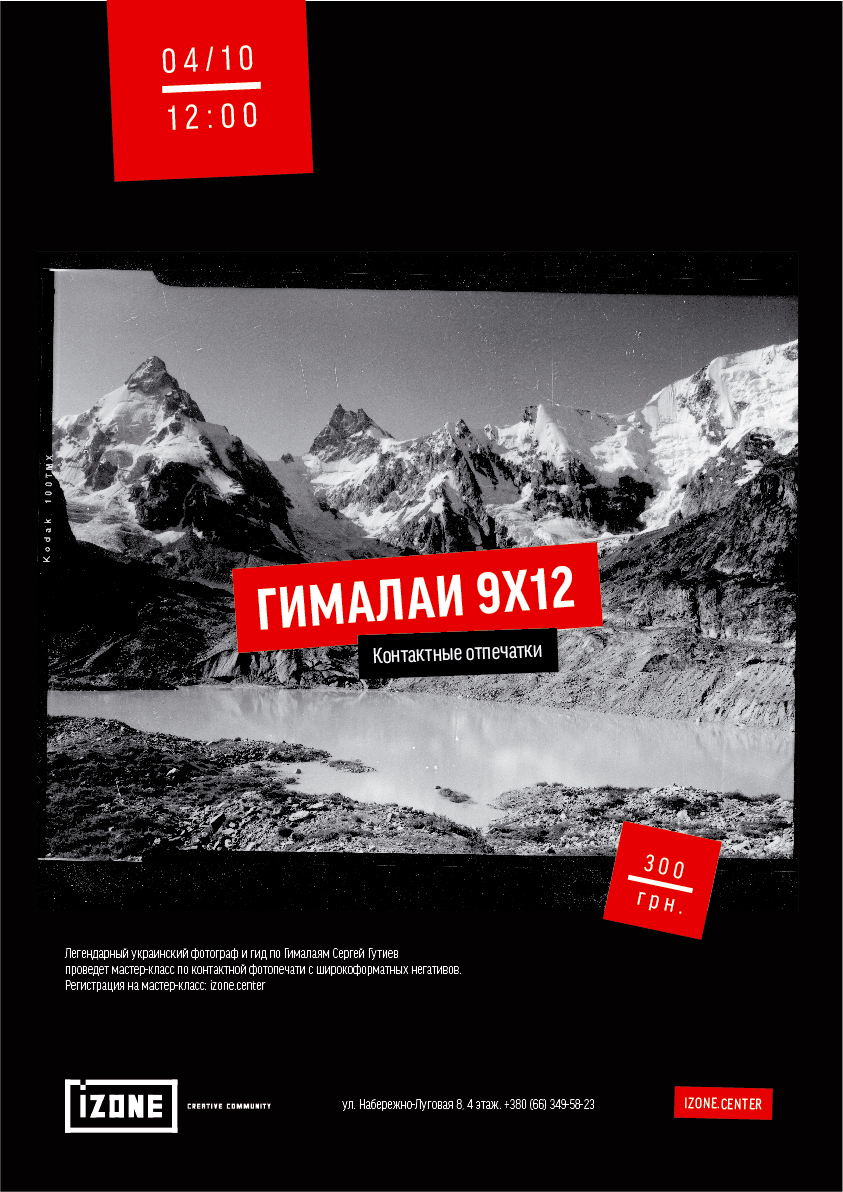 On October 4, 12:00 the IZONE photo lab presents a master class in wide format printing by Sergiy Gutiev. The legendary Ukrainian photographer and guide through the Himalaya Mountains, Sergiy Gutiev will show you the basics of contact photo printing from wide format negatives.
You will get the printed landscapes of Caucasus and Himalayas as a present. Sergiy will also prepare some Nepali masala chai for you.
Master class program:
- Introduction by Sergiy Gutiev and printing the photographs in the old contact way from the 18x24 and 9x12 negatives;
- The participants will print the photographs themselves under the supervision of the master.
Cost: UAH 300.
Register here.
Telephone: +380 (66) 349 58 23.
Facebook event.
Published:
28 September 2015, 10:56
Media partners