Art Wednesday: Heather Beardsley Strange Plants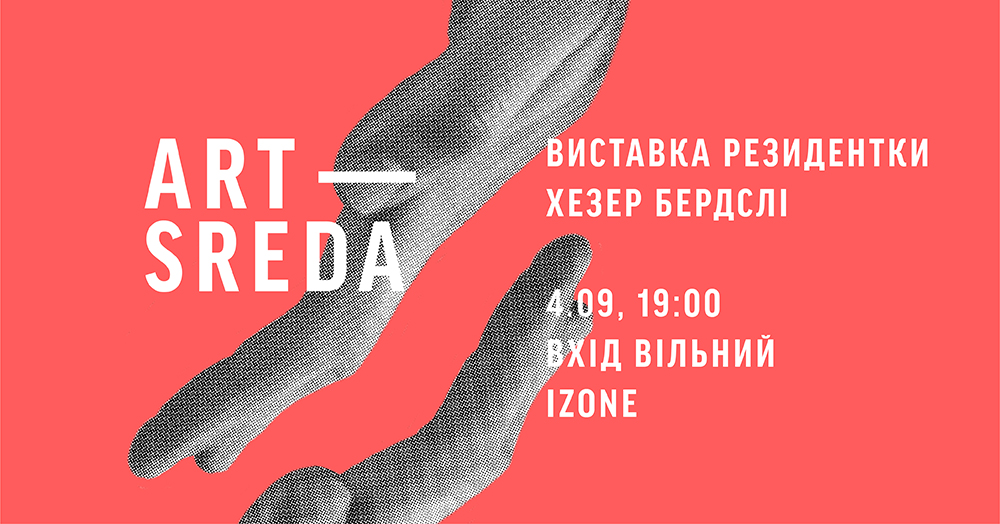 On September 4, as a part of Art Wednesday project an American artist and IZOLYATSIA's resident Heather Beardsley will present her recent project titled Strange Plants.
This is how the artist describes the idea of the exhibition:
In December 2017 I visited Pripyat, witnessing how over the past thirty years since the man-made disaster, the Chernobyl meltdown, nature has grown up to dominate the man-made structures. That is how I began to embroider photographs of the city with plants overtaking the people and buildings. Since then I have added images to this series with pictures from each new city I visited. Although presented in a whimsical fashion, using an intimate scale and a "feminine" craft technique like embroidery, on closer examination the implications of these pieces become more sinister.

As part of my residency project at IZOLYATSIA, I have expanded this project by incorporating vintage postcards and linens with traditional Ukranian embroidery. Postcards are a way of sharing aspects of one's travels with people you couldn't bring with you, while linens evoke domesticity and the feeling of home. Spending time in Ukraine has helped me to understand how much the Chernobyl nuclear disaster still affects the psyche of ukrainians. While this series originated from the specific experience of visiting Chernobyl, my goal is for these pieces to reference any form of man-made destruction, war or climate change.
Heather Beardsley is an American visual artist that works with various media, using the aesthetics of science and semiotics. She received her MFA in Fiber and Material Studies from the School of the Art Institute of Chicago and earned a BA in Studio Art from the University of Virginia in 2009. After graduating, she spent the 2015–2016 academic year in Vienna, Austria on a Fulbright Scholarship for Installation Art. In 2016 she was awarded a twelve month International Artist Scholarship by the Ministry of Science and Culture for Lower Saxony, Germany. More information about her works you can find on her website: https://www.heatherbeardsley.com/
Heather Beardsley's residency at IZOLYATSIA is made possible thanks to the support of the U.S. Embassy in Kyiv.
---
Starts at 7:00 PM.
Free entry.
Address: IZONE, 8 Naberezhno-Lugova, 4th floor.
---
Art Wednesday is a project of IZOLYATSIA, which create the most relaxed atmosphere of communication for creative people. The format of the event is determined by the participants themselves: it may be a presentation, an exhibition, a film show, a performance, a lecture and / or a discussion. Art Wednesday is created in order to provide space for creative people to present various artistic practices, as well as provide an opportunity to share information about current research, ideas and events.
Published:
3 September 2019, 15:35