Art Wednesday: Graphic Artist Akey Anton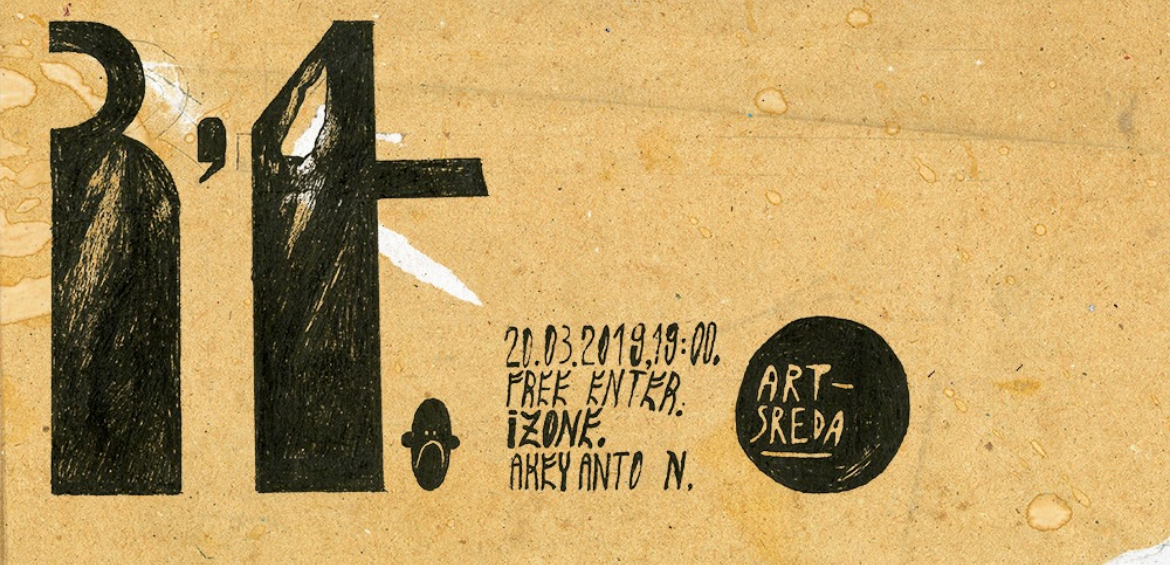 March 20, at 7:00 PM, as part of the Art Wednesday project, Akey Anton will present his exhibition at Creative Community IZONE.
All works have been created by Anton before the specific time, 3:40 PM. Hence, the artist explains that the works at the exhibition will compose a social thriller about the destruction of various obstacles:
"Three point four is a proletarian number that is equal to the weight of a brick. Three meters and forty centimeters is an abstract distance being short of overcoming stereotypes. 3.4 is the number of phantom pain at a certain stage of life."
Akey Anton (Anton Kosikov) is a graphic artist, living and working in Rivne (Ukraine). He began creating his works after graduating from high school. Anton studied at several institutions of higher education (among which, there was not any specialized in the Arts) but graduated from none of them. Akey Anton was a participant of individual and collective informal festivals and projects both in Ukraine and abroad.
---
March 20 (Wednesday); 7PM
Creative Community IZONE
Naberezhno-Luhova, 8 (Kyiv, Ukraine)
Entry is free
---
Art Wednesday is a project of The Foundation IZOLYATSIA, which seeks to create for the creative people the most relaxed atmosphere of communication. The format of the event is determined by the participants themselves: it may be a presentation, an exhibition, a film show, a performance, a lecture and / or a discussion. Art Wednesday is created in order to provide space for creative people to present various artistic practices, as well as provide an opportunity to share information about current research, ideas and events.
Published:
24 March 2019, 16:21