Art-Wednesday: Anastasia Karamysheva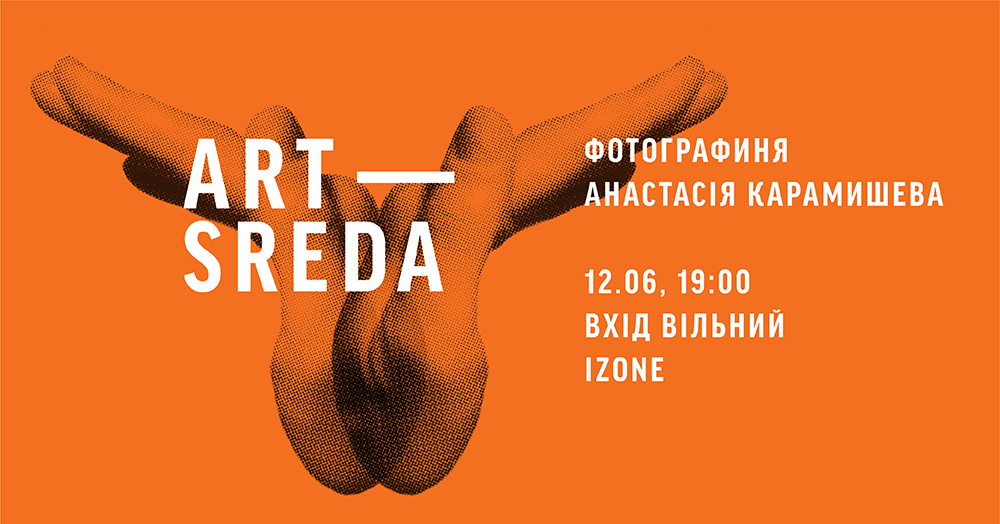 June 12, continuing the summer series of Art-Wednesday project Anastasia Karamysheva will present her exhibition titled Embodyment in the space of IZONE Creative Community.
"Our body is mortal. It is possible that we are mortal too. But does this mean that the body is secondary? Does this refer to the body as a form and about us as its content? I am filling the form with the contents. I study my attitude towards my body and sexuality through occasional people and strangers. They are exposing in front of me in their room, on the bed or near the kitchen table. Some of them for the first time, some without shame. This is their space and they trust it to me. Anonymously, interacting with objects which tell more about them than their features and facial expressions.

Embodyment (English embodiment - incarnation) - is an aspect of perception of being within your own body. Acquired bodily experience and experienced emotions. My goal is to show that the body is alive, that it keeps our energy, thoughts and feelings, and we are able to realize it. I asked the project participants only one question: "What is your body, personally and in a global sense?". I gave them full freedom of expression. And they answered. Confessed. To me and to themselves. Probably, every photographer is selfish in his heart as the photo is always a little bit more about the filmmaker than about who they are filming. This is a focus of attention. A chance to see yourself in the frame without being in it. This is what I'm trying to do. To understand the world and understand how to live with / in it."
Anastasia Karamysheva is a Ukrainian photographer, French philologist, one of the first volunteers and coordinators of the Odesa International Film Festival//Batumi Photo Days, now Odesa Photo Days, from 2015 to 2019. Participated in workshops of photographers from Europe, America and the Far East: Mykhailo Palinchak (Ukraine), Alec Sot (USA), Alan Shibli (Palestine), Keng Juk (South Korea), Tomasz Lazar (Poland), Tomasz Gruza (Czech Republic), Irakli Dzneladze (Georgia).
She had two personal photo-exhibitions in Kiev: Small remains (Мелкие останки) in the Paint art-space and a two-week long exhibition within the Art&People project in the anti-space of LifeZone. Anastasia is currently working on two projects: Samist' - street- and life- style combined, random people and their stories, and Embodyment.
---
Starts at 7:00 PM.
Entry is free.
Address: IZONE, 8 Naberezhno-Lugova, 4th floor, studio 2.
---
Art-Wednesday is a project of IZOLYATSIA, which seeks to create for the creative people the most relaxed atmosphere of communication. The format of the event is determined by the participants themselves: it may be a presentation, an exhibition, a film show, a performance, a lecture and / or a discussion. Art Wednesday is created in order to provide space for creative people to present various artistic practices, as well as provide an opportunity to share information about current research, ideas and events.
Published:
6 June 2019, 15:05