Art Wednesday: Photographer Veronika Goryanska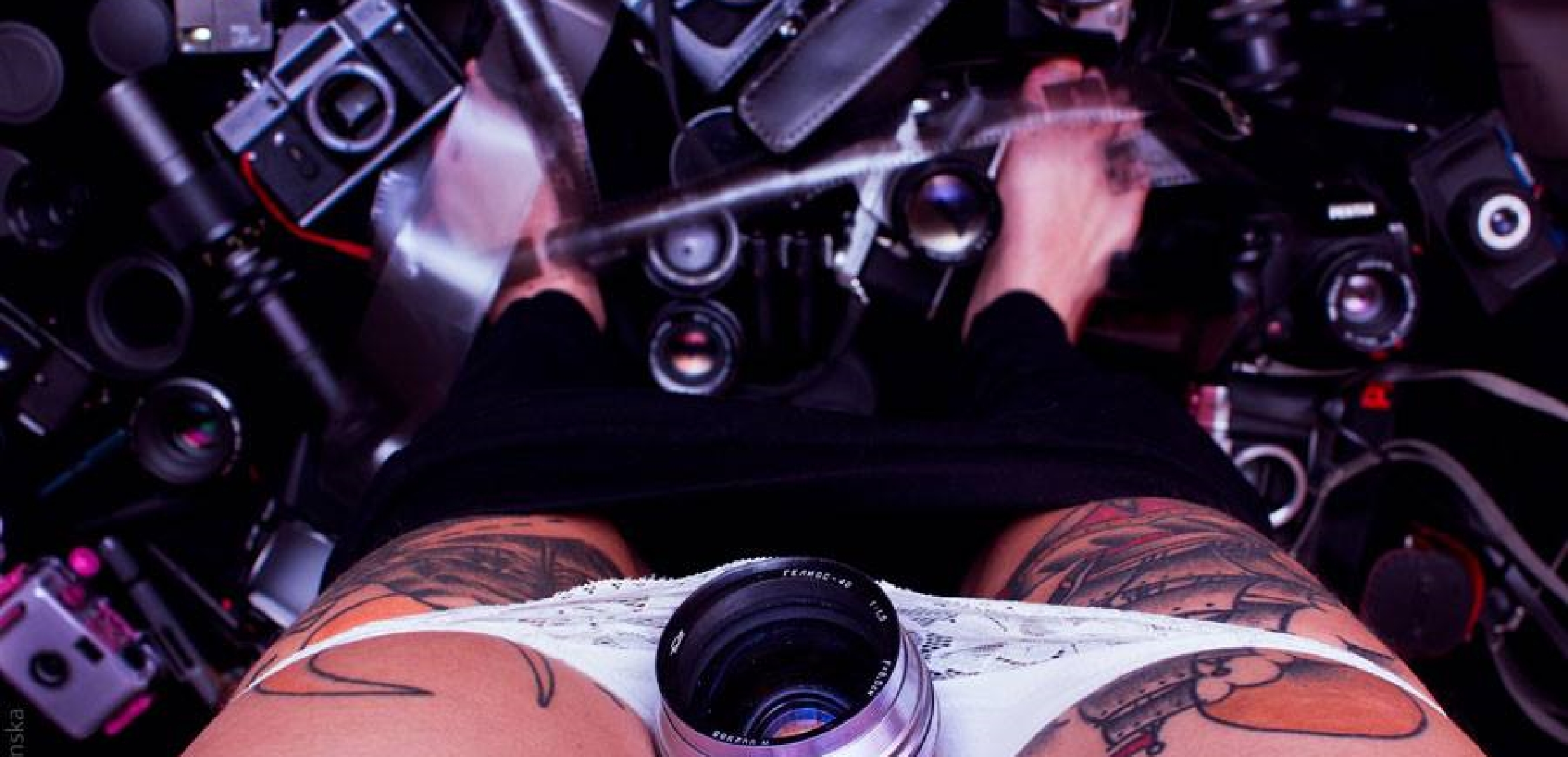 March 6 at 7:00 PM, as part of the Art Wednesday project, Veronika Goryanska will present the photo exhibition that consists of a series of photos made through the prism of her underwear:
"Taking off my underwear, I reveal something intimate to you — your inner world, share your interests and perception of life. The series of photos, which began with the snaps of surrounding objects, eventually became wider and seized the social aspects of my life."
Since her childhood, Veronika has been drawing in Photoshop. At age 13, she was introduced with a camera, and in 15 years, she got her first job as a photographer in the magazine. She studied from Sergey Shchelkunov, Alexander Lyapin, Roman Pyatkin; during the study, a project Personal Decent was created. She continued her work in the field of fashion and advertising. Since 2018, Veronika has been actively working abroad.
---
March 6 (Wednesday); 7 PM
IZONE, the 4th floor
Naberezhno-Luhova, 8 (Kyiv, Ukraine)
Entry is free
---
Art Wednesday is a project of The Foundation IZOLYATSIA, which seeks to create for the creative people the most relaxed atmosphere of communication. The format of the event is determined by the participants themselves: it may be a presentation, an exhibition, a film show, a performance, a lecture and / or a discussion. Art Wednesday is created in order to provide space for creative people to present various artistic practices, as well as provide an opportunity to share information about current research, ideas and events.
The event will take place as part of the HeForShe Arts Week 2019 artistic marathon, which is being held for the second time by UN Women Ukraine. From March 8 to March 15, HeForShe Arts Week 2019 - an artistic marathon that brings together museums, galleries, cinemas and other art institutions around gender equality and human rights will take place in Kyiv. Heforshe ESCP Europe is a global movement of solidarity in support of gender equality, in which men and boys become the primary agents of change.
Published:
3 March 2019, 23:04