Art Wednesday: Performer Maryana Yaremchyshyna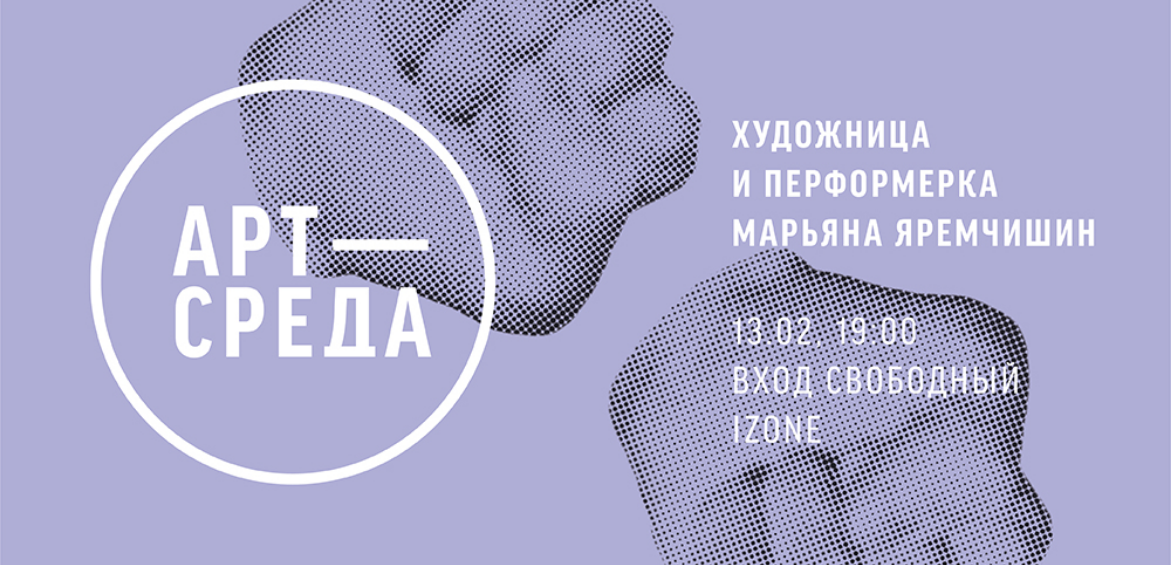 On February 13, as part of the Art Wednesday project, Maryana Yaremchyshyna hold a talk on her outstanding performance Das Hungeressen at the international residence Oberpfälzer Künstlerhaus (Germany) and about her experience of working at the retrospective of Marina Abramovic in Germany and Italy.
How to combine activism and art? Ethics, aesthetics and nothing?
How to reproduce the pain of Franz Kafka and make Marina Abramovic cry?
Maryana Yaremchyshyna learned the art of performance from Janusz Baldyga (Poland), Alastair MacLennan (Ireland), Linz Pasinger (USA), Butoh dance from Anita Sai (Denmark), Valentin Tszin (Russia), Kea Tonetti (Italy), authentic singing from Natalka Polovinka and Natalia Serbin. Her first documentary, The End, was selected by the International festival of film and urbanism "86," and her first performance Losscut was held at the Equality Festival in Kyiv. The main themes of her artistic search are time, bond and animal ethics.
---
February 13 (Wednesday); 7 PM
IZONE, the 4th floor
Naberezhno-Luhova, 8
Entry is free
---
Art Wednesday is a project aimed at creating an informal setting for open dialogue. The participants choose the format of the event themselves: it can be a presentation, exhibition, film screening, performance, lecture, and/or discussion. Art Wednesday's goal is to provide the space for creative people to display their artistic practices. That is also an opportunity for them to share their current researches or ideas, to find like-minded audiences or to receive expert feedback.
Published:
17 February 2019, 21:50