Art Wednesday: Timothy Maxymenko Artist-talk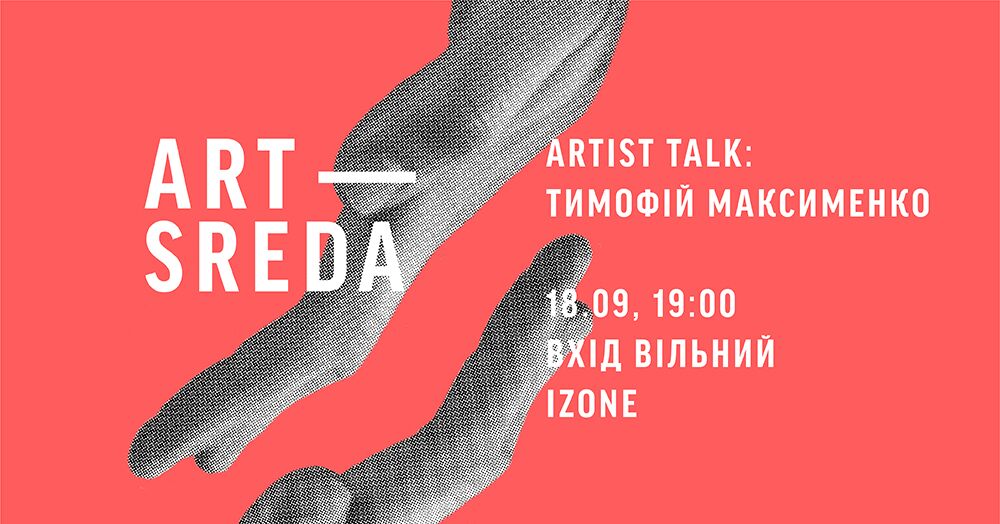 September 18, a media artist Timothy Maxymenko will hold his Art Wednesday. He will tell more about his projects and new ideas, as well as such artistic practices as psychogeography and sound art.
This is what Timothy comments on his work:
Within my artistic practice the city often becomes a material for research and interaction with it. I create works that become sort of an adapter between the viewer and the city. This creates the opportunity for a dialogue and other perception of the city as an organism. I find the things which are unnoticed and regular at first glance, bring them to the forefront, giving the opportunity to feel the city from a different perspective: such as invisible sounds of the switchboard or ventilation box, which we do not notice but they are constantly moaning as if they tried to something say. One of my most recent projects is called Howls, it is an audio performance where the viewer is able to listen and interact with the noise that erupted from the circuit board. Since I work in urban studies I have studied many different cities and noticed that each city sounds different, the rhythms of movement and texture of the surfaces diverse.
Timothy Maxymenko is an Ukrainian artist who works with audio, video, installation and performance. He completed his bachelor's degree at the Jan Matejko Academy of Fine Arts in Krakow, Poland. He also studied performance at the University of Wolverhampton in the United Kingdom and the Polytechnic University of Valencia in Spain. Timothy has implemented his projects and performances in London, Krakow, Valencia, Berlin and Kiev and participated in London Art Night 2018 и Burning Man 2019. Timothy has been shortlisted for PinchukArtCentre Prize 2020. For more works visit www.timothymaxymenko.com
---
Starts at 7:00 PM.
Free entry.
Address: IZONE, 8 Naberezhno-Lugova, 4th floor, studio 2.
---
Art Wednesday is a project of IZOLYATSIA, which create the most relaxed atmosphere of communication for creative people. The format of the event is determined by the participants themselves: it may be a presentation, an exhibition, a film show, a performance, a lecture and / or a discussion. Art Wednesday is created in order to provide space for creative people to present various artistic practices, as well as provide an opportunity to share information about current research, ideas and events.
Published:
9 September 2019, 12:09