Music perfomance ― dj+vocals: Slyozy Ambala (Anatolii Belov)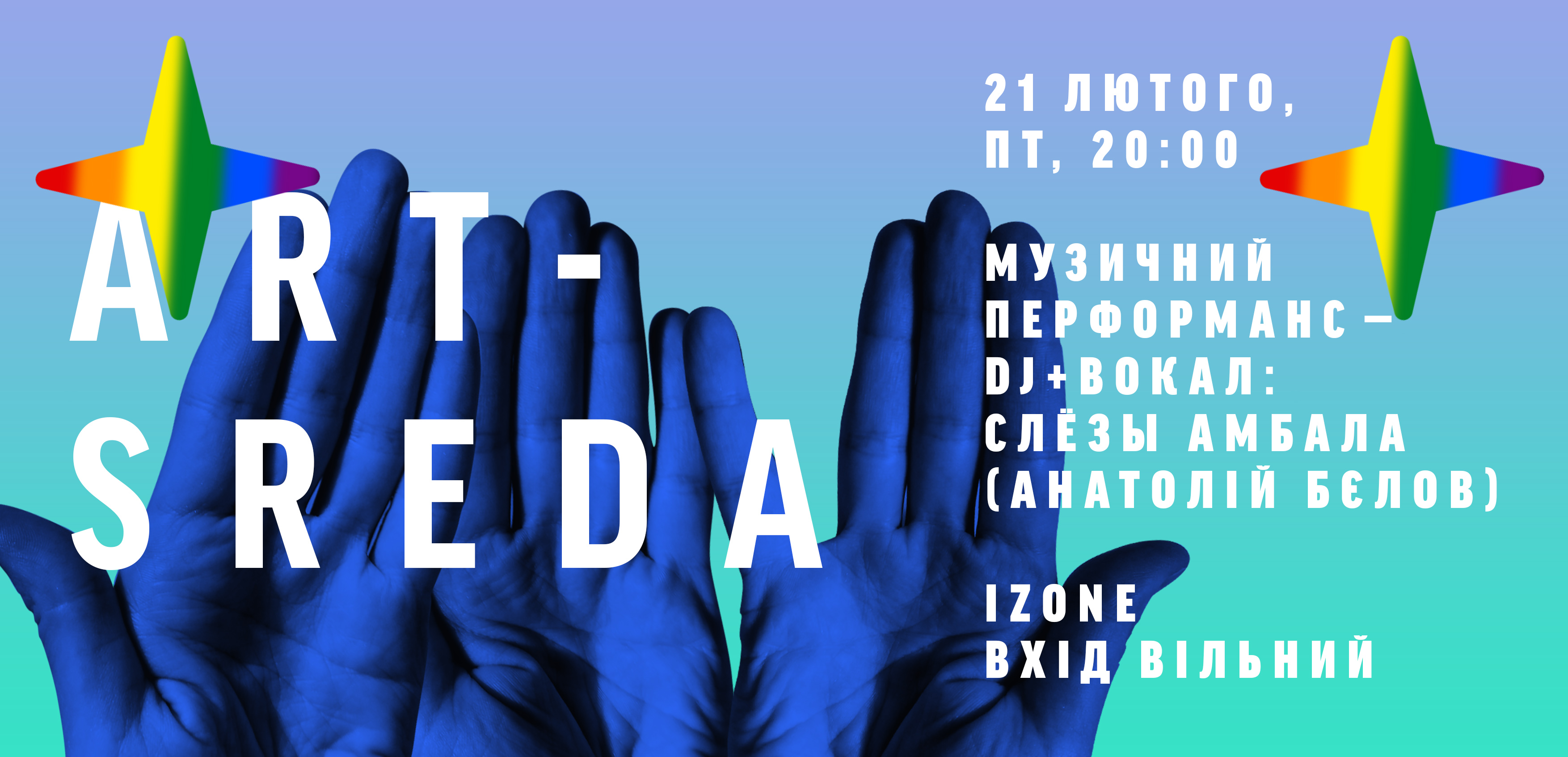 Slyozy Ambala is a electronic pop-queer music project by a Kyiv-based artist Anatolii Belov. In 2018, Slyozy Ambala seized to exist, but on February 21 it will make its big and only comeback. The party will happen in the framework of Coming Out of Isolation 2.0, a residency aimed at the elimination of discrimination, xenophobia and prejudice towards members of the LGBT+ community in Ukraine.
Anatolii Belov was born in 1977 in Kyiv. Anatolii is a co-founder of an art-group «R.E.P.». In the past he has won Audience Award,PinchukArtCentre, 2013; His works are included in collections of Queer Archives Institute (Warsaw, Poland), MOCAK (Krakow, Poland), Art Collection Deutsche Telekom (Berlin, Germany).
The main motifs of Tolik's works are sexuality, queer, and feminism, among most used mediums there are graphics, performance, cinema, videoart, and music.
---
VJ: busineslunch
Sound engineer: Dmytro Oleksiuk
---
Starts at 8 PM
Free entry
Address: IZONE, 8 Naberezhno-Lugova, 2nd floor.
---
Art Wednesday is a series of events by IZOLYATSIA. The project aims to create relaxed atmosphere of communication for creative people. The format of the event is determined by the participants themselves: it can be a presentation, an exhibition, a film show, a performance, a lecture or a discussion. Art Wednesday was initiated in order to provide space for creative people to present various artistic practice and share information about current researche, ideas and events.
Published:
18 February 2020, 17:49