Аrt Wednesday: Khata Maysternya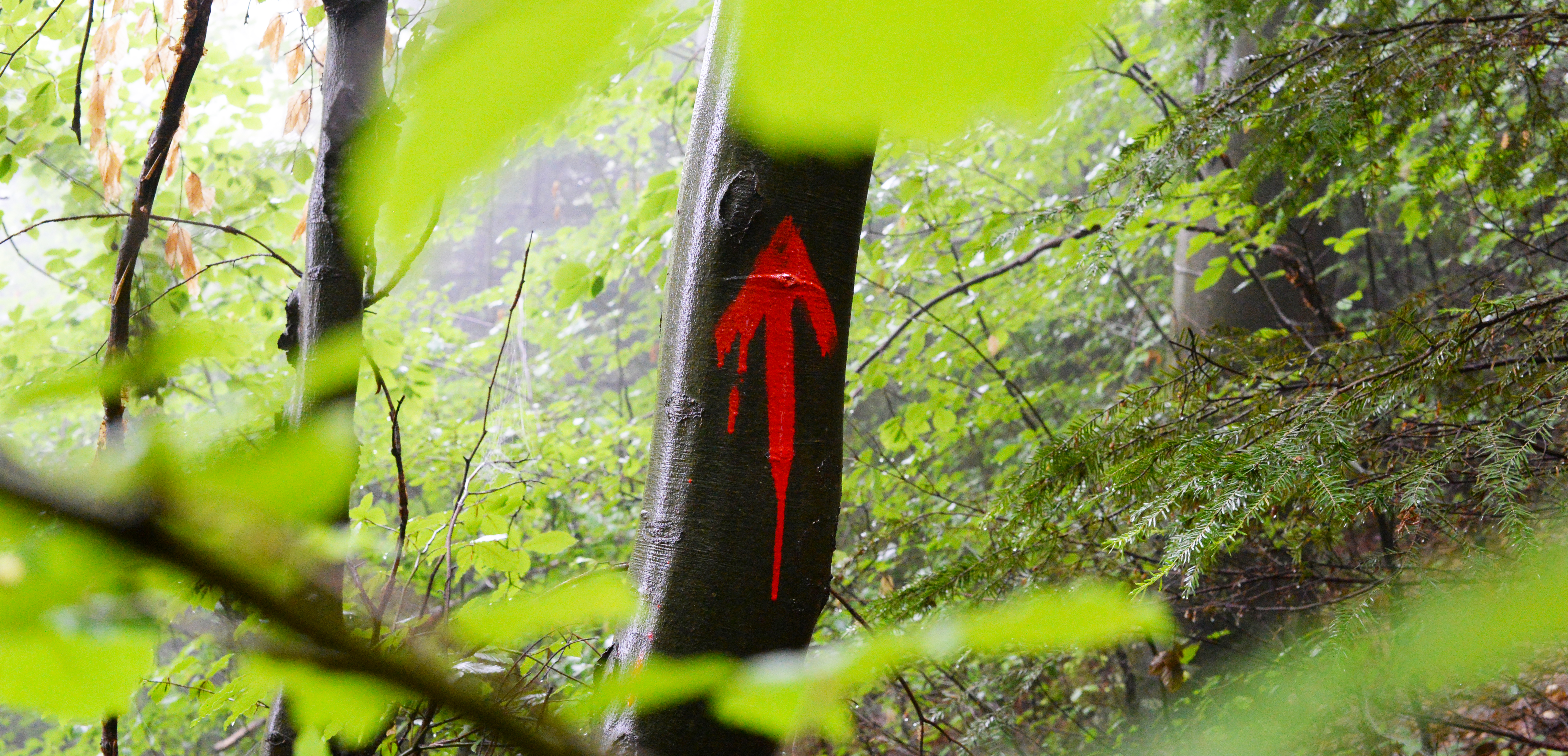 On July 1, as part of the project Art Wednesday, we are going to discuss an untitled international residency, which recently occurred in the Carpathian mountains in the space of Khata Maysternya, organized by the project Асортиментна кімната. During the programme, we are going to talk about art and creative work grounded in a mandate of moderation, process, grounding, observation of scenery, and the ways in which the aforementioned dictate form.
Khata Maysternya is located in the shadow of Sokolski mountain chain, in recent years becoming an increasingly popular territory for common walks to without final destinations, meetings with (non)human actors and slow elaboration of site-specific art works in the frame of the residency, which was titled in the end of the programme. The residency, whose topic was revealed at the end rather than the beginning, relying on intuition, acting in accordance with emotions, and adapting to the ever-changing environment. The residency culminated with the preparation of the offsite exhibition Acts of Despair, which continues indefinitely and includes works of artists Clemens Poole, NY, and Katya Buchatska, Kyiv.
In July 2020, IZOLYATSIA continues to conduct a series of online events that explore the human impact on the environment, and subsequently represents a rethinking of the long-term Art Wednesday project in the form of a special programme that will contribute to Grounding as a general institutional concept in 2020-2023. The thematic focus of events in May, June and July will be Down to the Earth, bringing together curators, artists and researchers working at the intersection of contemporary art, industrial aesthetics and environmental activism, revealing a number of practices with a transformational effect.
The conversation will be moderated by guest curators of the programme Dmytro Chepurnyi and Oleksandra Pogrebnyak. Live streaming will take place on the IZOLYATSIA facebook page. You can join the broadcast via the link.
Beginning at 20:00, Wednesday, July 1.
Participants:
Katya Buchatska, artist, artist of residency without title, Kyiv

Anna Potyomkina, co-curator of the residency without title, Asortymentna Kimnata

Oleksandr Moskovchuk, coordinator of Khata-Maysternya

Wilson Fisher, co-curator and researcher of Ukrainian contemporary art, Buffalo, USA

Oleksyi Melnychuk, manager of Detali Project, Ivano-Frankivsk
Art Wednesday is an IZOLYATSIA project that gives space for presentation and discussion of and by artists and representatives of the creative sector in Ukraine. This is a long-term public programme that is in its fifth year of continuous operation. Since June 2016, over 170 public events, exhibitions, presentations, discussions, artist talks and performances have taken place within its framework. The new format of Art Wednesday incorporates special programmes which contribute to the institutional directions of IZOLYATSIA. Art Wednesday creates an atmosphere of interaction and collaboration, disseminating knowledge about artistic, research and curatorial practices, as well as helping connect (un)like-minded people in the spirit of fostering fresh opportunities.
Published:
26 June 2020, 14:44