Art Wednesday: Olexandr Bogomaz City K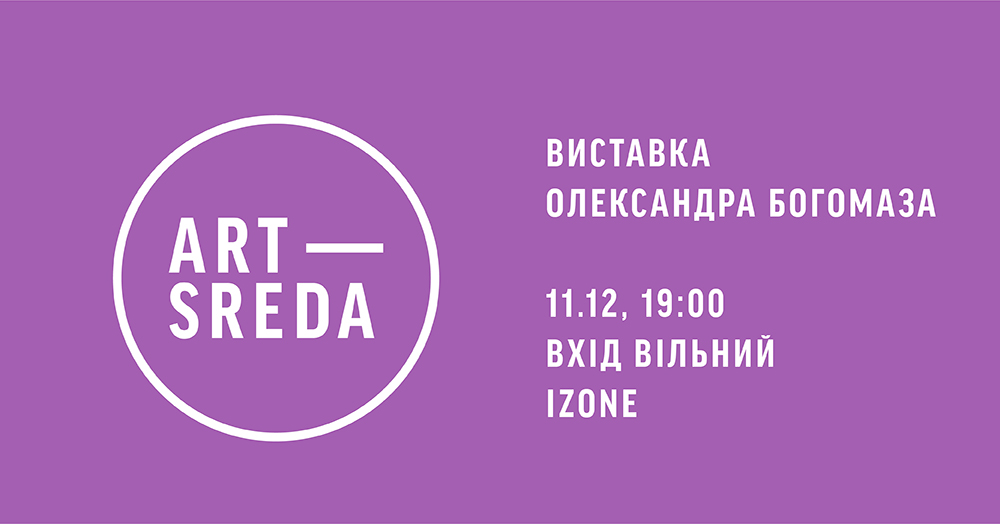 On December 11th as part of the Art Wednesday project, artist Olexandr Bogomaz will open his exhibition at the 4th floor of IZONE Creative Community.
A series of works by Olexandr Bogomaz City K is an urban metapatern, personal and impersonal at the same time. The project is both about the city and the place (because each "landscape" has its real geographical address) and about the general triggers of the post-Soviet space: typical panel buildings, monotonous playgrounds, painted tires, recognizable concrete fences.
A series of works by Olexandr about Kyiv and many other cities with similar suburbs, from Chisinau to Cologne. City K is about the modern cityscape, but also about its invariability for over ten years, and therefore about lacuna in time. Olexandr comments:
"The project is based on my personal experience. I was born in a panel, grew up in a panel, and now I live in a panel. I was born in another city, but in Kyiv I am in the same unified urban environment".
It's a series about constancy, immutability, archetypes and the search for identity: through tuned, monumental, symmetrical compositions, through the use of common city codes.
Olexandr Bogomaz born in 1985. In 2000–2004 studied in Zhytomyr School of Culture and Arts named after. I. Ogienko. In 2006–2012 studied monumental art in Kyiv State Institute of Decorative and Applied Art and Design named after M. Boychuk. Lives and works in Kyiv. In 2013 became a member of National Union of Artists of Ukraine. Since 2013 held 5 personal exhibitions and took part in 5 group exhibitions in galleries of Kyiv («Triptych ART», «Steinbarg Gallery», «It'snotaLouvre», АRT-14, «Chlibna»).
Olexandr's exhibition will be on until December 18th.
---
Starts at 7:00 PM
Free entry
Address: IZONE, 8 Naberezhno-Lugova, 4th floor
---
Art Wednesday is a project of IZOLYATSIA, which create the most relaxed atmosphere of communication for creative people. The format of the event is determined by the participants themselves: it may be a presentation, an exhibition, a film show, a performance, a lecture and / or a discussion. Art Wednesday is created in order to provide space for creative people to present various artistic practices, as well as provide an opportunity to share information about current research, ideas and events.
Published:
6 December 2019, 15:13