Art Wednesday: Maryna Stepanska Artist-talk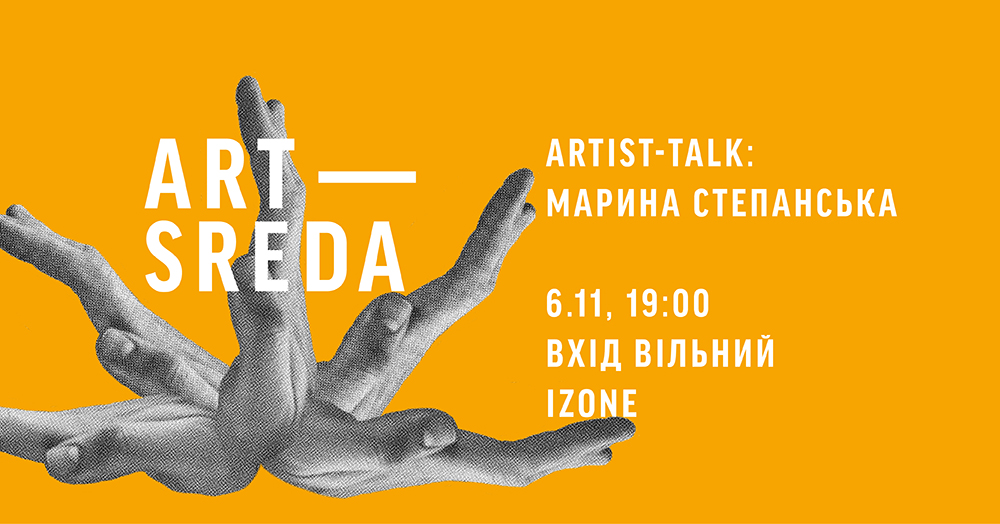 On November 6, a young Ukrainian director Marina Stepanskaya will hold a lecture and share her professional experience within the Art-Wednesday project.
At her Artist-talk Marina will present an art-book, which was the result of the development of her new feature film project. Flipping through the art-book, it will be clearly seen which elements create a visual solution to the film, how the color and composition affect the dramaturgy. Marina will also explain how to develop a film directorial package and answer the questions of:
- how to look for the color / composition / light of your future movie;
- how visual references help to identify conflicts in the narrative and theme of the film;
- how to search for logline;
- how to create a visual concept for a movie with operator and production designer involvement;
- how to create promotional material based on the visual concept of the movie.
Marina Stepanska is a director and screenwriter. She worked at the experimental theater School, where she researched the method of working with "non-actors". She has graduated the six-year ARCHIDOC program for documentary filmmakers at the French national film school LaFEMIS, and studied theory and practice of editing on an individual internship with editing director Valdis Oscarsdottir (Iceland). Marina has shot a few short meters, her full-length feature debut Fallen (2017) has received several prizes from international film festivals and 3 awards at the 2018 Golden Dzyga National Film Awards. Marina Stepanska's project development was supported by the Ukrainian Cultural Fund.
---
Starts at 7:00 PM.
Free entry.
Address: IZONE, 8 Naberezhno-Lugova, 4th floor, studio 2.
---
Art Wednesday is a project of IZOLYATSIA, which create the most relaxed atmosphere of communication for creative people. The format of the event is determined by the participants themselves: it may be a presentation, an exhibition, a film show, a performance, a lecture and / or a discussion. Art Wednesday is created in order to provide space for creative people to present various artistic practices, as well as provide an opportunity to share information about current research, ideas and events.
Published:
30 October 2019, 23:43