Art Wednesday: Collaging with Alis La Luna and Irina Vale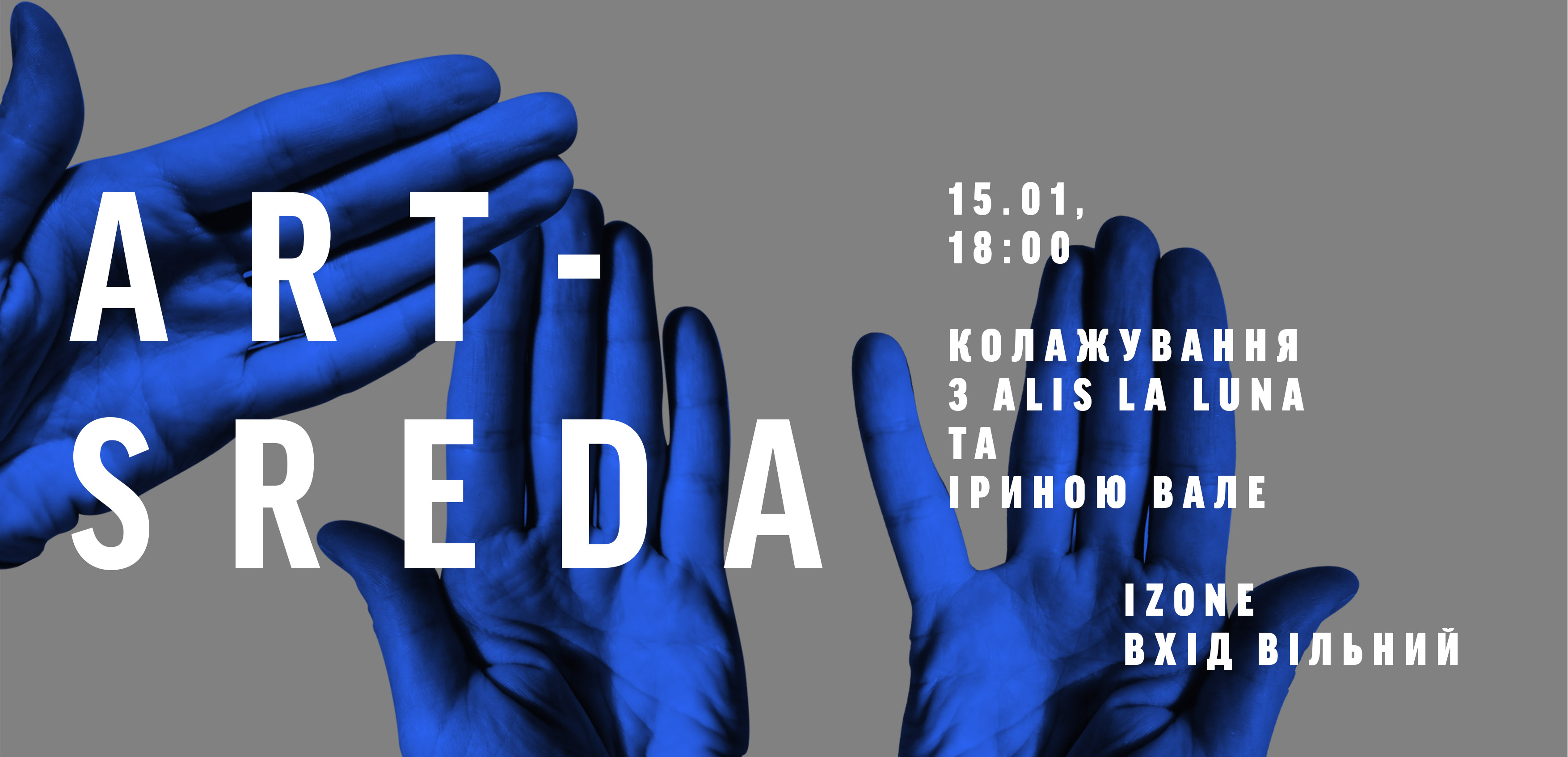 January 15, within the Art Wednesday project, Kiev-based artists Alis La Luna and Irina Vale will give a lecture and hold a workshop on collage making. Girls are the founders of the Kyiv Collage Meetings community, which has meetings once a month and is open for everyone. The purpose of these meetings is to tell more about the collage technique and its capabilities.
At their lecture, Alice and Irina will tell what collage is, how paper work and digital collage are different, what are the advantages of paper physics in the analog collage. After the lecture, artists will conduct a workshop so the participants will have a possibility to test collage techniques in practice.
Irina Vale — illustrator, specializing in sketching and collages. She worked with Goodwine, Книгарня Є, Kunst magazine, SCH theater, painted for Update sites, BZ. She actively teaches and holds educational classes for adults and adolescents.
Alis La Luna (Alice) — visual artist, graduated from the University of Creative Art in Kent, UK. She received a bachelor's degree in modern photographic practice and completed a fundamental course in art and design. She has also participated in exhibitions in Austria, England, Hungary and Ukraine. Also published in contemporary (British, New York and Polish) art magazines.
---
Starts at 6:00 PM
Free entry
Address: IZONE, 8 Naberezhno-Lugova, 4th floor, studio 2
---
Art Wednesday is a project of IZOLYATSIA, which create the most relaxed atmosphere of communication for creative people. The format of the event is determined by the participants themselves: it may be a presentation, an exhibition, a film show, a performance, a lecture and / or a discussion. Art Wednesday is created in order to provide space for creative people to present various artistic practices, as well as provide an opportunity to share information about current researches, ideas and events.
Published:
13 January 2020, 20:58