Art Wednesday: Video-Artist Anna Tykha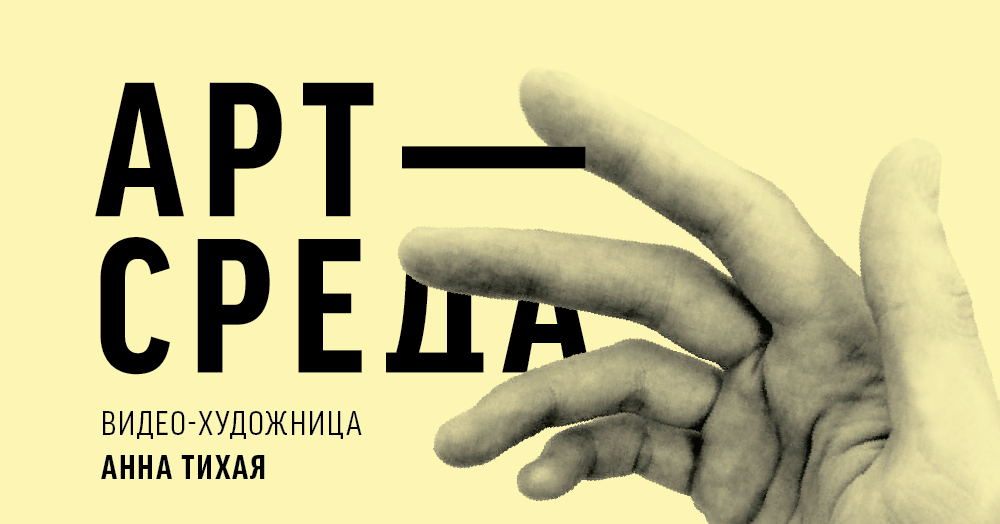 On January 23, as part of the Art Wednesday project, there will be a presentation of SHSHSHSH media installation by artist Anna Tykha in the musical accompaniment by Zhenya Lune.
When a wave comes off the shore, foam comes with the particular sizzling sound. It sounds like a hiss in the head after a collision with a tight line of inconsistent impressions. During the Art Wednesday on January 23, in Creative Community IZONE, Anna Tykha will try to reproduce human consciousness with a massive construction. The film-installation will transmit the processes of origin and course of panic, that Anna experiences herself: "At the moment, I do not see the possibilities to avoid recurrent emotionally unstructured attacks, that would not affect the attention to the outside world, and which would not immobilise my feelings altogether. Perhaps, I need to try treating the panic perception of reality as a type of commitment to it without stopping to realise its contradictions."
The length of the film is one hour and a half; during the event, it will be played twice, from 7:00 PM and from 8:30 PM. Zhenya Lune created the soundtrack to the film.
Anna Tykha studied Painting at the art college; in 2018, she graduated from the KNUTKiT Live Animation. She created videos for musical concerts, filmed music clips and has several director works, including a teenage trash-horror shot with a cassette camera. Now, she has a programme of online screenings of short films on facebook, I See, So I See So.
---
January 23 (Wednesday) 7:00 PM
IZONE, the 4th floor
Naberezhno-Luhova, 8
Entry is free
---
Art Wednesday is a project aimed at creating an informal setting for open dialogue. The participants choose the format of the event themselves: it can be a presentation, exhibition, film screening, performance, lecture, and/or discussion. Art Wednesday's goal is to provide the space for creative people to display their artistic practices. That is also an opportunity for them to share their current researches or ideas, to find like-minded audiences or to receive expert feedback.
Published:
17 January 2019, 23:53