Art-Wednesday: Olya Rondiak Artist-talk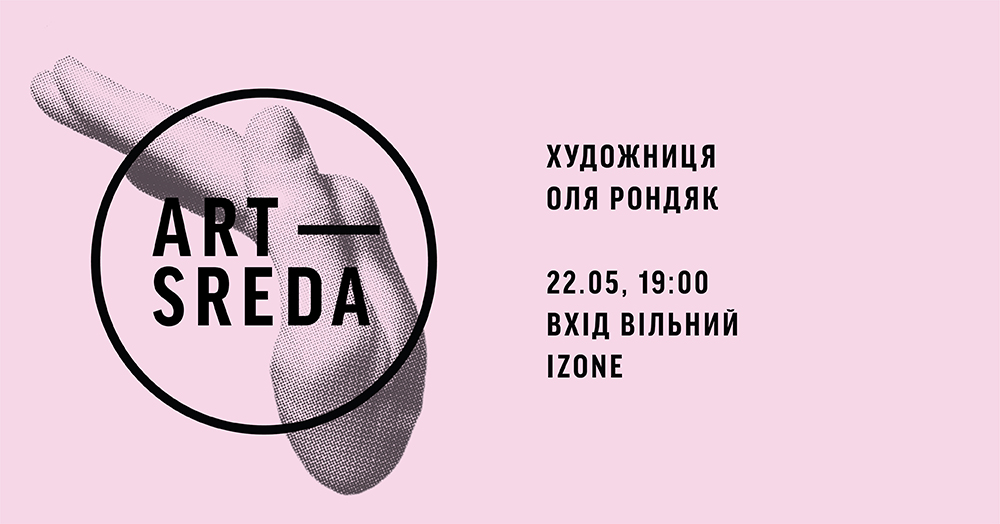 May 22 as a part of Art-Wednesday project Olya Rondiak, Ukrainian artist born in America, will hold an artist talk and tell more about her practice.
My artistic direction and perspective is inspired by my tragic family history, and shaped with raw intensity from my observations of years of living in post-soviet Ukraine. I believe that I have been given the role of a mediator through my art, while my history, my life experiences and my art are in a constant dialogue. I try to embrace my femininity with all its mystery, strength and dignity and offer an almost meditative feeling through my work so that we remember how we are all connected through our dreams and desires. I believe it's important for humans to connect authentically with each other, as we are essentially one within humanity.
Olya Rondiak — born in the United States to a Ukrainian family began her professional life as a social worker, counselor and psychotherapist, with advanced degrees in the field of psychology, before turning to art. Moving to Ukraine with her husband in 1995, Olya embarked on family life and started painting and sculpting.
Olya's work has been exhibited in numerous solo exhibits throughout Ukraine, USA, and Europe. Some of her most recent exhibitions include Art Context Miami with Tauver's Gallery International, the Honchar Museum in Kyiv in a special tribute to the five-year anniversary of Maidan, Institute of Directors in London, US Embassies in Kyiv and Rome, The Ukrainian Institute of America in NYC, the Delaware Contemporary Museum in Wilmington, DE, Zorya Fine Art Gallery in Greenwich, Denise Bibro Fine Art Gallery in NYC, and the Ukrainian Cultural Center in Paris.
---
Starts at 7:00 PM.
Entry is free.
Address: IZONE, 8 Naberezhno-Lugova, 4th floor.
---
Art-Wednesday is a project of The Foundation IZOLYATSIA, which seeks to create for the creative people the most relaxed atmosphere of communication. The format of the event is determined by the participants themselves: it may be a presentation, an exhibition, a film show, a performance, a lecture and / or a discussion. Art-Wednesday is created in order to provide space for creative people to present various artistic practices, as well as provide an opportunity to share information about current research, ideas and events.
Published:
10 May 2019, 13:15