Art-Wednesday: Dana Kosmina What makes the city comfortable? I'm speaking from Troieshchyna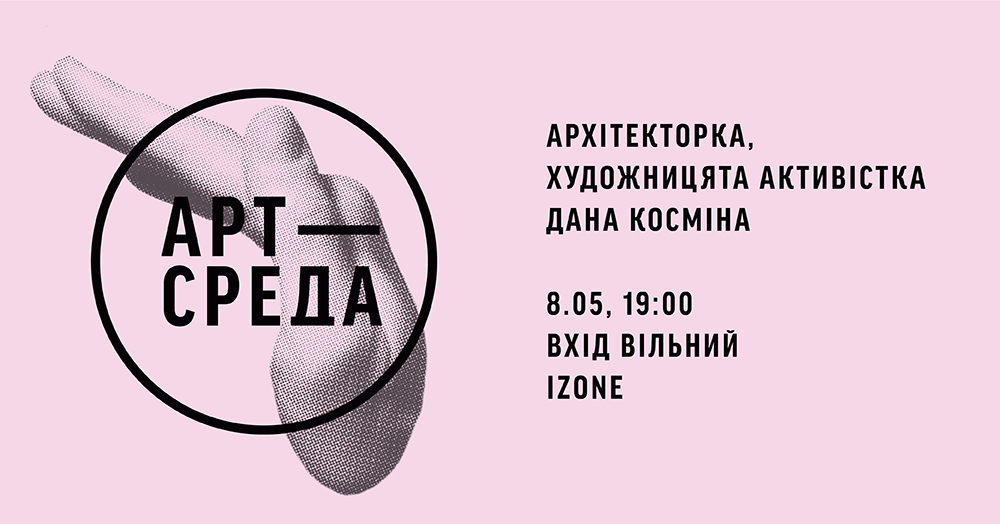 May 8 as part of the Art-Wednesday project, a painter, architect and activist Dana Kosmina will hold a lecture What makes the city comfortable? I'm speaking from Troieshchyna. Dana will tell about the practice of invisible urban interference and talk about how to make places temporarily visible through artistic practices in public spaces.
Dana Kosmina graduated from Kyiv National Academy of Fine Arts and Architecture (NAOMA), Faculty of Architecture in 2013. She is a co-founder of city interventions open group called Pylorama. In 2013, she got a fellowship from the French Embassy for study at the ENSA National School of Architecture in Nantes, France. Since 2015 Dana is a Master of Architecture ENSA. In 2016 she participated in the self-organized artistic initiative ДЕ НЕ ДЕ. Since 2017 became a member of curators' group Hudrada and co-founded DA-Style Modern Uniform. Dana displayed her projects at Voyage a Nantes, the 4th International Biennale for Young Art, the Brave! Factory festival of electronic music and culture and the Burning Man festival, also DAS ESSZIMMER in the Foundation project.
---
Starts at 7 pm
Address: IZONE, Naberezhno-Luhova 8, 4th floor (Kyiv, Ukraine)
Entry is free
---
Art Wednesday is a project of The Foundation IZOLYATSIA, which seeks to create for the creative people the most relaxed atmosphere of communication. The format of the event is determined by the participants themselves: it may be a presentation, an exhibition, a film show, a performance, a lecture and / or a discussion. Art Wednesday is created in order to provide space for creative people to present various artistic practices, as well as provide an opportunity to share information about current research, ideas and events.
Published:
3 May 2019, 18:05