Art Wednesday Moira Williams Artist-talk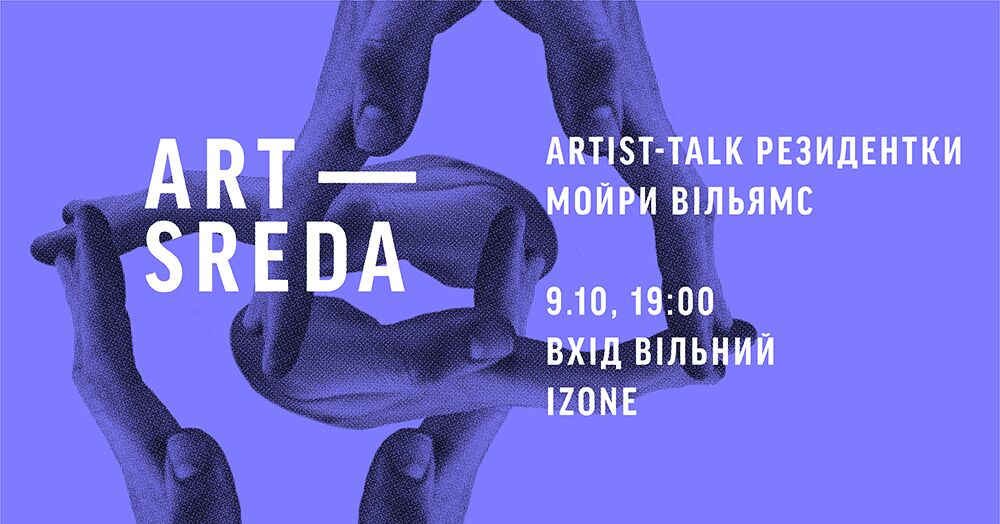 October 9, IZOLYATSIA's resident Moira Williams will hold an Artist-talk within the Art-Wednesday project in IZONE Creative Community.
During her residency at IZOLYATSIA Moira Williams focuses on researching the disability arts. Influenced by Natalia Dmytruk's November 21, 2004 sign-language silent political action on Ukraine's State run television, Moira will create a durational performance titled Hybrid Memories. Moira will lead a disability Artist-talk focusing on her co-creative works that weave together disability, ecology and science. Moira will also share her recent curatorial project TALK BACK (the first disability exhibition reviewed in the New York Times) and tell more about "crip horizons" fenomenon - creating positive features and possibilities for disabled people and artists.
Moira Williams is a disabled artist and curator based in New York. Moira's works move between citizen science, site-specific art, performance and sound, while simultaneously connecting and creating opportunities for artists through curatorial projects and gatherings.
Moira regularly invites people to reconfigure familiar objects and social events to offer multiple opportunities for opening our social imagination to diverse knowledge that include disability, our environment and its complex ecology, teeming with many forms of life and beliefs. Moira approaches culture as something we actively shape together. In her opinion participation is about generating empathy and vitality and being in-service of all bodies as well as our connections to the world.
Moira Williams' residency at IZOLYATSIA is made possible thanks to the support of the U.S. Embassy in Kyiv.
---
Starts at 7:00 PM.
Free entry.
Address: IZONE, 8 Naberezhno-Lugova, 4th floor, studio 2.
---
Art Wednesday is a project of IZOLYATSIA, which create the most relaxed atmosphere of communication for creative people. The format of the event is determined by the participants themselves: it may be a presentation, an exhibition, a film show, a performance, a lecture and / or a discussion. Art Wednesday is created in order to provide space for creative people to present various artistic practices, as well as provide an opportunity to share information about current research, ideas and events.
Published:
10 October 2019, 01:44