Art Wednesday: Artist Talk by Vadym Ilkov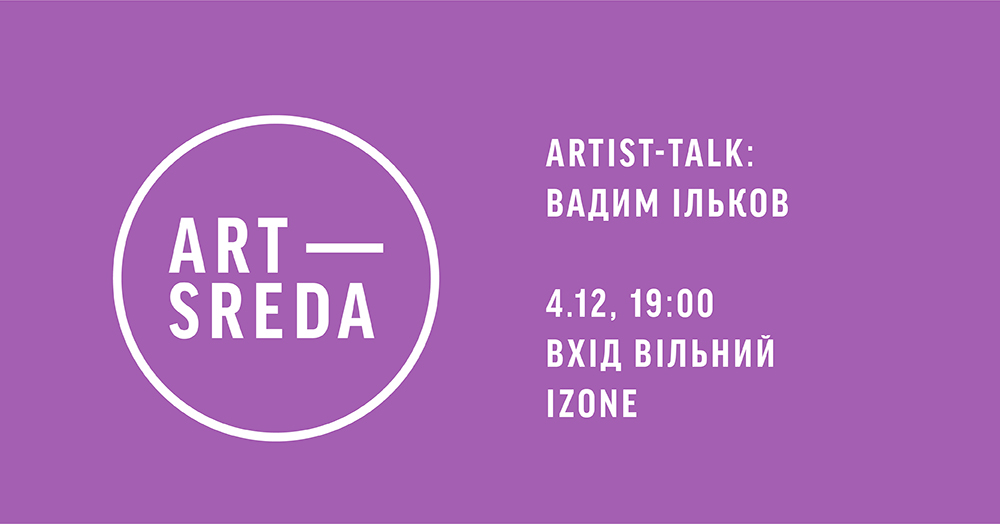 On December 4 as a part of Art Wednesday project Ukrainan film director and photographer Vadym Ilkov will talk about his experience of creating a concert film Rozdilovi Live.
Vadym Ilkov brought the iconic multidisciplinary performance rozdIlovI based on poetry by Serhiy Zhadan onto the wide screen. To capture all details of the show that combines visuals by artist and initiator of the performance Olia Mykhailyuk, texts and voice of Serhiy Zhadan, music by Oleksiy Vorsoba and Tomasz Sikora and VJing by Serhiy Piliavets, Ilkov invited 11 best Ukrainian photographers to film every movement of the artists during rozdIlovI performance simultaneously with 11 cameras. By chance or design, the premiere of the concert film will take place also on the 11th of December, the only day, when viewers all around the country will be able to see Rozdilovi Live and decide what is this film: a research of the act of creation or independent piece of art.
How the idea to film the performance appeared, how the film was created, what were the main challenges, how the multi-camera shooting was directed — the director Vadym Ilkov and the producer and program coordinator of Docudays UA Daria Bassel will answer these and many other questions. Moreover, visitors of the Art Wednesday will be able to see excerpts from the film and ask the creators about production of the film.
Film journalist Alex Malyshenko will moderate the conversation.
rozdIlovI explore poetry through music and visual images, paying attention to rhythm and intonations. This is a sensual piece about love, tenderness, death, patience to those close to us, and silence. For the first time the project was presented in December 2012 in Ivano-Frankivsk and Kyiv, based on Serhiy Zhadan's book Fire Arms and Knives.
The director of the concert film Rozdilovi Live Vadym Ilkov is renowned for his documentary film My Father Is My Mother's Brother (2018) and his work as cinematographer of Vulcano (2018). In 2019 My Father Is My Mother's Brother was awarded by the Golden Duke for Best Director and Best full-length film at Odessa International Film Festival.
---
Starts at 7:00 PM
Free entry
Address: IZONE, 8 Naberezhno-Lugova, 4th floor, studio 2
---
Art Wednesday is a project of IZOLYATSIA, which create the most relaxed atmosphere of communication for creative people. The format of the event is determined by the participants themselves: it may be a presentation, an exhibition, a film show, a performance, a lecture and / or a discussion. Art Wednesday is created in order to provide space for creative people to present various artistic practices, as well as provide an opportunity to share information about current research, ideas and events.
Published:
3 December 2019, 01:29