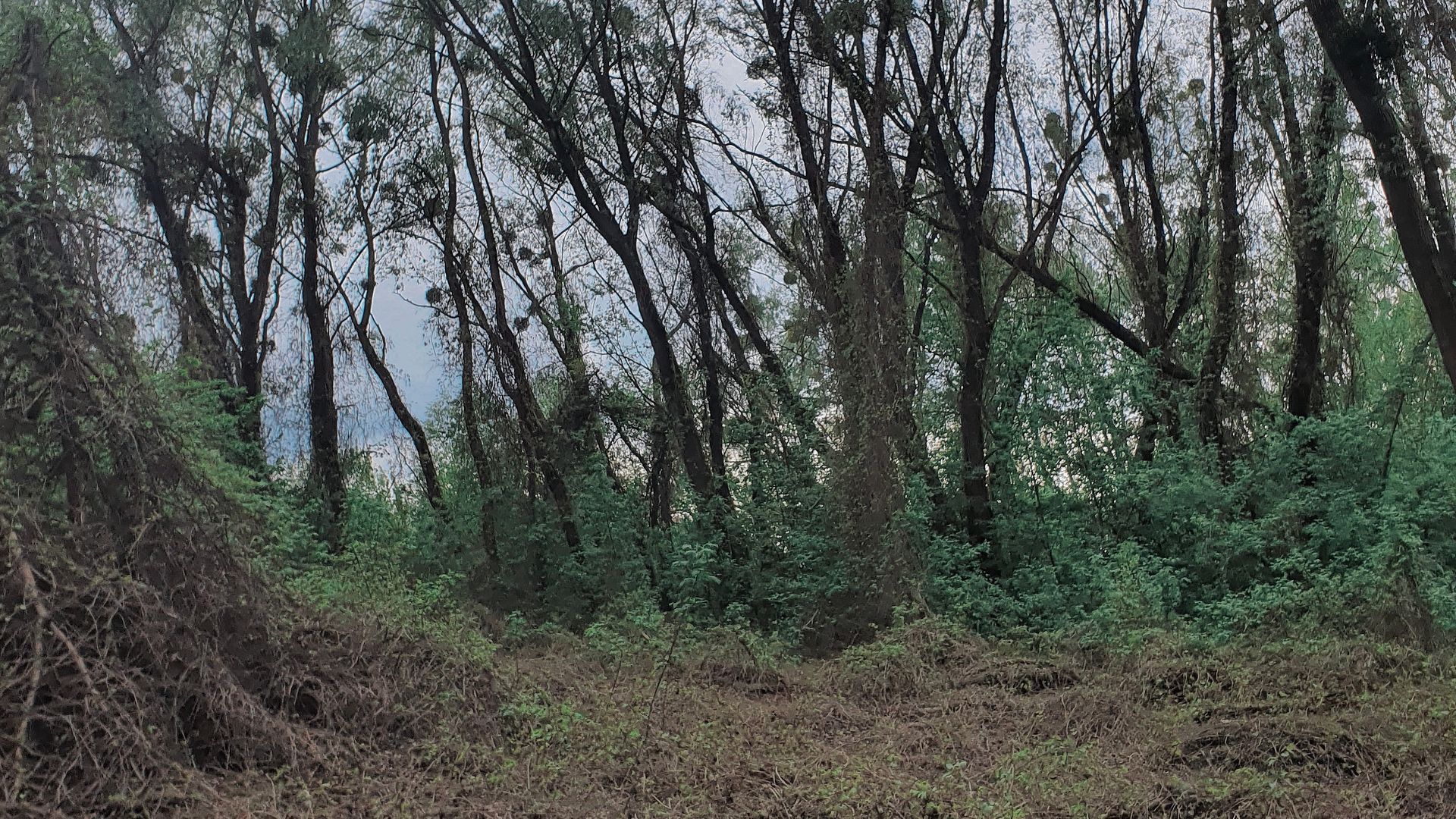 On July 8, as part of the Art Wednesday project, we will talk about biodiversity in the city and ecological art together with the artists and activists of the Biorhythm Project.
Biorhythm is an art project that combines the methods of contemporary arts and environmental issues, avoiding moralizing, trying to create a unique experience of safe lifestyle in harmony with the environment for the spectator. The initiative organizes the festival, one of the main tasks of which is to spread environmental practices through sensuality, ignoring the main methods of education and calls for action. For its purpose, the project attracts artists working in different mediums, in particular: electronic music, sound art, video art etc. Now Biorhythm is focusing on working with the Horbachikha tract in Kyiv to protect the unique place in time. Anyone can join the community of Horbachikha's defenders on Facebook and help clean up the area. Also, activists call for support for the petition for the cancellation of the draft of the new master plan of Kyiv - the plan includes the destruction of the tract in the nearest future.
In July 2020, the IZOLYATSIA continued a series of online events that explore the human impact on the environment and became a result of rethinking the long-term Art Wednesday project in the form of a special programme that will contribute to Grounding as a general institutional concept in 2020-2023. The thematic focus of events in May, June and July will be the Down to the Earth, bringing together curators, artists and researchers working at the intersection of contemporary art, industrial aesthetics and environmental activism, revealing a number of practices with a transformational effect.
Biorhythm curators Vlad Che (ϙue), Hlib Koshukov and Nika Varlamova will talk about the experience of the Biorhythm festival, the campaign for the Gorbachikha tract protection and creating projects that focuses not on spreading modern environmental knowledge, but on sensual environmental experience and/or (non)interventions.The conversation will be moderated by guest curators of the programme Dmytro Chepurnyi and Oleksandra Pogrebnyak. Live streaming will take place on the IZOLYATSIA facebook page. You can join the broadcast via the link.
Beginning at 20:00, Wednesday, July 8.
Biorhythm curators:
Vlad Che (ϙue)

Hlib Koshukov

Nika Varlamova
Art Wednesday is an IZOLYATSIA's project that gives space for presentation and discussion for artists and representatives of the creative sector in Ukraine. This is a long-term public programme that existed for the fifth year in a row. Since June 2016, over 170 public events, exhibitions, presentations, discussions, artist talks and performances have taken place during the existence of the project. The new format of the Art Wednesday provides special programmes that will contribute to the institutional directions of IZOLYATSIA. The Art Wednesday attempts to create an atmosphere of interaction and collaboration, disseminate knowledge about artistic, research and curatorial practices, as well as help find like-minded people and get feedback.
Photo: Polina Petrenko
Published:
24 June 2020, 22:25