Art-Wednesday: Yulia Makliuk Climate art labs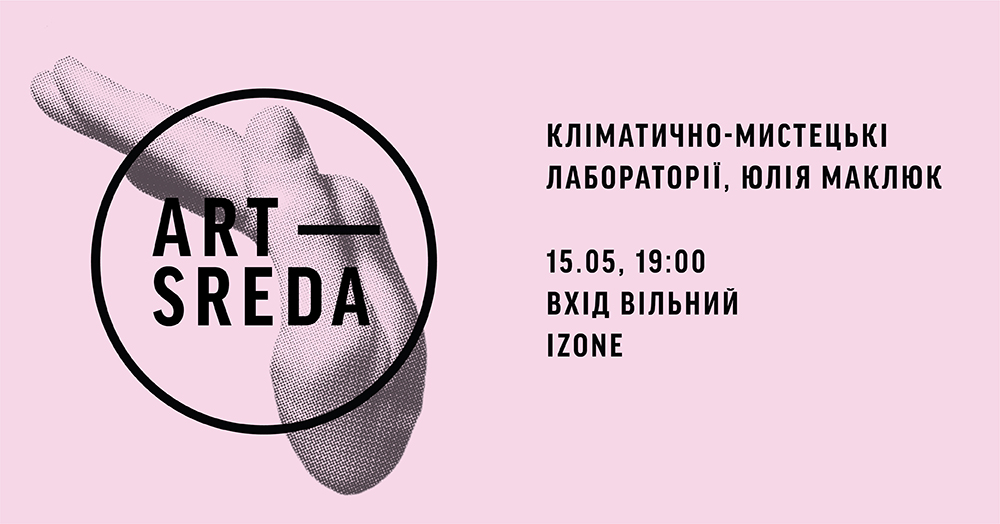 On May 15, as a part of Art-Wednesday project, activist and artist Yulia Makluk will hold an Artist talk titled Climate art labs, which will discuss the experimental interaction of artists, activists and scientists on the topic of climatic changes in Ukraine.
Climate art labs existed in a form of the 8-day residence in Slavske (Lviv Oblast), which results the creation of 7 scientific and activist art tandems. These tandems are now working on the disclosure of the climatic change phenomenon in Ukraine. These works can be seen in May and June at exhibitions in Chernivtsi, Poltava and Kiev.
Yuliya Makliuk — environmentalist, facilitator and craftworker. Graduated NaUKMA in the field of Ecological and Environmental Protection (2011) and University of Sussex, UK, specializing in Participation, Power and Social Change (2013). Yulia is one of the founders of the youth movement against climate change in Ukraine, a member of the UN's international climate negotiations. She is an author and a trainer on the prevention of activist burnout in her own project Activism inside. Also Yulia is the owner of the Craft Plant Ceramic Studio Here and Now and is a co-facilitator of the Climate art labs.
In 2017, after working in an international environmental organization, Yulia opened a pottery, where she experiments with the development of author's ceramics, that is environmentally friendly both in the way of production and the message. This approach is called craftivism. Using the Life Cycle Assessment method and the circular economy concept, it seeks to create crockery that helps people reduce their eco-trace. In summer 2019, Julia will work on a new series of environmental ceramics in Ljubljana, Slovenia, under the Erasmus for Young Entrepreneurs grant.
---
Starts at 7:00 PM.
Entry is free.
Address: IZONE, Naberezhno-Luhova Street 8, 4th floor.
---
Art-Wednesday is a project of The Foundation IZOLYATSIA, which seeks to create for the creative people the most relaxed atmosphere of communication. The format of the event is determined by the participants themselves: it may be a presentation, an exhibition, a film show, a performance, a lecture and / or a discussion. Art Wednesday is created in order to provide space for creative people to present various artistic practices, as well as provide an opportunity to share information about current research, ideas and events.
Published:
10 May 2019, 14:15