Art Wednesday: Land Art in Ukraine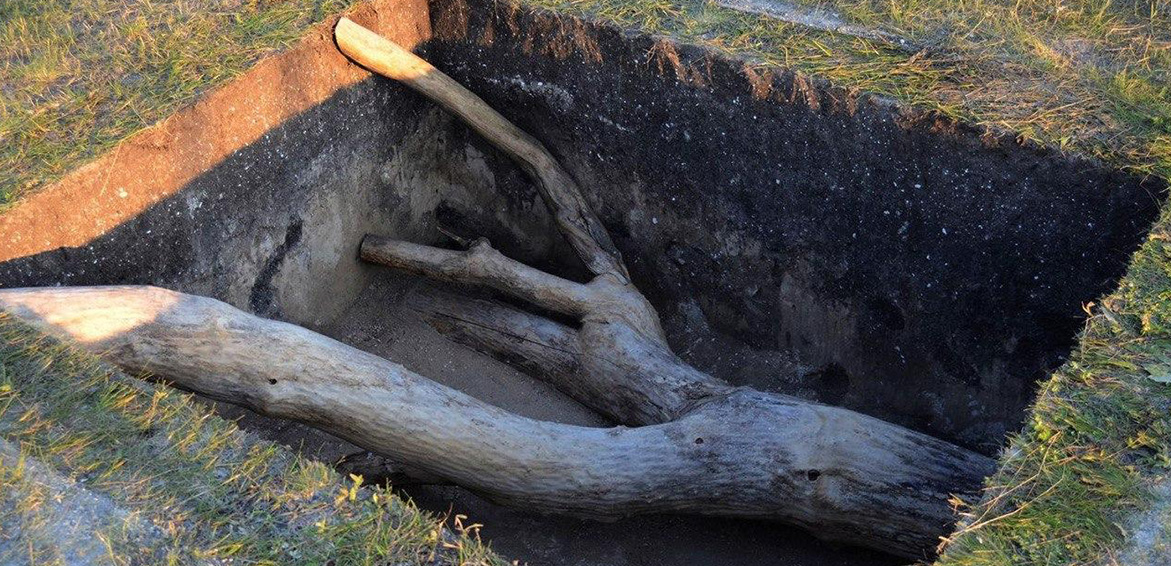 On May 20, as part of the Art Wednesday project, we will talk about land art in Ukraine with the artists and curators of the Mohrytsia.
Mohrytsia is a land art symposium on the chalk plateau, which has been taking place since 1997 near the Mogritsa village, Sumy region. The Mohrytsia is held every year in June-July during the longest sunny days, the artists' works are usually performed in collaboration with the local environment.
In May 2020, the IZOLYATSIA continues a series of online events that explore the human impact on the environment and became a result of the rethinking the long-term Art Wednesday project in the form of a special programmes that will contribute on Grounding as general institutional concept in 2020-2023. The thematic focus of events in May, June and July will be the Down to the Earth, bringing together curators, artists and researchers working at the intersection of contemporary art, industrial aesthetics and environmental activism, revealing a number of practices with a transformational effect.
Artists Vitaliy Kokhan and Yegor Antsigin and curator Natalya Matsenko will talk about the experience of collective interaction of artists with the environment through land art practices, site-specific installations and participatory art. The conversation will be moderated by guest curators of the programme Dmytro Chepurnyi and Olexandra Pogrebnyak. Live streaming will take place on the IZOLYATSIA facebook page. You can join the broadcast via the link.
Beginning at 20:00, Wednesday, May 20.
The participants:
Vitaly Kokhan, artist;

Egor Antsigin, artist;

Natalya Matsenko, art historian and curator;
Art Wednesday is an IZOLYATSIA's project that gives space of presentation and discussion for artists and representatives of the creative sector in Ukraine. This is a long-term public programme existed for the fifth year in a row. Since June 2016, over 170 public events, exhibitions, presentations, discussions, artist talks and performances have taken place during the existence of the project. The new format of the Art Wednesday provides special programmes that will contribute on the institutional directions of IZOLYATSIA. The art of Art Wednesday attempt to create an atmosphere of interaction and collaboration, disseminate knowledge about artistic, research and curatorial practices, as well as help find like-minded people and get feedback.
Photo: Egor Antsygin, (Mo)ving, 2017.
Published:
19 May 2020, 22:14