Art Wednesday: Serhii Kondratiuk The Invisible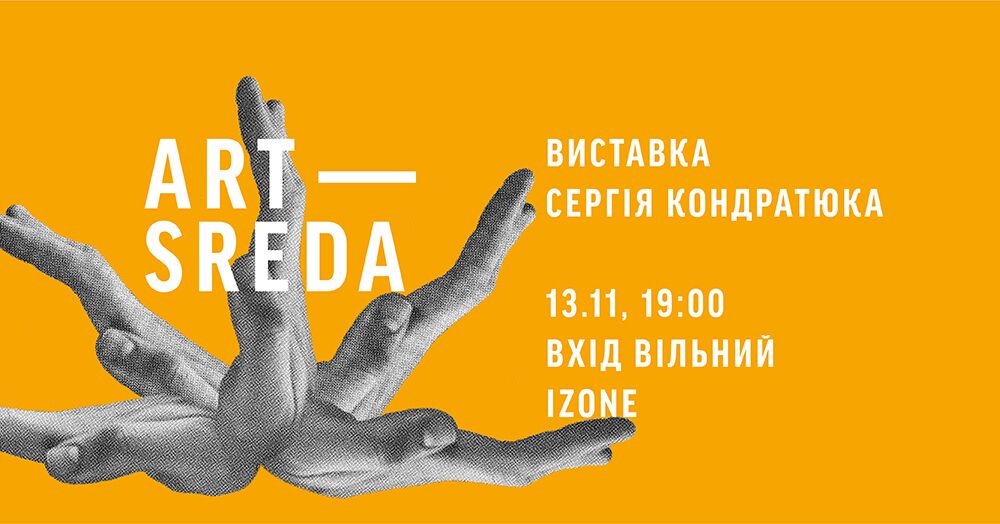 On November 13, as part of the Art Wednesday project, artist Serhii Kondratyuk will open his exhibition at the 4th floor of IZONE Creative Community.
After graduating from the Kharkiv Academy of Design and Arts, Serhii moved to Kiev and began concentrating his artistic practice around the topic of urban studies. By observing unnoticeable buildings that are not visible due of their condition, style or location on city streets, the artist tries to fix them in the modern chronotope. In his paintings, Serhii pays special attention to the architecture of the Soviet period, which we inherited after the collapse of the Soviet Union.
Serhii Kondratyuk is a young Kharkiv-born artist, currently living in Kyiv. From 2005 to 2008 he studied at Kharkiv Art College. In 2010 he entered the Kharkov Academy of Design and Arts at the department of easel painting, after graduation in 2016 he got a specialist degree.
---
Starts at 7:00 PM.
Free entry.
Address: IZONE, 8 Naberezhno-Lugova, 4th floor, studio 2
---
Art Wednesday is a project of IZOLYATSIA. Platform for Cultural Initiatives, which create the most relaxed atmosphere of communication for creative people. The format of the event is determined by the participants themselves: it may be a presentation, an exhibition, a film show, a performance, a lecture and / or a discussion. Art Wednesday is created in order to provide space for creative people to present various artistic practices, as well as provide an opportunity to share information about current research, ideas and events.
Published:
5 November 2019, 22:13