Art-Sereda: The second wave of i-Portunus 2021-2022 mobility grants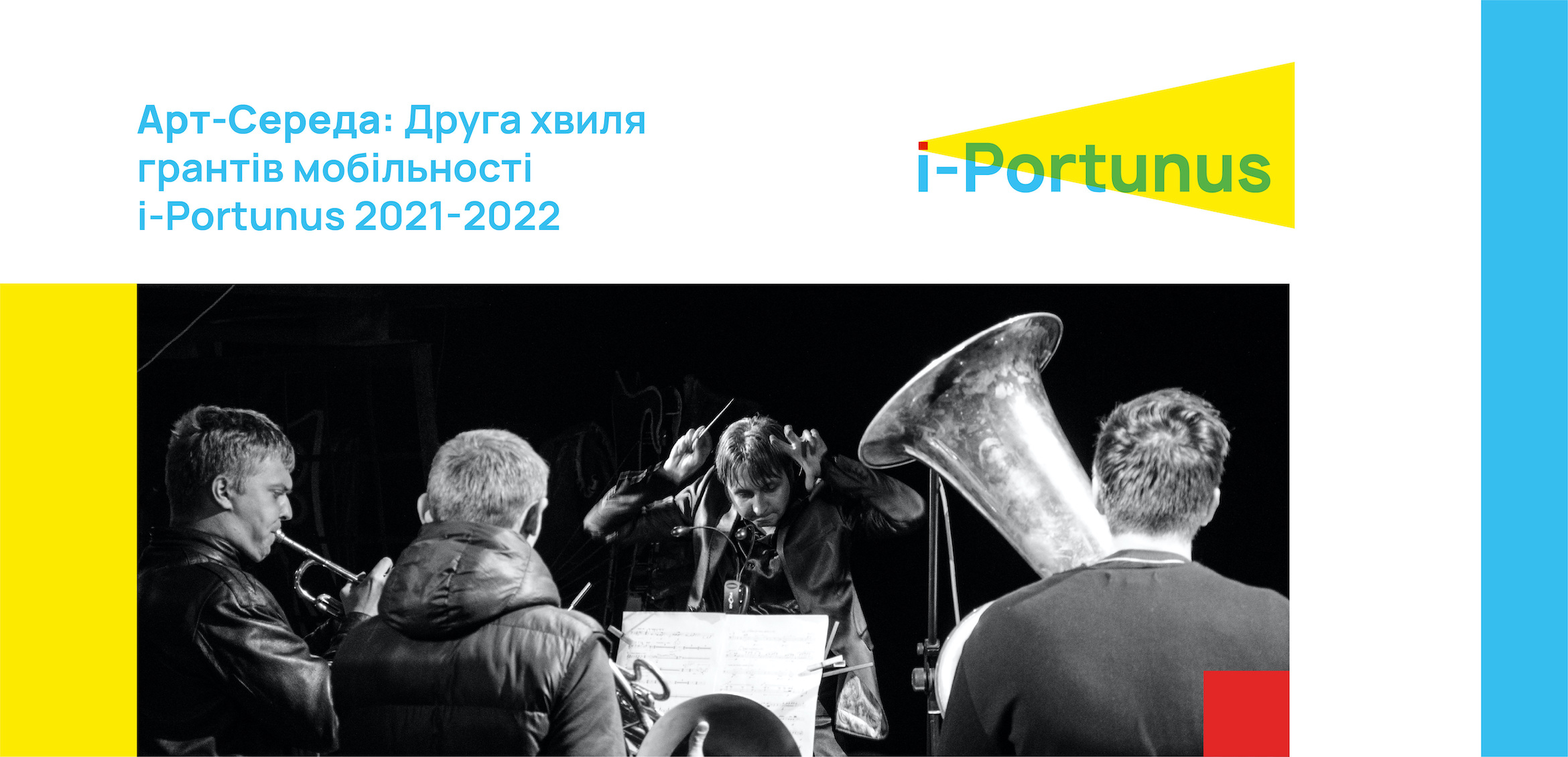 On Wednesday, December 23, IZOLYATSIA's director Oksana Sarzhevska-Kravchenko will present a second phase of i-Portunus mobility program for artist and cultural professionals and will speak how to receive a mobility grant.
i-Portunus, the EU's valued mobility scheme for culture, is continuing to test different approaches to supporting short-term mobility of artists and cultural professionals. These mobilities must have a specific and well-defined objective, such as: developing international collaborations, engaging in production-oriented residencies or in professional developments, presenting works in another country or developing projects with local communities in the destination country. Last year 337 applications were supported for a total amount of 620.933 € including disability support.
Second phase will support applicants who work in sectors of music, literary translators, architecture and cultural heritage.
A second pilot project was selected and co-funded by the Creative Europe Programme of the European Union. It is implemented by a consortium, headed by Goethe-Institut together with Institut français and IZOLYATSIA. This second pilot phase will run from end of 2020 to end of 2021.
Oksana Sarzhevska-Kravchenko — since 2010, has been working with nonprofit nongovernmental foundation IZOLYATSIA on different cultural and social projects and since 2016 - leading IZOLYATSIA as director. For the past 13 years, she has been involved in business which enhanced her expertise in organisational management, fundraising and financial reporting. Since 2018, she has been actively consulting NGOs on administration-related issues and developing a project that advocates citizens and activists towards developers and local authorities. Currently Oksana is a team-member of partner's project i-Portunus.
Presentation will take place online in Ukrainian language on IZOLYATSIA's facebook page.
Live stream starts at: 20:00.
Published:
16 December 2020, 12:38