Art-Wednesday: Nadiya Antonets Plant pictures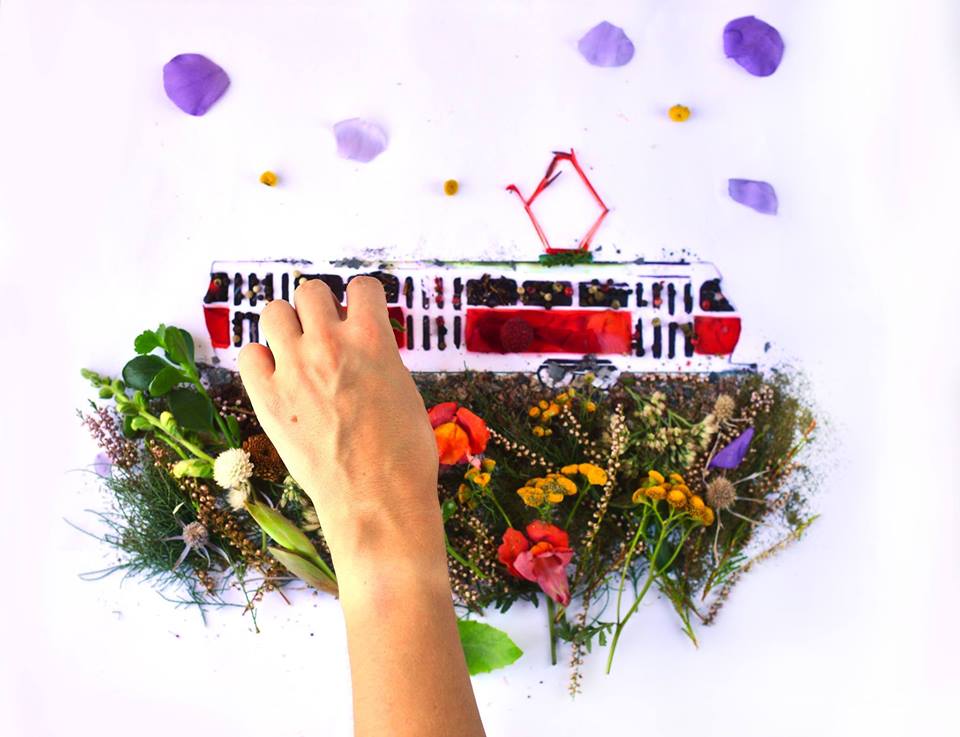 April 10 in the spring blossom Nadia Antonets, an illustrator and art curator, will participate in Art-Wednesday program. She will show her famous project Plant pictures (Рослинні аватарки) which started in 2015 and continues up to this day.
This is a series of portraits of friends that are made using the assemblage technique, it actually told the world about me as an artist. The exhibition will feature almost the entire series, about 80 portraits, so you can track how the project has been transformed. For me this is a kind of retrospective, I decided to print the works in a specific way, so then I can cut the large split-screen prints and make them into a catalog of a series in one copy.
Nadia Antonets - is an illustrator and art curator from Kiev. Graduated the Dnepropetrovsk State Art and Theater College on the Faculty of Painting and National Technical University of Ukraine studying Publishing and Printing Faculty. Collaborated with publishers ТаТи Шо, Видавництво, КСД. As art director of Mystetsky Barbakan she was the organizer of many presentations, lectures, concerts and about 40 exhibitions. Nadia is a curator of the project Graphics of the Ukrainian language (Графіка української мови). She participated in joint illustration projects and personal exhibitions. Works with such techniques as assemblage, collage, easel graphics, paper plasticity. The most famous authoring projects are Plant pictures, Tatooine, #Pinktober.
---
Starts at 7:00 PM.
Entry is free.
Address IZONE: Naberezhno-Lugovo, 8, 4th floor.
---
Art-Wednesday is a project of The Foundation IZOLYATSIA, which seeks to create for the creative people the most relaxed atmosphere of communication. The format of the event is determined by the participants themselves: it may be a presentation, an exhibition, a film show, a performance, a lecture and / or a discussion. Art Wednesday is created in order to provide space for creative people to present various artistic practices, as well as provide an opportunity to share information about current research, ideas and events.
Published:
2 May 2019, 18:16