Art Wednesday: Climate Art Labs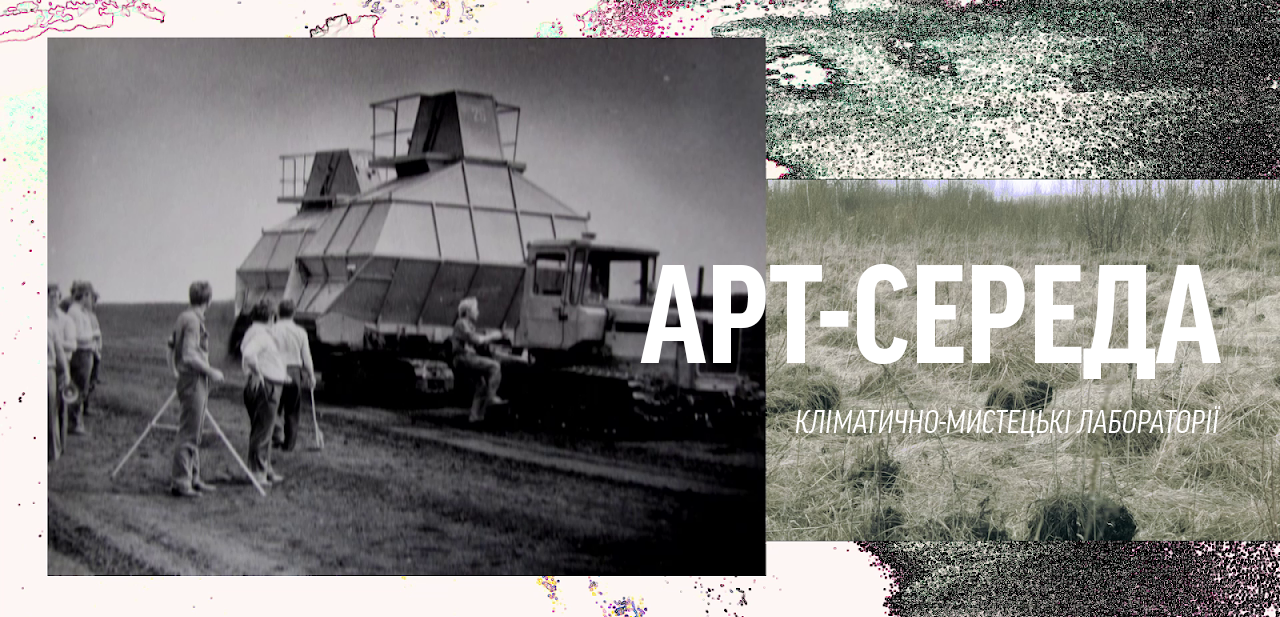 On May 27, as part of the Art Wednesday project, we will talk about the potential cooperations between environmental sciences and contemporary arts with artists, curators and scientists of the Climate Art Laboratory project.
Climate Art Labs are an interdisciplinary collaboration of artists and scientists, combining art practices with climate science and activism in Ukraine. The experimental laboratory brought together 16 participants who worked at the intersection of various disciplines and practices combining art and climate change. The project was organized in partnership with the non-governmental organizations Ekoltava and ITTA and supported by Culture Bridges Programme.
In May 2020, the IZOLYATSIA continues a series of online events that explored the human impact on the environment and became a result of rethinking the long-term Art Wednesday project in the form of a special programmes that will contribute on Grounding as general institutional concept in 2020-2023. The thematic focus of events in May, June and July will be the Down to the Earth, bringing together curators, artists and researchers working at the intersection of contemporary art, industrial aesthetics and environmental activism, revealing a number of practices with a transformational effect.
The organizer and researcher Iryna Zamurueva, artists Elias Pervulesko, Maxim Khodak, Sasha Dolgiy and facilitator Olga Boyko will share their experience of cooperation between scientists and artists. Is an effective collaboration between science and art possible? Is it worth "reporting" on the issues through art or abandoning "footprint" in favor for the environment?
The conversation will be moderated by guest curators of the programme Dmytro Chepurnyi and Olexandra Pogrebnyak. Live streaming will take place on the IZOLYATSIA facebook page. You can join the broadcast via the link.
Beginning at 20:00, Wednesday, May 27.
The participants:
Irina Zamurueva, curator of the labs, cultural geographer;

Olga Boyko, facilitator;

Elias Parvulesco, artist, director;

Maxim Khodak, artist;

Sasha Dolgiy, artist, curator.
Art Wednesday is an IZOLYATSIA's project that gives space of presentation and discussion for artists and representatives of the creative sector in Ukraine. This is a long-term public programme that existed for the fifth year in a row. Since June 2016, over 170 public events, exhibitions, presentations, discussions, artist talks and performances have taken place during the existence of the project. The new format of the Art Wednesday provides special programmes that will contribute to the institutional directions of IZOLYATSIA. The Art Wednesday attempts to create an atmosphere of interaction and collaboration, disseminate knowledge about artistic, research and curatorial practices, as well as help find like-minded people and get feedback.
Published:
27 May 2020, 19:32