Art Wednesday: Dmytro Kupriyan When the war is over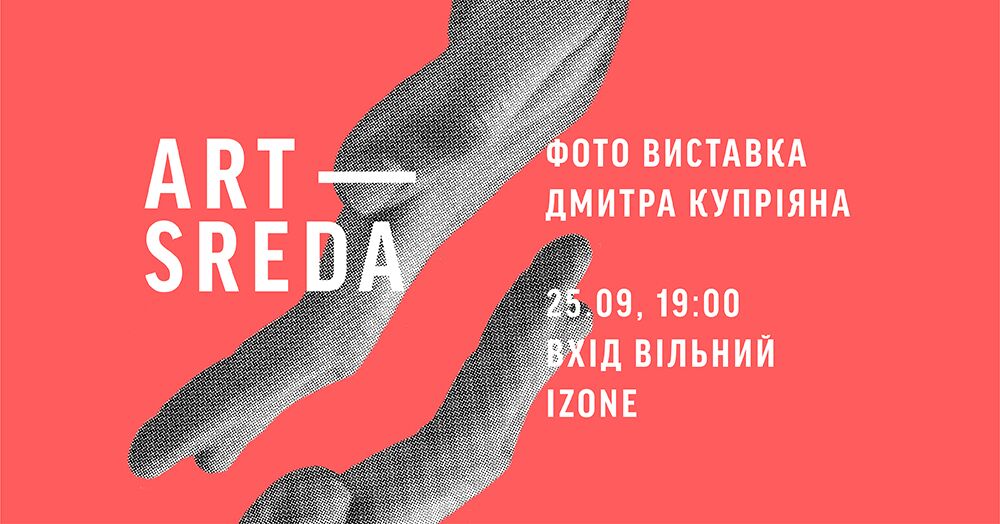 September 25, at 19:00, Dmytro Kupriyan will have an opening of his photo exhibition When the war is over within the Art-Wednesday project.
The war in Ukraine has been going on for the six years. When the war is over is a redefining project about what will happen after the war will be over, that aims to see and outline the goals and challenges that lie ahead. According to Dmytro, first of all it will refer overcoming the division of Ukrainian society, which has been forced to find itself on different sides of the conflict line. Establishing a dialogue between divisions and reducing the degree of aggression, which is already too high.
How and with what will we come to the end of the war? What will society and each of us be? Will there be any reconciliation, repentance, forgiveness? How overall can it be established that the war is over? Should it be "May 9th" or is it a turning point or a decisive moment after which we can say that the war was there and now it is not?
The photos of the project show the buildings of the frontal zone as well as buildings of the fighting territories in Donbass that were destroyed by shelling.
Dmytro Kupriyan was born in Kyiv in 1982. He worked as a correspondent for news agencies and then began working on the topic of torture while filming a project about the Ukrainian police violence and its consequences (project Tortured). While developing the topic, he made a number of projects about the war in Ukraine (Fragments of War, Banality of Aggression and When the War is Over), and later made a short video. In 2015, Dmytro was drafted from the reserve for military service, during which he continued to shoot. Dmytro is also interested in Ukrainian historical navigation and ships the Dnipro river and Black Sea on the Spas boat, which was built in 2007 by a group of enthusiasts.
Dmytro's exhibition will last until 8.10.
---
Starts at 7:00 PM.
Free entry.
Address: IZONE, 8 Naberezhno-Lugova, 4th floor.
---
Art Wednesday is a project of IZOLYATSIA, which create the most relaxed atmosphere of communication for creative people. The format of the event is determined by the participants themselves: it may be a presentation, an exhibition, a film show, a performance, a lecture and / or a discussion. Art Wednesday is created in order to provide space for creative people to present various artistic practices, as well as provide an opportunity to share information about current research, ideas and events.
Published:
18 September 2019, 18:21