Art-Wednesday: Svitlana Oleksiuk Spatial interventions: how modern dance changes our perception of the city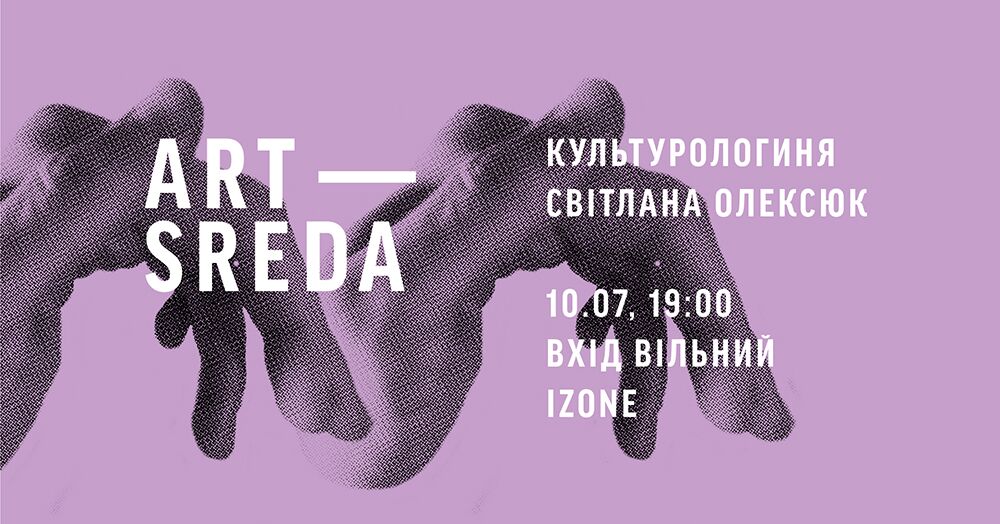 July 10, culturologist Svetlana Oleksyuk will hold a lecture on contemporary dance and performing arts within Art-Wednesday project.
The lecture will refer to the topic of redefining politically marked places in Kyiv. It will highlight ways of interacting with the viewer in public space, show the possibilities of merging city's historical centers with its new parts and explain the role of the route for our perception. Modern dance and performance is an effective tool for these processes: unusual, unpredictable movement of people in the urban space enlivens the usual ways to move in it. The material for the lecture is an analysis of three public space performances: Egle Budvidite's Choreography for the Running Male (2016, Kyiv), Cross Section of the Public Movement group (2014, Kyiv), City Dance Köln (2016, Cologne). The lecture will interest everyone who likes creativity in everyday life, enjoys movement and likes big cities.
Svetlana Oleksyuk - in 2010 she graduated the Department of Cultural Studies of Kyiv-Mohyla Academy. While studying, she was simultaneously engaged in classical dance at the Kyianochka dance school and was part of the Theater in the room studio. While writing her dissertation at the Institute of Philosophy of NAS of Ukraine on aesthetics, she felt the need to learn how to explore contemporary performing arts. In a few years, she went to Cologne (Germany) to study the Science of Dance (2016-2018). Svetlana's thesis was devoted to the analysis of performances in public spaces.
---
Starts at 7:00 PM
Entry is free
Address: IZONE, 8 Naberezhno-Lugova, 4th floor, studio 2
---
Art-Wednesday is a project of IZOLYATSIA, which create the most relaxed atmosphere of communication for creative people. The format of the event is determined by the participants themselves: it may be a presentation, an exhibition, a film show, a performance, a lecture and / or a discussion. Art-Wednesday is created in order to provide space for creative people to present various artistic practices, as well as provide an opportunity to share information about current research, ideas and events.
Published:
8 July 2019, 16:28