Art-Wednesday: Tatiana Korneeva From A to B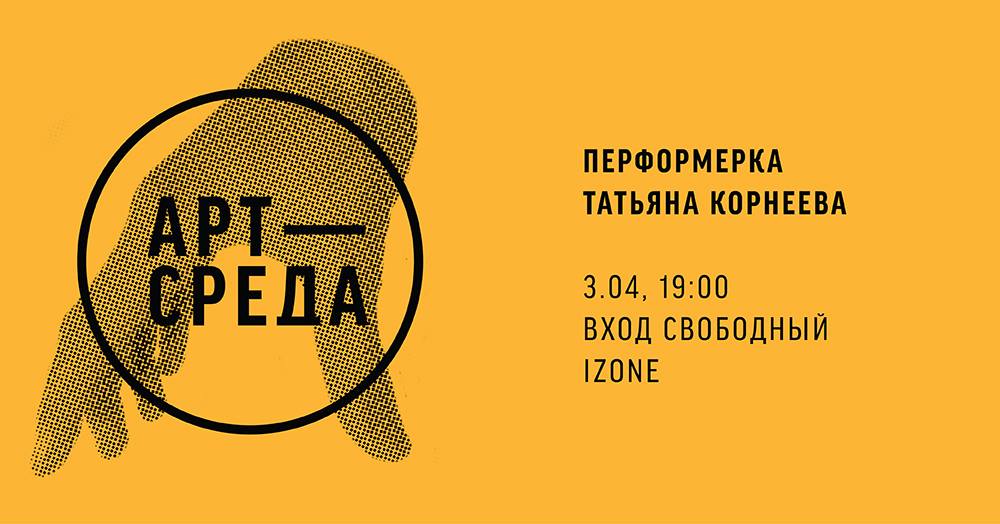 April 3 the Art-Wednesday will be created by artist, performer and illustrator Tetyana Korneeva. Tatiana will show the performance From A to B, in which she offers to reflect on the theme of lost time. Tatyana will also talk about her own art projects in a format of Artist Talk.
Tetiana Kornieieva works in various forms of art including performance, installation, painting. She is a co-founder of Live Art Lab – a workshop of performative practices in the public space and the performer of the PostPlay theater. Also Tatiana is a participant of performances festival Days of art performance in Lviv, Carbonarium (Kiev), Riga performance festival Tarptelpa (Riga, Latvia).
---
Starts at 7:00 PM.
Entry is free.
Address IZONE: Naberezhno-Lugovo, 8, 4th floor.
---
Art-Wednesday is a project of The Foundation IZOLYATSIA, which seeks to create for the creative people the most relaxed atmosphere of communication. The format of the event is determined by the participants themselves: it may be a presentation, an exhibition, a film show, a performance, a lecture and / or a discussion. Art Wednesday is created in order to provide space for creative people to present various artistic practices, as well as provide an opportunity to share information about current research, ideas and events.
Published:
3 May 2019, 10:10