Art Wednesday: Large carpets painting with Svitlana Grib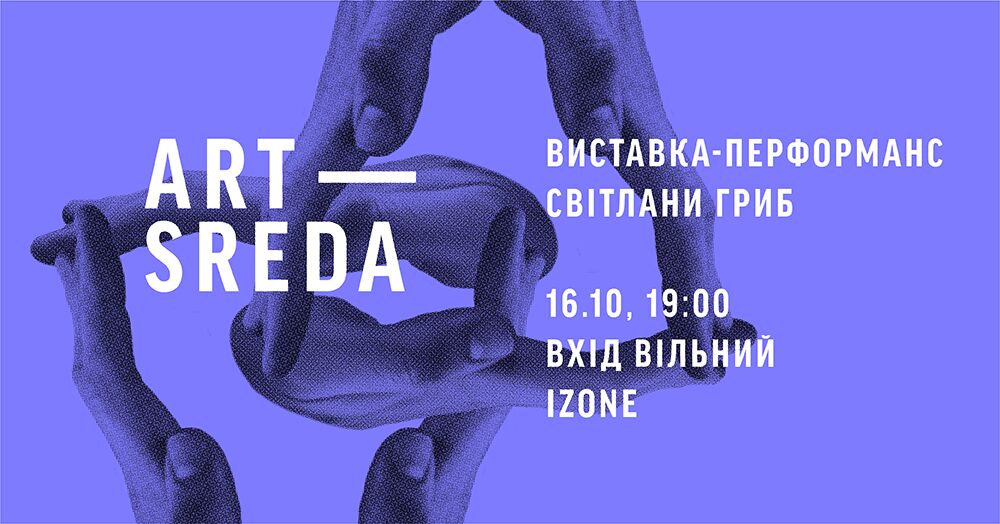 October 16, within the Art Wednesday project, an ukrainian artist Svetlana Grib will hold an interactive performance which will last for several days. During the performance, with assistans of the event participants the artist will create a 20-meter floral ornament on a roll of wallpaper of the USSR period.
A few words from the author about the project:
Unlike art schools, where people are taught to draw "in a correct way", I am impressed and inspired by the "wrong drawing" or "children's drawing". The intuition that drives a person's hand does not always give straight or logical lines. As a researcher, I like to see what lines and colors can be born in a person who does not possess any professional skills. These lines are the starting point where I find a new ideal of drawing. I study the results of the work and see a certain imprint of anyone who joins such a collective drawing. Then I process and finish the drawing to point out all the "highlights" created by the participants.
In addition to the drawing Sergey Spizhevoy and Anatoliy Khoroshilov will play music collaborations using analog Pocket Operator synthesizers at the opening of the event. This set will be a metaphor for "children's games" that everyone is invited to join.
Svitlana Grib is a Ukrainian artist, illustrator and founder of the workshop-laboratory of applied upcycling Lisova 3, where she collaborates with Sergey Spizhov and creates objects of contemporary art and design by means of upcycling and collage. Upcycling is the environmental rule of the future, it allows you to rethink, rewrite the essence of an object without destroying it. Also, upcycling helps to reduce the amount of waste on Earth and conserve the planet's resources by reducing the production of pre-existing items. Now artists are working with objects from the Soviet past, decommuning and transforming them into human-centered and nature-related experiences.
---
Starts at 7:00 PM.
Free entry.
Address: IZONE, 8 Naberezhno-Lugova, 4th floor.
---
Art Wednesday is a project of IZOLYATSIA, which create the most relaxed atmosphere of communication for creative people. The format of the event is determined by the participants themselves: it may be a presentation, an exhibition, a film show, a performance, a lecture and / or a discussion. Art Wednesday is created in order to provide space for creative people to present various artistic practices, as well as provide an opportunity to share information about current research, ideas and events.
Published:
16 October 2019, 12:28