Art Wednesday: Photographer Ivan Chernichkin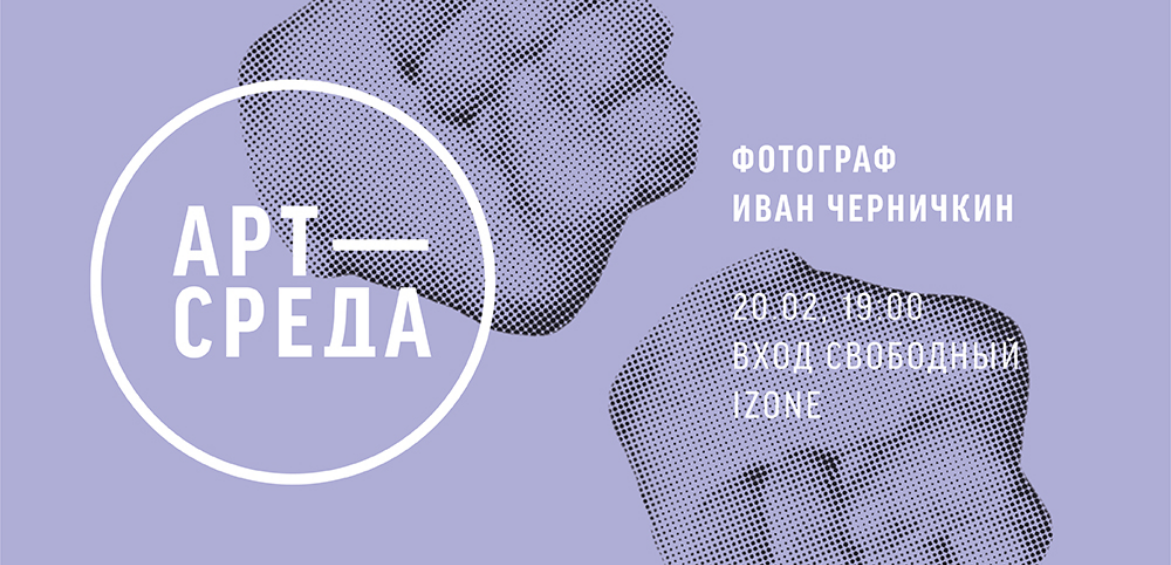 February 20, as part of the Art Wednesday project, photographer Ivan Chernichkin will show his new photo-project Infinita Tristeza.
In her work, Illness as Metaphor, Susan Sontag writes:
"Illness is the night-side of life, a more difficult citizenship. Everyone who is born holds dual citizenship, in the kingdom of the well and in the kingdom of the sick. Although we all prefer to use only the good passport, sooner or later each of us is obliged, at least for a spell, to identify ourselves as citizens of that other place."
Susan Sontag. Illness as Metaphor; Farrar, Straus and Giroux, New York. 1978.
According to Ivan Chernichkin:
"I'm watching people for a significant part of my life. In each case, I'm trying to study them, trying to understand their choices, tastes and aspirations. Someone's story causes my empathy; someone's doesn't. It is hard not to sympathise with the 19-year-old prostitute going out for her first working night, or with the 13-year-old homeless boy who was thrown into a fire on a dispute. The only one, who never come in sight of my observation, is myself.
At one point, the world shrank around me and turned into a maze. It was filled with fears. That wasn't an inherent fear of own death or the loss of someone close and loved ones. But that was a fear of being yourself and of living. The emptiness was ringing. Things, actions, desires, feelings — everything had lost its meaning. Disappeared. The self-destructing cravings grew louder in endless hours, minutes, seconds. The labyrinth grew, the corridors became longer, and the rooms differed from each other only by the pattern of the wallpaper.
«Infinita Tristeza» is an attempt to understand your depressions, fears and experiences. A chimeric illusion of how to get out of a maze or just an attempt to visualise it. "
Ivan Chernichkin is a photo-artist, documentary. In 2004, while studying at the Kiev Institute of Culture and Arts at the Department of artistic photography, Ivan was a participant of the Ukrainian-Polish master-class in documentary photography under the supervision of Alexander Glyadyelov. After his graduation in 2006, he became a member of the World Press Photo Joop Swart master-class. He collaborated with many Ukrainian and foreign media and non-profit organisations, including REUTERS, AFP, Anzenberger, The Frankfurter Allgemeine Zeitung, The New York Times, Telegraph, World Health organization, Vogue, Playboy, European Bank for Reconstruction and Development, Caritas and others.
In 2014, Ivan Chernichkin with his brother Konstantin and documentary filmmaker Anna Voitenko organised the PoleZoru alternative documentary platform. The main achievements of it were the curation of the Chornobyl 360 project, which was exhibited at the U.N. Headquarter in New York in 2016; supervising and organizing the exhibition My Army. See Through Heart; published book RAW. Story of Changes of Ukrainians and Army; holding exhibitions and a series of master classes related to the release of the book. Now, Ivan is engaged in managerial and curatorial activities simultaneously working on his projects.
---
February 20 (Wednesday); 7 PM
IZONE, the 4th floor
Naberezhno-Luhova, 8
Entry is free
The exhibition is available till February 26.
---
Art Wednesday is a project aimed at creating an informal setting for open dialogue. The participants choose the format of the event themselves: it can be a presentation, exhibition, film screening, performance, lecture, and/or discussion. Art Wednesday's goal is to provide the space for creative people to display their artistic practices. That is also an opportunity for them to share their current researches or ideas, to find like-minded audiences or to receive expert feedback.
Published:
17 February 2019, 22:03