BORSCHT IN ACTION: results of the gastronomic study by Gurtobus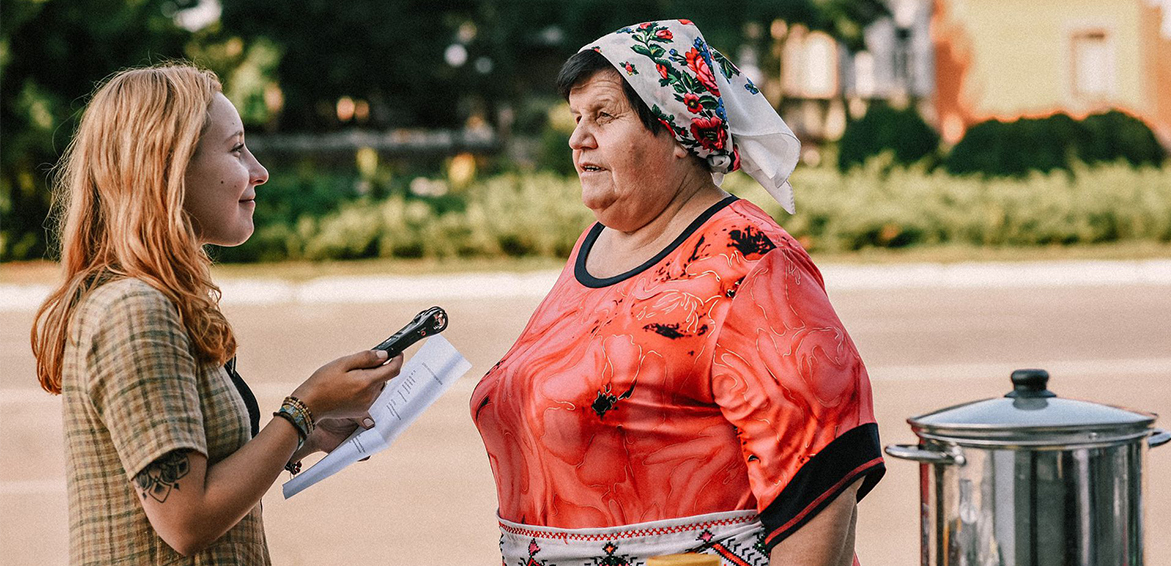 Last year, IZOLYATSIA foundation converted a shuttle bus into a mobile cultural hub, an action born out of a desire to fuel processes of cultural decentralization. During the travel season, Gurtobus held workshops with artists, public discussions, film screenings and exhibitions in 24 settlements and 13 regions of the country. One of the products of the project was a report on the gastronomic study conducted during the trips of Gurtobus.
Working on the idea of ​​a temporary public space inside of the bus and around it, we were aiming to make it interactive—to invite and empower our audience to make Gurtobus their own, adapt it to their personal experiences, and subsequently expand its relevance. That was exactly the motivation behind the idea to arrange an improvised field kitchen during the events, in which local chefs together with the team cook according to local recipes, share those recipes in an interview, and treat visitors.
Borscht as the dish to be cooked in this field kitchen was chosen not by chance — being one of the most important signifiers of Ukrainian culture, it doesn't have a unified recipe, and, even more than that, borscht recipes can, and do, deliberately contradict each other. It is the combination of versatility and variability of borscht that inspired us to conduct research based on the survey. We developed questionnaires that included questions not only about recipes, but also about sociological, cultural, gender and regional aspects of cooking and food consumption, which brought the study into the field of food anthropology. In total, we have collected 173 questionnaires in 14 settlements of the country, thus covering Ivano-Frankivsk, Ternopil, Chernihiv, Cherkasy, Kirovohrad, Zhytomyr, Chernihiv, Poltava and Kharkiv oblasts.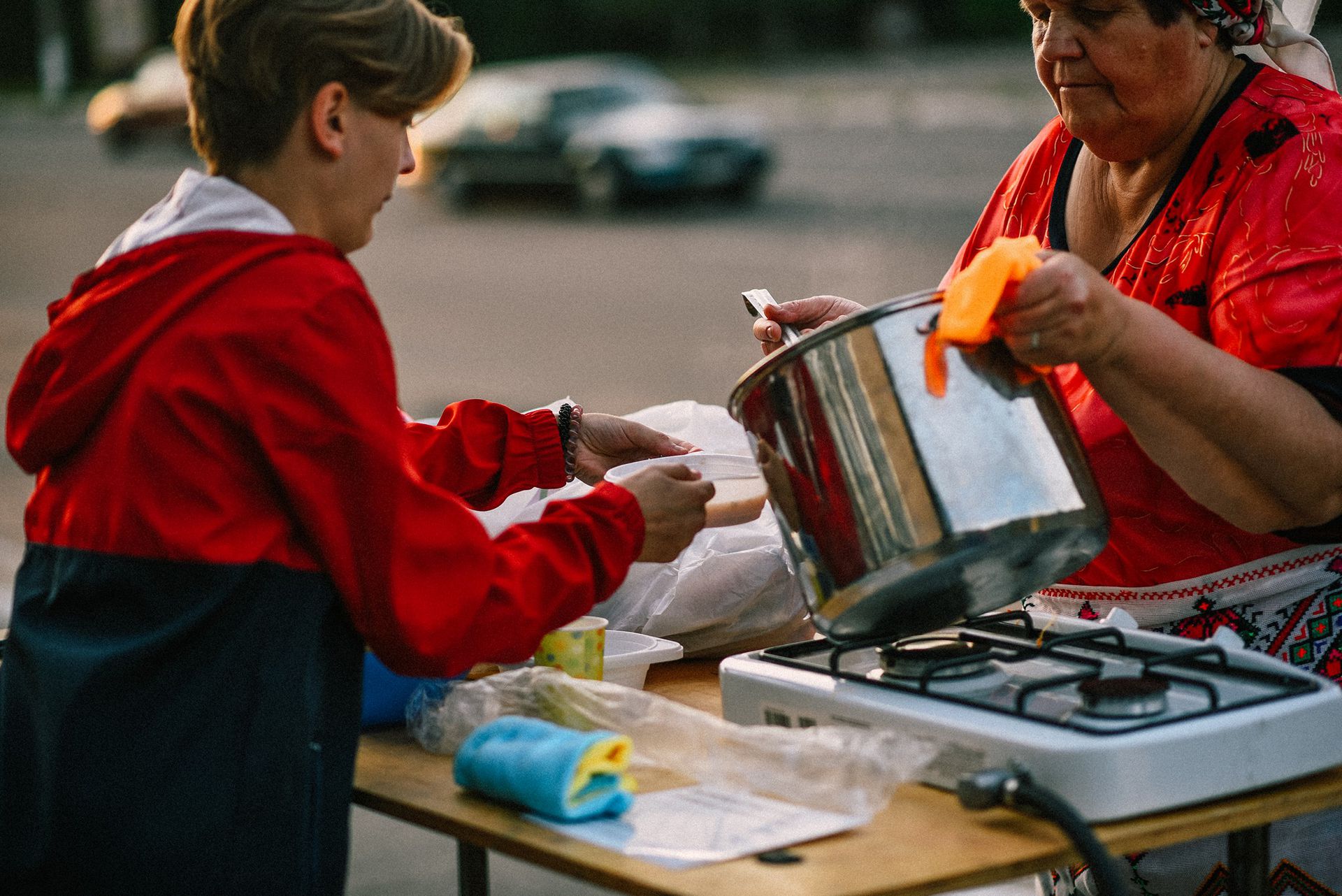 In the attached document you will be able to get acquainted with the results of gathered questionnaires and accompanying analysis. This report not only summarizes the data collected, but also gives feedback to visitors to Gurtobus, our local partners and cooks. The report can be seen as a kind of a map that inscribes the experience of participating in Gurtobus in a larger route, which later resulted in the study by a mobile cultural centre.
Our study does not claim academic status, but can come in handy for research in the field of regional studies, food anthropology, sociology, cultural studies etc.
In parallel, we continue to publish recipes of borscht cooked in Gurtobus' field kitchen. You can help our project by sharing your own recipe and stories about borscht in an online questionnaire.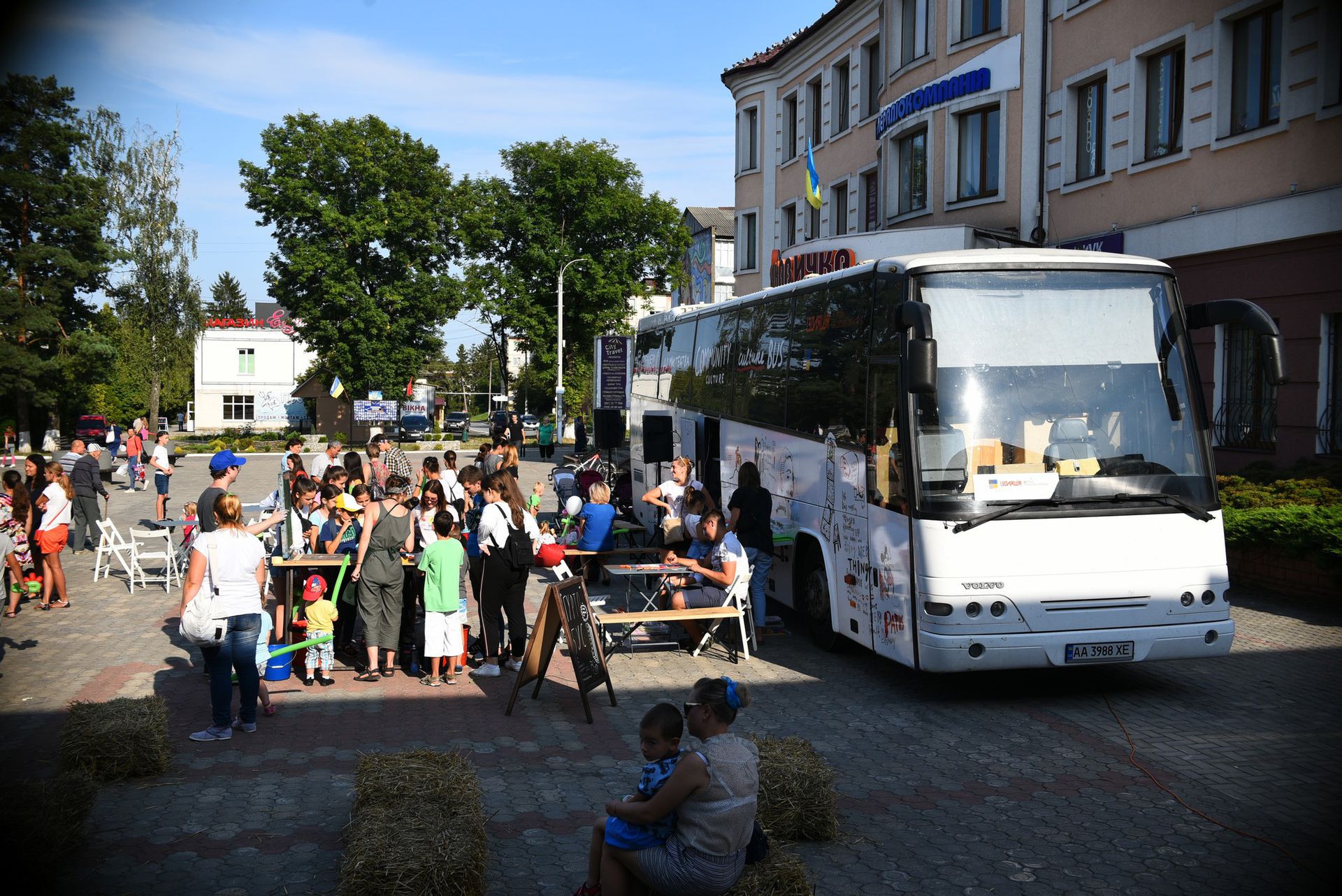 We'd like to thank our local partners for helping to organize Gurtobus events and everyone who participated in Borscht in Action project.
Study by Valeriia Dehtiarova, photo by Ruslan Synhaievskyi.
Published:
15 May 2020, 12:20