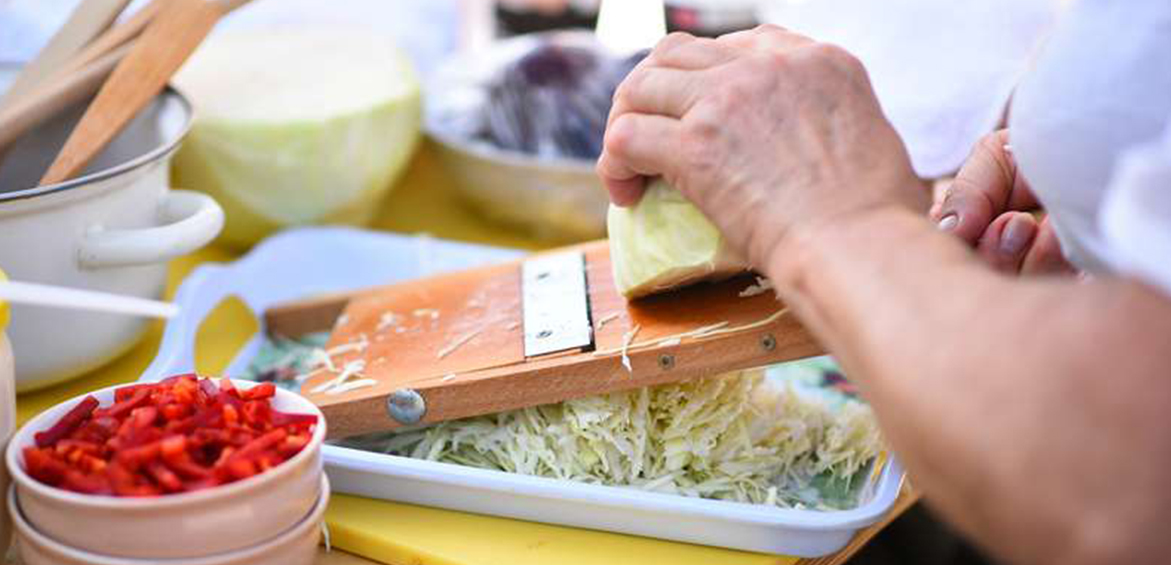 During the summer and fall of 2019, the team behind the Mobile Cultural Center Gurtobus, together with renowned local chefs, cooked and sampled borscht made by local recipes in twelve towns and villages around Ukraine. The Gurtobus team invited participants to have a meal and fill in questionnaires about local recipes and the culture of borscht. The Gurtobus Field Kitchen created a casual atmosphere, turning the project's temporary public space into something more than a place for standard workshops, film screenings and lectures—furthering a vision of culture as an inclusive, interdisciplinary field.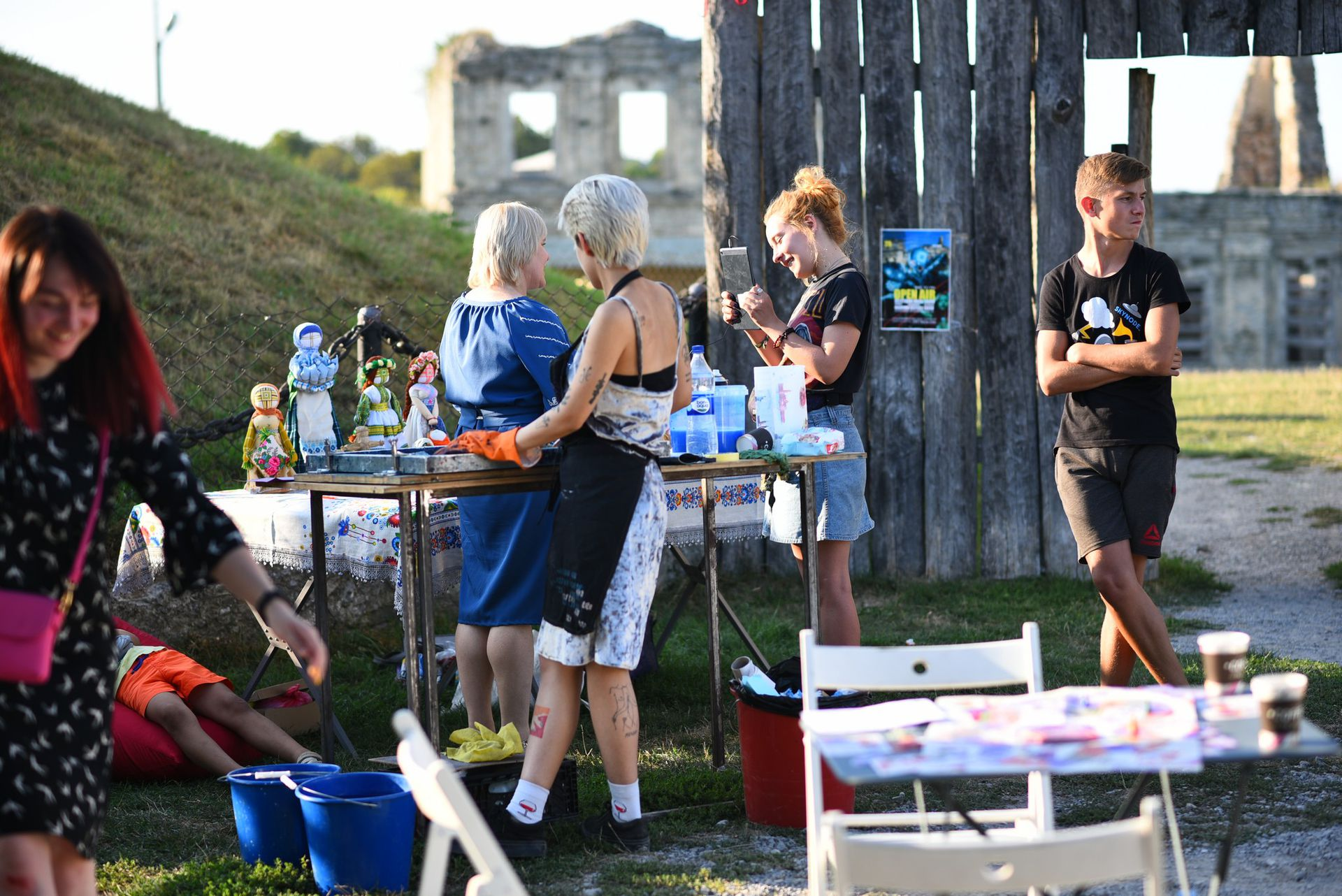 As part of Gurtobus' interactive gastronomic study, we are sharing a series of weekly borscht recipes from all over Ukraine! You can get acquainted with the results of the project here, and you can help by providing data for the next study cycle with our online borscht survey.
In the meantime, we invite you to take part in our #BorschInAction online challenge. Each week, we feature a new recipe from the chefs of the towns and villages we visited in 2019, and you can share your own family borscht recipe with photos and the #borschtinaction hashtag on Instagram or Facebook!
This week we present a recipe from Skala-Podilska, a village in Ternopil oblast, which Gurtobus visited in August of 2019.
Borscht with apples and garlic dressing from Skala-Podilska

(cooked by Stefyna Valentyna Hryhorivna)

The recipe is based on a five-liter pot of borscht.

Boil half a kilo of chopped pork ribs when the ribs are cooked, add 200 grams of pre-soaked beans and continue cooking for another 15 minutes.

In parallel, cut into cubes 5-6 medium-sized potatoes, chop 2-3 baked beets and half a small cabbage.

When the beans are almost ready, toss the potatoes. After the first boiling add beets, after the second - cabbage.

The next stage is borscht dressing. First you need to melt 100 grams of lard in a pan (frying pan), cracklings - remove. Add finely chopped onion. When it is transparent, mix it with grated carrots. After the carrots are stewed, pour half a liter of tomato and 200 grams of sour cream. Stew everything together for a few more minutes. Add the dressing to the borscht and an apple cut in the half.

For garlic dressing you need to grind a plate of lard with 2 cloves of garlic in a mortar. Add it together with the greens when the borsch starts to boil again. After 2 minutes, turn off.

After half an hour, remove the apple from the borscht.
Thanks again to our local partner NGO Фортеця добродійності for their help in organizing the Gurtobus events and especially to chef Valentyna Hryhorivna!
Published:
16 May 2020, 22:46