BORSCHT IN ACTION: RESULTS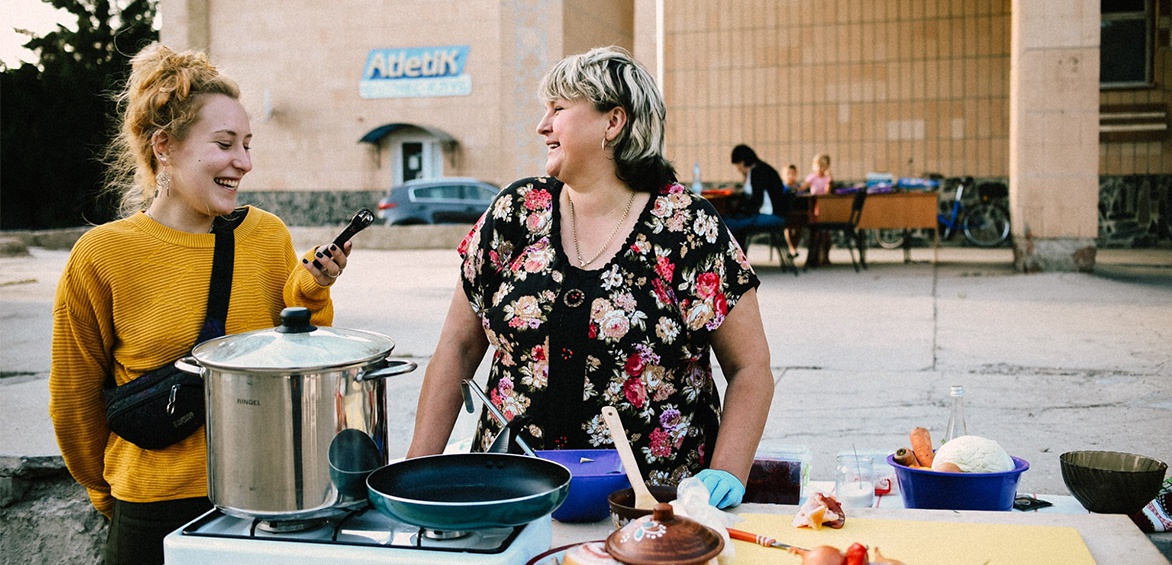 Last week, the mobile cultural centre Gurtobus made the final publication of its Borscht In Action challenge. Each week we published recipes shared by cooks from towns and villages that Gurtobus visited during its first season on the road.
We invite you to check the recently published article Borsch in Action: A Global Study of What Our Main Dish Should And Can Be to learn more about the gastronomic study conducted in our field kitchen and discover new recipes: green borscht from Podvolochisk, borscht from Nova Praga, and Pryluki borscht in a bread plate.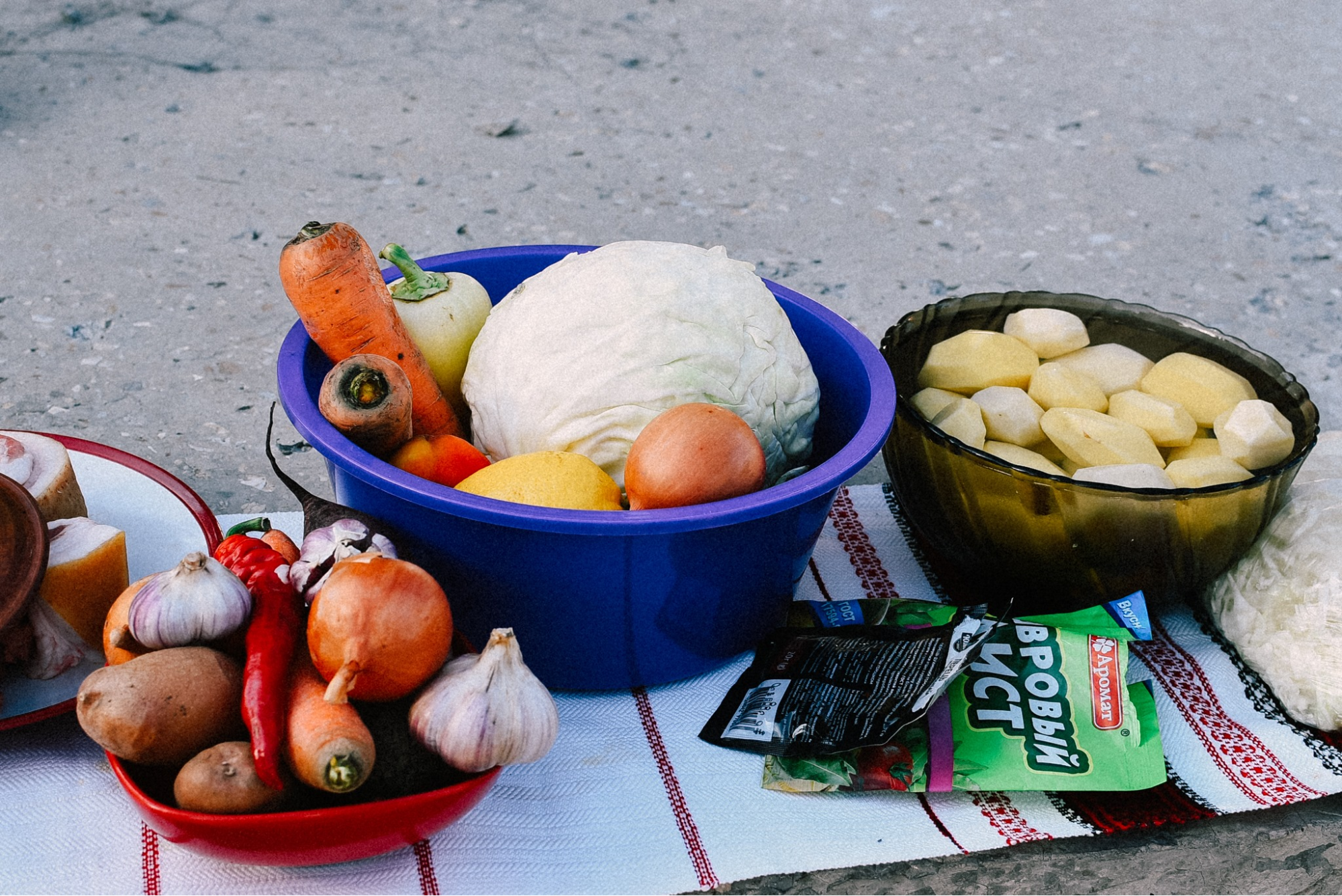 The intrinsic ingredients of Borscht in Action's success were a commitment to co-creation, participants' willingness to interact and share their experience and personal memories, and a mutual desire to embrace the nuances of a collective tradition. The result of the interactive project was the report (en, ua) that summarizes the collected data (surveys from 14 visited towns and villages) and inscribes the experience of participating in Borscht in Action and Gurtobus in a larger route of the project.
You can help the project and add your own insights by filling out our borscht survey and we will add your answers to the next round of the study!
Now we are returning to the usual mode of work and getting ready for the next season of Gurtobus travels!
Once again we would like to thank our local partners, cooks and everyone who shared their recipes and stories with us.
Photo — Gurtobus event in Mena, Chernihiv oblast.
Photo by Ruslan Sinhaievskyi.
Published:
22 May 2020, 19:19