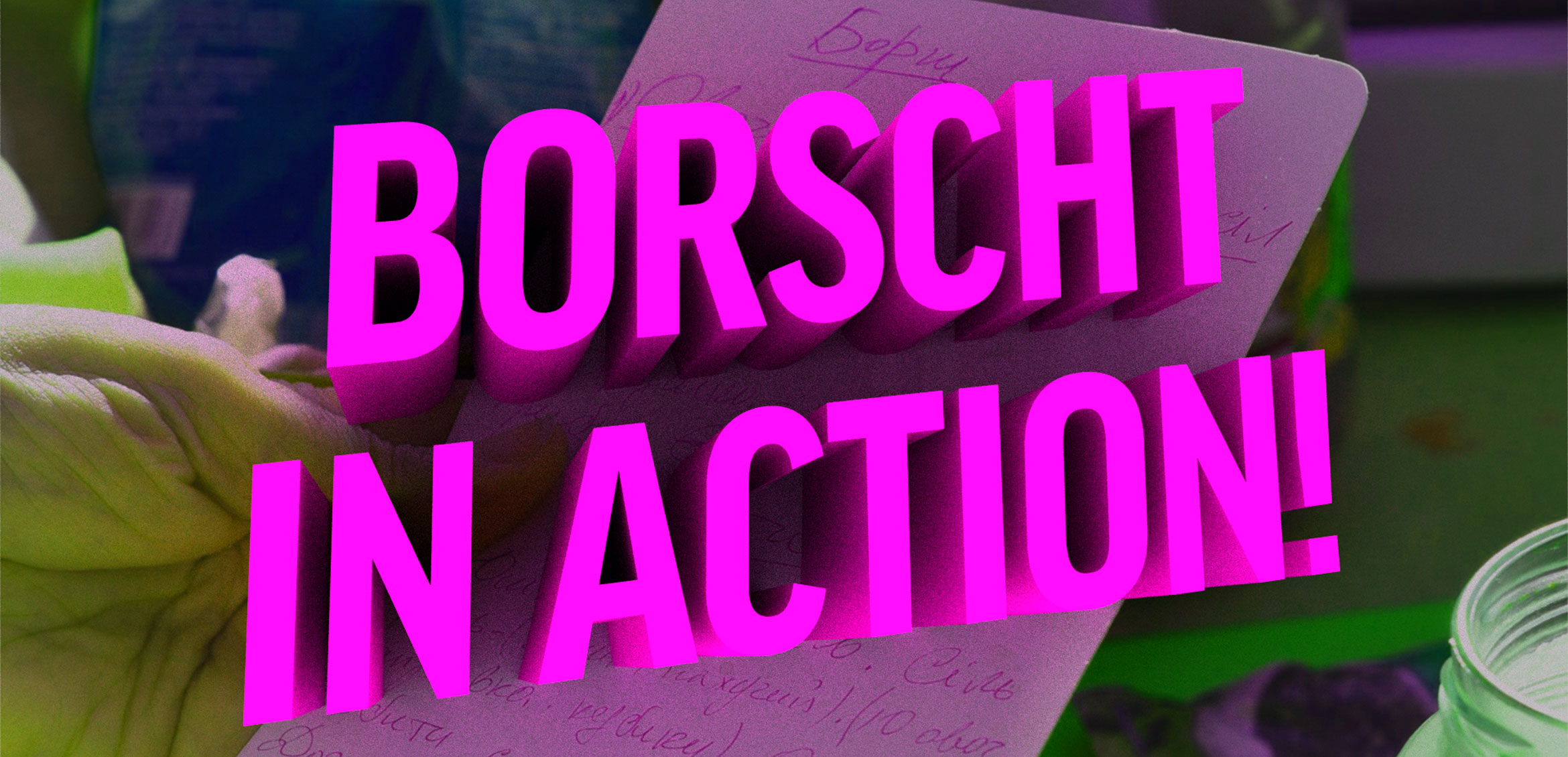 What better way to spend quarantine than by cooking delicious food? And what better way to enjoy that food than by contributing to a fascinating interactive research project by Gurtobus!
In 2019, IZOLYATSIA's mobile cultural center, Gurtobus, explored borscht culture by cooking with local chefs in twelve cities across Ukraine. In each town, after a day of workshops, public discussions and conversations with artists, Gurtobus visitors enjoyed bowls of borscht while filling out surveys designed to reveal the history and gastronomic culture of their region through recipes and personal stories about borscht.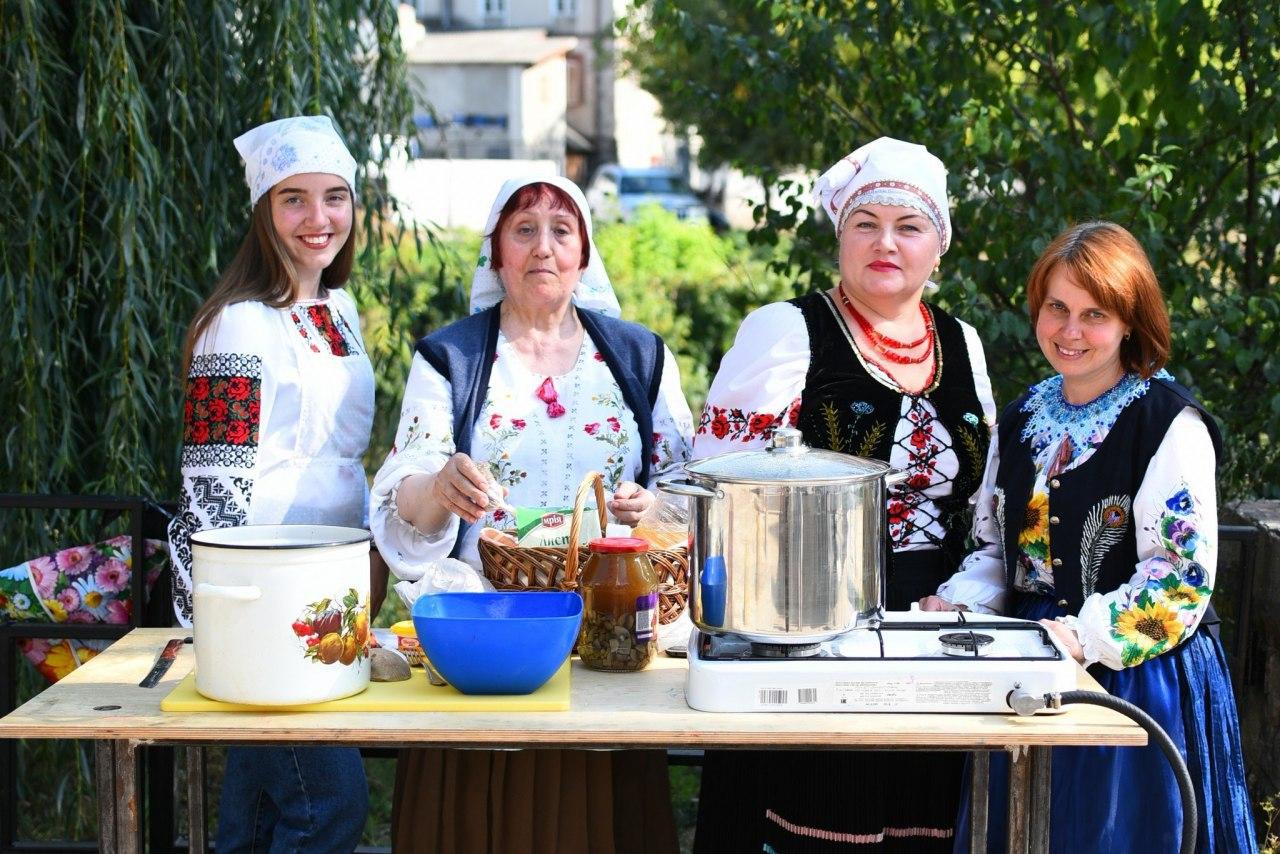 Gurtobus's forthcoming report and online map will make data from the 172 completed questionnaires accessible, together with texts about our experiences of community cooking in the field and the most interesting answers and statistics from our study. You can still add your own insights by filling out our borscht survey.
In the meantime, you can help us spread the word about our project by taking part in the Borscht in Action challenge! Each week we will share a recipe from one of the chefs from the cities and villages we visited. You can participate by sharing photos and recipes of your own favorite borscht. Don't forget the hashtag #borschtinaction.
Gurtobus will travel a little later than expected this year, but we still encourage organizations and activists from around Ukraine to apply to our open call before April 1 so that we can bring Gurtobus to you!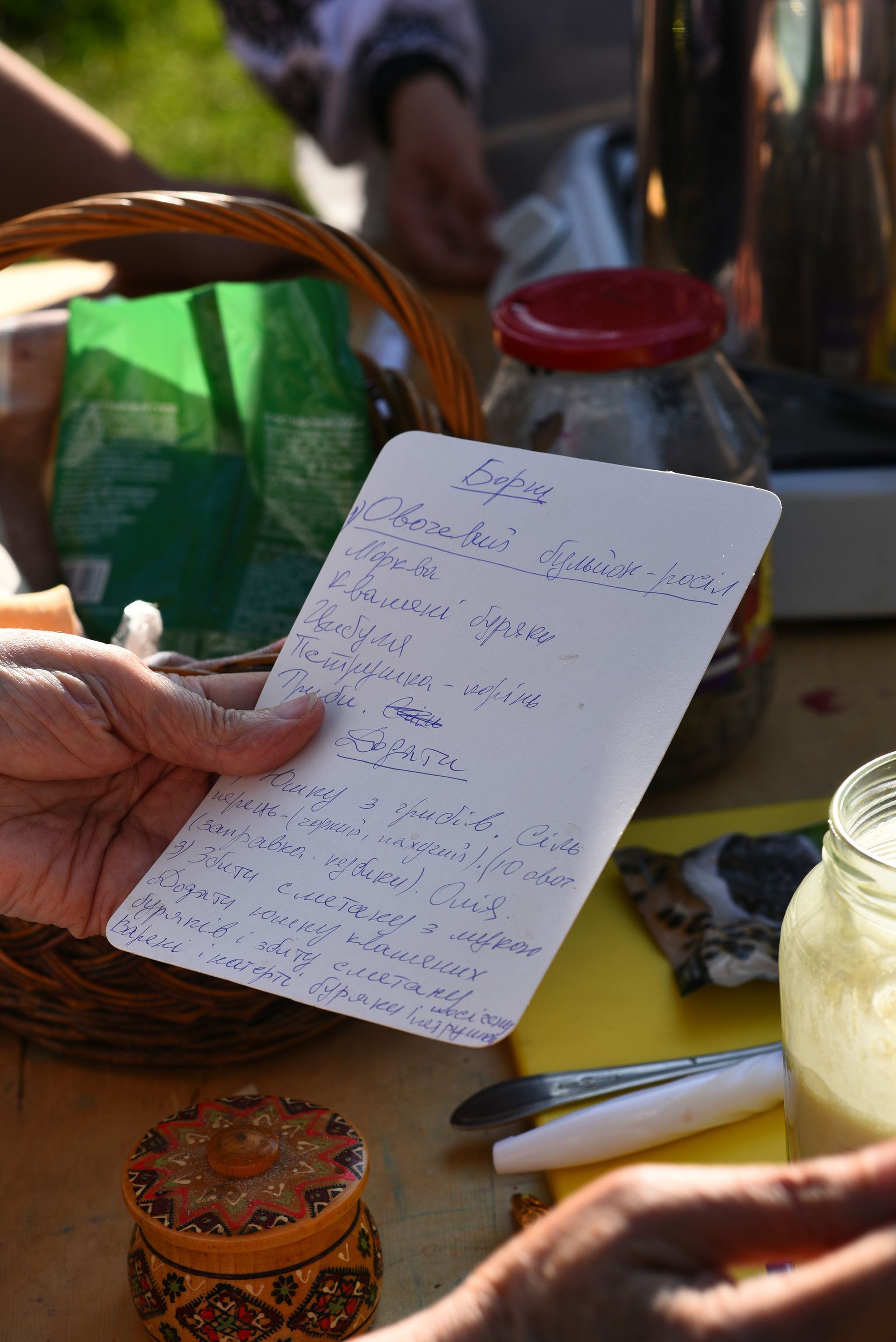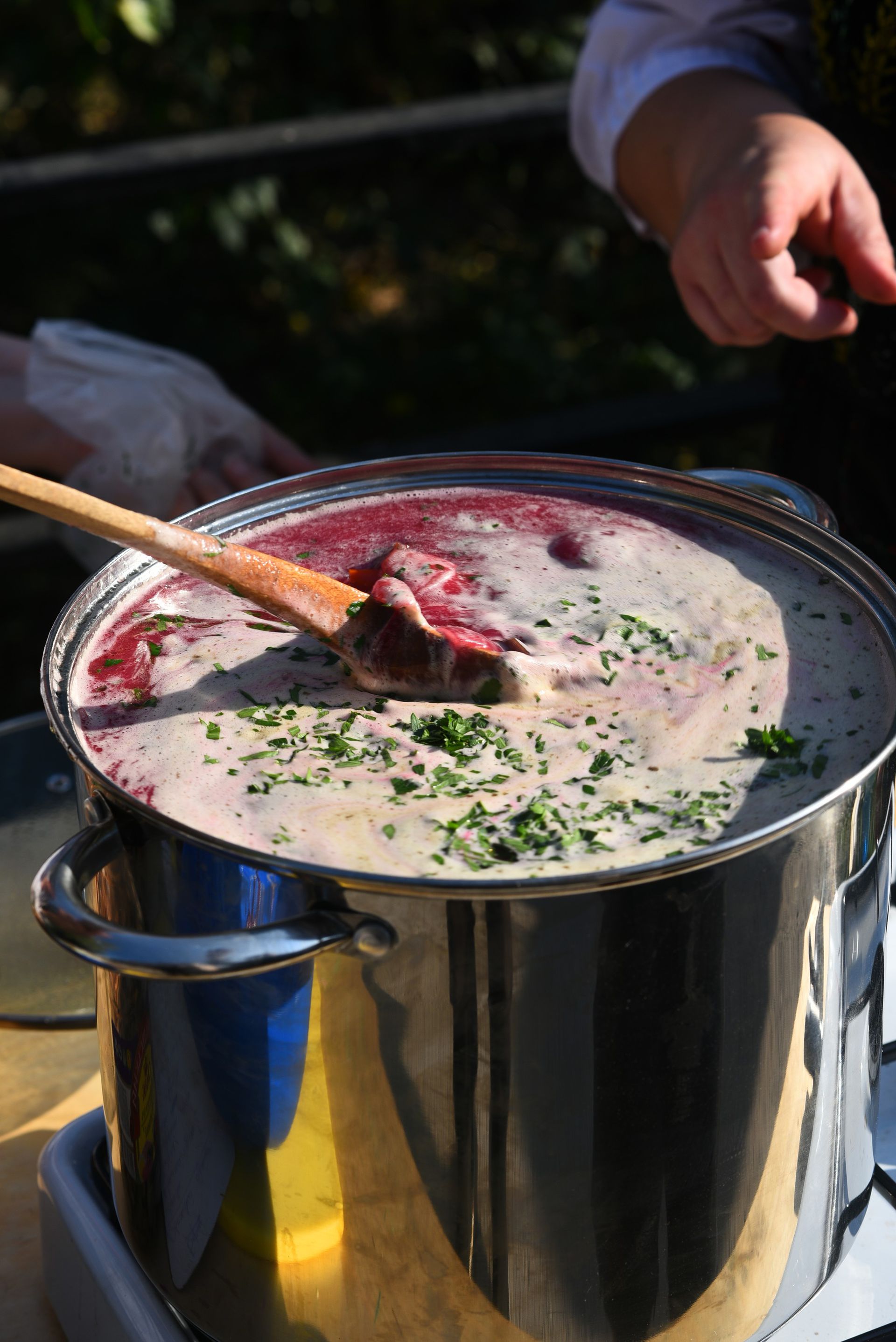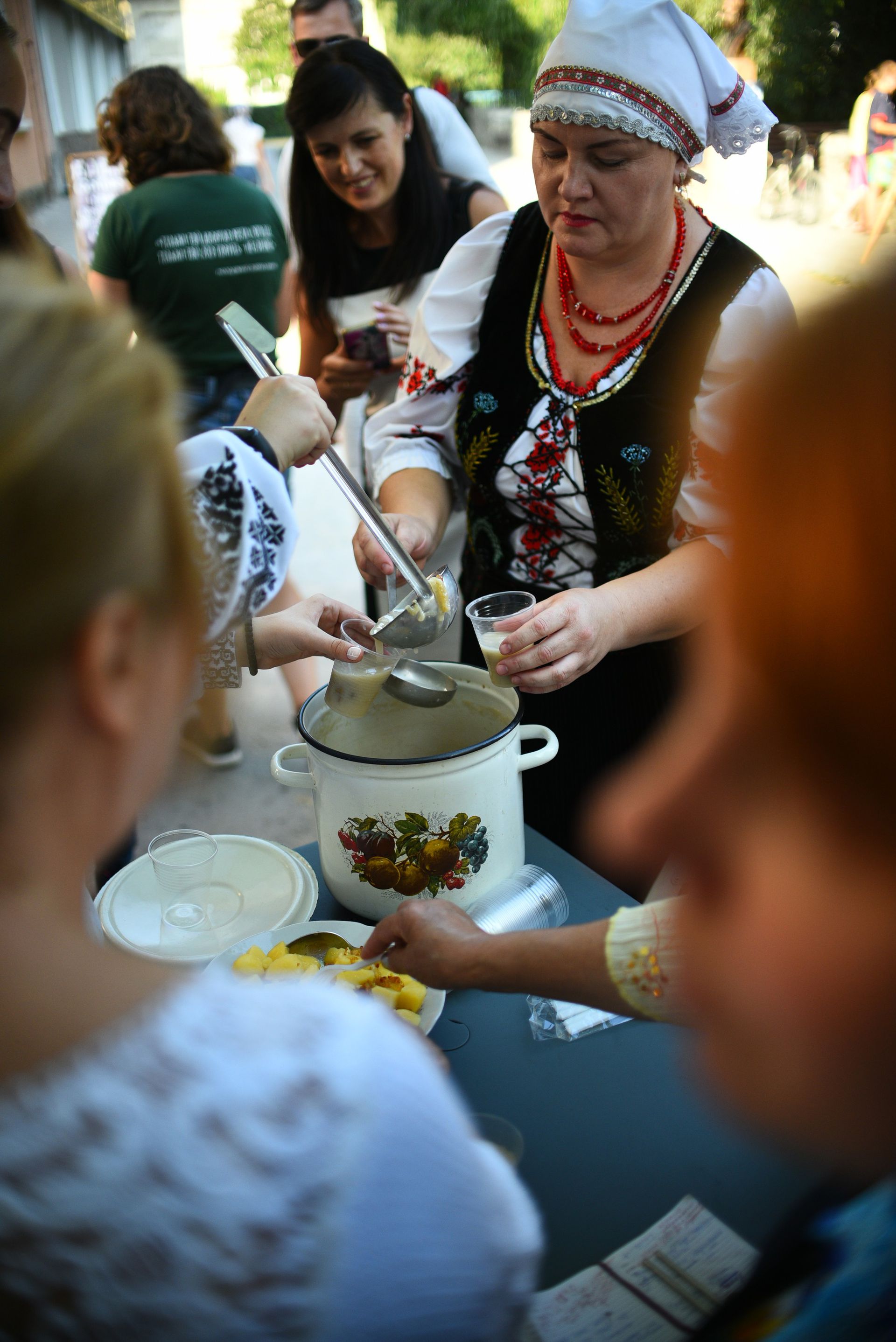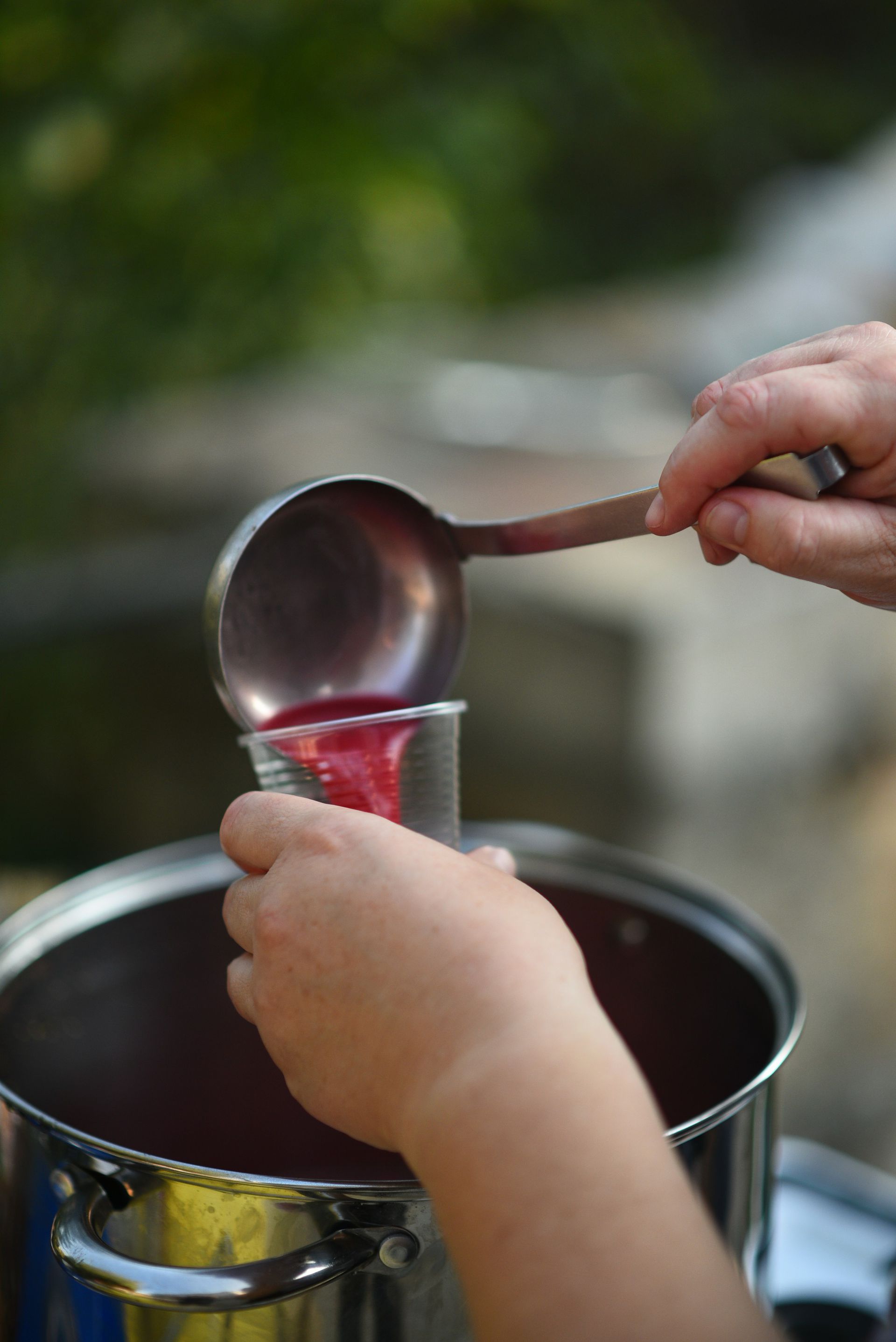 The recipe from the city of Buchach, Ternopil region begins the borscht relay race:
Lemki borscht from pickled beets

(cook: Nina Olenyak, Buchach, Ternopil region)

Pickled beets. In summer the beets should be fermented for 3-4 days before cooking the borscht, in winter 10 days - 2 weeks. Peel the raw beets, cut them into large pieces, enough to fill a third of a jar (usually a three-liter jar), pour in cold water, cover with gauze and place in a warm place to ferment.

In the winter after two weeks, a fungus can form, but you can simply remove it with a fork. Drain a liter and a half of pickled beetroot broth (it should be very thick and rich in color) or as much as you want to cook, and refill the jar with water. The beets can be used three times. Beets that are put to soak in December can be used in December and several times in January. The soup base is such that it does not spoil and is great for repeated use.

Boil a mushroom broth on the day before you plan to prepare the borscht. Soak the dried mushrooms overnight, then cook mushrooms for 10-15 minutes over low heat, salt slightly.

When you have the pickled beetroot broth and the mushroom broth prepared, you are ready to cook borscht. For five litres of borscht you'll need one litre of water to which you add onions, carrots and parsley root, celery. Cook together for half an hour.

While everything is cooking, prepare the sour cream. Take half a tablespoon of flour for half a liter of sour cream and mix well with a mixer.

When the vegetables are cooked, add the mushroom soup and cook for another 10-15 minutes. Add 2-3 tablespoons of olive oil, a tablespoon of butter and one cube of "chicken broth". Add a little salt.

Add a liter of beet kvass to the mushroom soup with vegetables, it becomes a good rich color. Then add sour cream to the mix and boil for 2-3 minutes.

Add boiled potatoes to the borscht. Cook it separately, whole. Roast the onion with large rings until golden. Potatoes do not need to be cut small, literally halved each potato. At the end, pour the onion oil over the potatoes and shake together in a pot. The potatoes will break apart and be delicious.

Add parsley greens. In summer, chopped green onions can be added as a garnish..

When everything is boiling, check the taste: if not acidic enough acidic, add citric acid; if too acidic, add the sugar. The borscht should be sweet and sour.

It is still very important to cook some beetroot and grind it the day before borscht. Then at the very end, add 2 tablespoons of grated beets to the borscht. Each time you reheat it and you see that the borscht is lightening, you can add one tablespoon of beets to each bowl and the color will return.
We once again would like to thank our local partners, the Agnon Literary Center (Public Association "Buchach-Art"), for their help in organizing the events of Gurtobus in Buchach, as well as to the cook Nina Olneyak, who treated us to and shared with us the recipes of the local borscht.
Follow the project on social networks: Facebook and Instagram.
Published:
27 March 2020, 15:42