Open Call: Design-Proposal for Community Culture Bus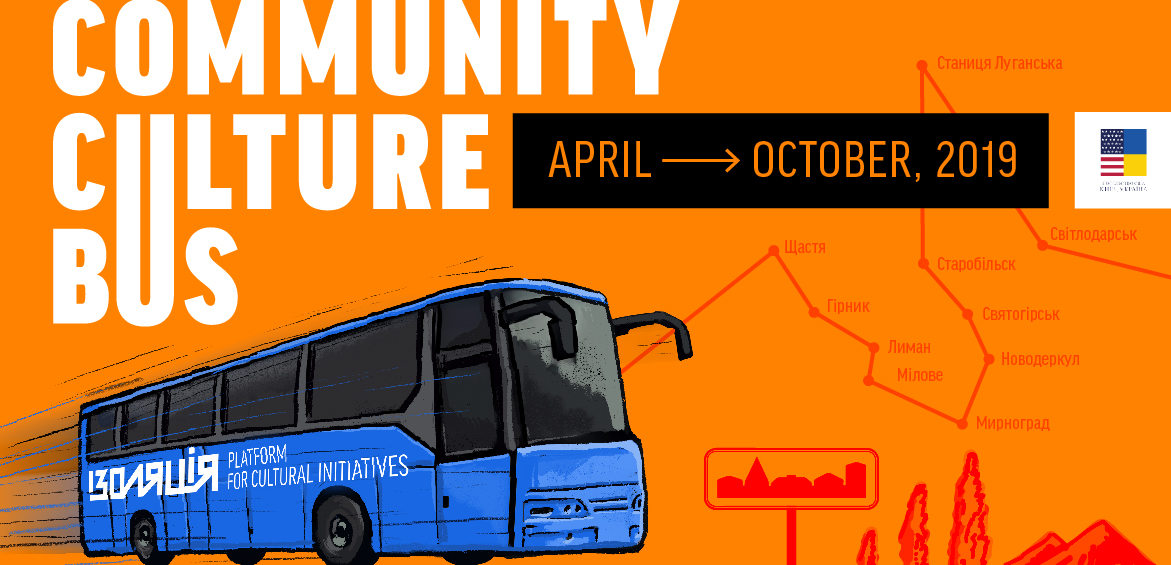 IZOLYATSIA, in cooperation with the US Embassy in Ukraine, presents the pilot project for cultural mobility in the regions of Ukraine, Community Culture Bus. The project aims to promote contemporary arts and culture among the most distant communities of Ukraine, to support the decentralisation of the cultural sector and to promote its expansion in small towns and villages throughout the state.
As part of this project, IZOLYATSIA is announcing the Open Call for Ukrainian and foreign artists to develop the exterior design of the bus. Being transformed from regular into the creative and mobile hub, Community Culture Bus is a multifunctional space for creativity. The vehicle will serve as a platform for cultural and artistic events, including master-classes, exhibitions by young Ukrainian artists, film screenings, etc.
Artists and designers should develop a visual identity of the bus following the conception of the project and the technical specifications of the bus model Volvo B12-600. The colour palette in the design-proposal should correspond to the corporate colours of IZOLYATSIA (orange, grey, black) and the US Embassy (white, blue, red). Subsequently, the design will be applied onto the side surfaces of the bus and its rooftop by self-adhesive film.
The bus scheme and its dimensions.
The winner will receive the financial compensation for the expenses on the project implementation and a cash reward (10 000 UAH including taxes). Overall, the project should be furnished by May 15, 2019.
To participate, a candidate should send an email to [email protected], putting in a subject "Design" and submitting the following documents:
a design proposal;
CV;
a portfolio showcasing the older works and projects.
The submissions open through April 21, 2019.
Published:
4 April 2019, 12:45