Open call to participate in the Gurtobus project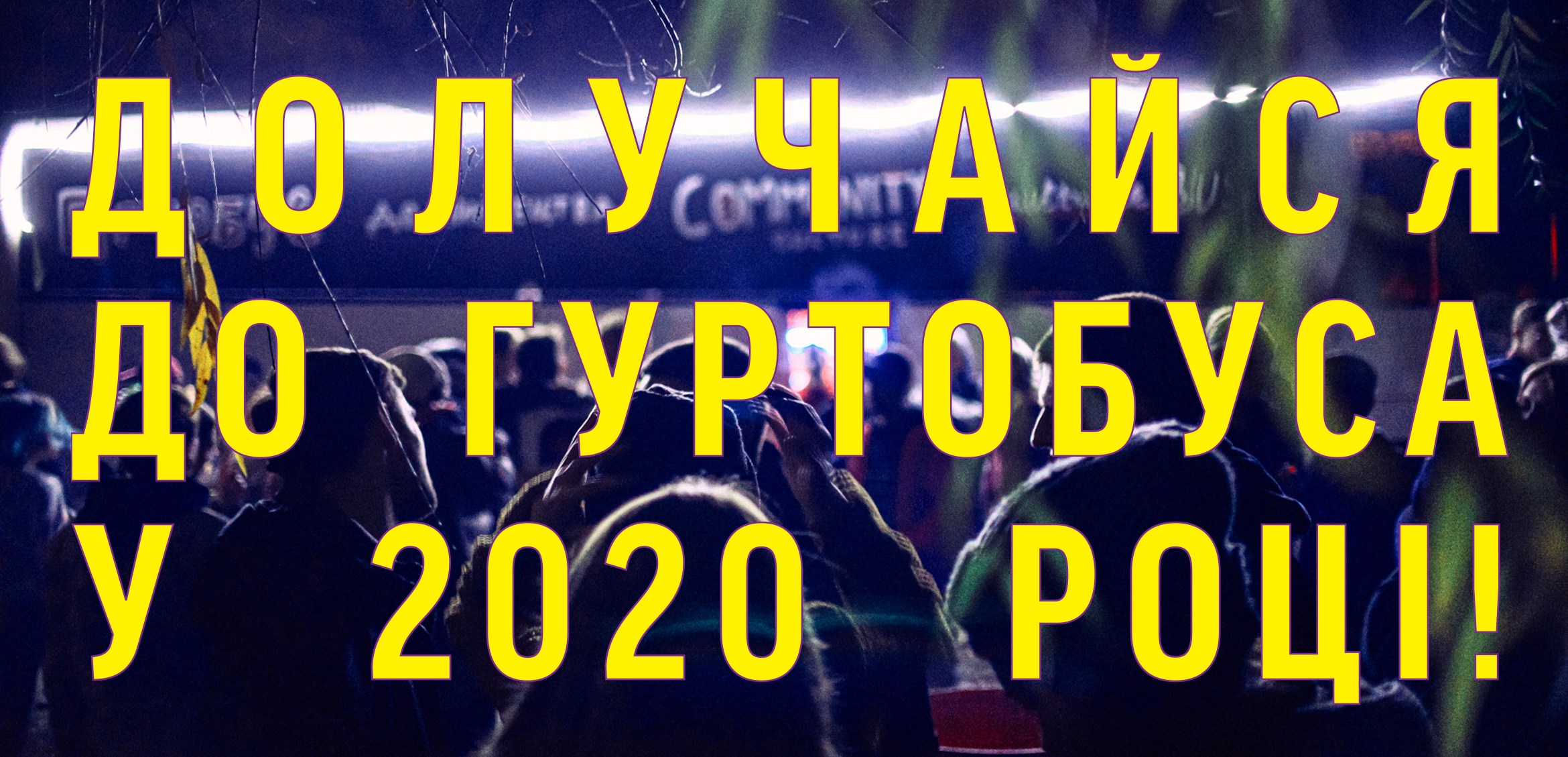 GURTOBUS*, an IZOLYATSIA initiative with the support of the US Embassy in Kyiv, launches its second season in 2020. The 2020 Open Call invites local organizations to submit proposals for events, projects, and activities that push the boundaries of cultural and creative thinking.
GURTOBUS is a standard coach bus converted into a multifunctional mobile space for creativity, education, and community connection.
From April to October 2020, GURTOBUS will travel from one locality to another, functioning as a platform for cooperation between artists and local communities, and also as a venue for co-organized cultural and artistic activities, including: creative and technical workshops; lectures and seminars; exhibitions and presentations; participatory activities with professionals from artistic and creative industries; film screenings and discussions; interactive projects.
The application is accessible via the link. The form takes only 15 minutes, however we encourage you to be creative and innovative with your idea for your event. In 2019 nearly 200 organizations applied, and although GURTOBUS hopes to travel everywhere, only the strongest proposals will be accepted.
---
Reasons to apply to Gurtobus 2020 open call for partners:
have your team listed as a project partner on the IZOLYATSIA website;

become an initiator of cultural and public sector development in your region;

share information about your organization, town, and region;

present local projects and culture outside your region;

establish new connections and contacts in the public and cultural spheres;

build and share experience in producing cultural events;

join a network of cultural initiators and organizations in Ukrainian communities and cities;

build a working relationship with IZOLYATSIA for future collaboration.
---
Eligible aplicants:
non-governmental public organizations;

residents of small towns, villages and settlements of Ukraine, who are involved in the cultural and public activity of their locality;

cultural institutions, schools, recreation centers, libraries;

local governments.
---
Responsibilities of local partners:
coordination and promotion of the GURTOBUS event in your community;

printing and posting event fliers strategically around your town;

organizing coverage of the event in local media, blogers, etc.;

organizing volunteers to manage your organization's activities;

recommending volunteers (2-3) to assist in producing GURTOBUS activities;

photo and video documentation (if possible);

coordinating parking and event space for the bus;

coordinating facilities nearby: electricity, water, toilets;

negotiating with local authorities to obtain legal permissions (if necessary);

providing feedback on the experience within 7 calendar days after the event.
---
Applications must be received before 23:59 on April 1 to be considered. The project does not provide financial rewards for partners and participants. GURTOBUS strives to create programming that meets the unique needs of each community it visits. This means that we depend on you, as a local partner, to help us understand the local context and work with us to design the schedule and content of the event activities.
---
*In 2019 GURTOBUS visited 25 communities and, in collaboration with local organizations like you, created a unique series of events aimed at celebrating and supporting local cultural initiatives. In 2020 GURTOBUS will continue building its affiliate network in support of cultural decentralization, community development, creative education, and knowledge exchange.For more information about GURTOBUS, and documentation of our 2019 season visit our website and follow us on Facebook and Instagram.
---
In case of questions regarding the terms of participation, contact:
Valeriia Buradzhyieva
+380990373002
Published:
26 February 2020, 17:12